"A very touching song about pure feelings and an emotional lover."
Ikk Kudi is a major track of the film Udta Punjab which released on June 17, 2016. Diljit Dosanjh beautifully revives the lyrics originally composed by the legendary late Shri Shiv Kumar Batalvi.
The soulful track with an easy listening feel, released on May 11, 2016.
Diljit stars in the film alongside Shahid Kapoor, Alia Bhatt, and Kareena Kapoor which is directed by Abhishek Chaubey.
The story revolves around drug abuse in the north Indian state of Punjab, but also shows Punjab's spirit and solidarity. Four very different lives have one simple connection – 'Udta Punjab.'
While the others play a rock star, a doctor, and a police officer respectively, Bhatt plays a migrant labourer named Kumari Pinky. She features prominently in the official music video to 'Ikk Kudi', alongside singer, Diljit Dosanjh.
Shiv Kumar Batalvi is a renowned writer and Punjabi poet who wrote mostly about the love in his life he never had.
The award-winning Amit Trivedi is the music composer of the Ikk Kudi track, with the original  lyrics by Shiv Kumar Batalvi.
Diljit's soft and soulful voice beautifully recreate Batalvi's timeless lyrics into an amazing slow Punjabi song. There is also a remix of the song for the film.
Watch Diljit Dosanjh's 'Ikk Kudi' here: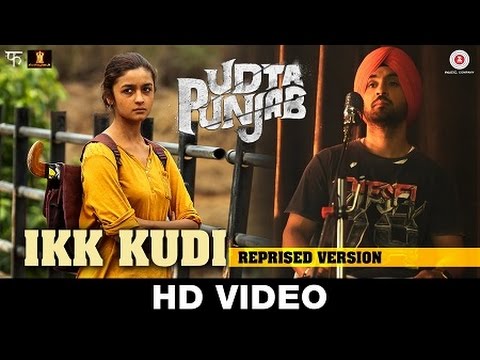 Other Amazing Versions
But, Diljit Dosanjh is not the only person to have covered Batalvi's work. Hans Raj Hans, and Rabbi Shergill have both released covers to the words originally penned by Shiv Kumar Batalvi. And they are not too bad either.
Hans Raj Hans' release is titled 'Ek Kudi Jida Naam Mohabbaat', and is slightly quicker than the other versions, including the original.
Sangeeta describes the Punjabi singer's version as: "A very touching song about pure feelings and an emotional lover."
Rabbi Shergill's cover of Batalvi's poem Ishtihaar, is a beautiful rendition of the late poet's lyrics. Kiran argues that Shergill deserves more recognition for his version. She says: "This is an extremely underrated song."
Gurpreet agrees, she believes that it is the best cover out there and she says:
"I listened to this after so many years, after listening to Diljit's version but no doubt this is better. Diljit can't compete with Rabbi. They should have taken this song instead, for the Udta Punjab movie."
Do you agree? Or are both versions equally beautiful in their own right?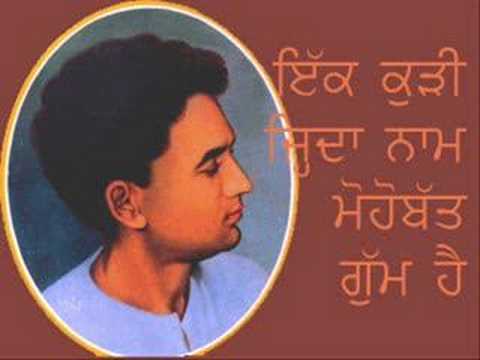 Shiv Kumar Batalvi
Batalvi was one of the most popular and well known poets of romantic, passionate, and tragic songs.
Many artists have sung the words that he originally composed. Nusrat Fateh Ali Khan sung 'Maye Ni Maye', Mohammed Rafi sung 'Jach Mainu Aa Gaye', and now Diljit Dosanjh has joined them and many other singers to cover Batalvi's lyrics.
Unfortunately, at the age of 36, Batalvi passed away in 1973 due to a liver cirrhosis. This was caused by his excessive drinking which began after his break up with a long-term lover due to cultural differences.
Listen to his original performance of 'Ikk Kudi Jida Naa Mohabbat' here.