"No one would have ever sung this ghazal so beautifully as you have sung it."
Tanya Wells' beautiful singing of classical Asian music will either blow your mind away in amazement, or have you on the edge of tears. Or both!
Tanya and her band, Seven Eyes, will be releasing their debut album The Seed in September, 2016. Seven Eyes is made up of Tanya, the vocalist, and Paulo Vinicius, a talented guitarist who has two Master Diploma's in the instrument.
The band formed in 2015, and has an ambition to integrate cultures through music. Paulo says: "I believe that music has the power to unify cultures, comfort hearts and reconnect souls. The rest is not so important!"
Seven Eyes are releasing The Seed with an aim to meet their ambitions. Tanya says: "There are songs on the album which are inspired by Indian raags, brought together with Brazilian rhythms, and sung in English."
Seven Eyes, and Tanya herself, incorporate various cultures and languages in to their music. She has also recently released several beautiful covers singing in various languages, including Hindi, Urdu and Marathi.
Her powerful voice has led to her receiving a string of compliments from Asians all around the world. DESIblitz tells you all about the talented artist, brings you some of her amazing covers, and gives you information on their upcoming tour in Pakistan.
Tanya Wells
Tanya is a singer-songwriter from London, UK. In her career so far she has been invited to perform with notable artists such as Natacha Atlas, Joss Stone, and Nitin Sawhney.
The Briton has travelled and performed around the world. She has demonstrated her talents in Ronnie Scott's jazz bar in London, clubs and festivals in India, as well as venues in Switzerland, Germany, Brazil, and the USA.
Wells also provided vocals to support the Indian composer and sitar player, Anoushka Shankar, at the Cannes Film Festival. Anoushka is the daughter of the legendary Ravi Shankar.
Tanya finds her influences from a variety of forms of music. These include genres such as: sufi soul, gospel blues, electric folk, dubstep, raga mala, hip hop and classical Indian music.
The powerful singer also spent several years living in India before she discovered her passion for singing classical Asian music. Tanya says:
"I spent a few years in an international boarding school at the foothills of the Himalayas, near Dharamsala. I had such a great time there and remember singing bhajans and qawwalis with all the other kids from different parts of the world. It wasn't until we returned to the UK that we realised we experienced something really special."
With performances in the UK, and a tour to Pakistan coming up, Tanya Wells has certainly impressed with her singing in languages such as: Hindi, Urdu, Arabic, Farsi and Marathi.
Incredible Voice
One of Tanya's most impressive covers is of the legendary Pakistani ghazal singer, Mehdi Hassan.
In the same day as hearing 'Gulon Mein Rang Bhare', she covered it. And it is incredible. Her pronunciation is particularly impressive for someone who has had no formal training with it.
The song itself derives from a poem, or ghazal, by one of the most highly regarded poets of the Urdu language, Faiz Ahmad Faiz.
Does Tanya Wells do enough to justify her brave decision to cover such a big song? We know our answer, but what do you think?
Watch Tanya perform the Mehdi Hassan classic here: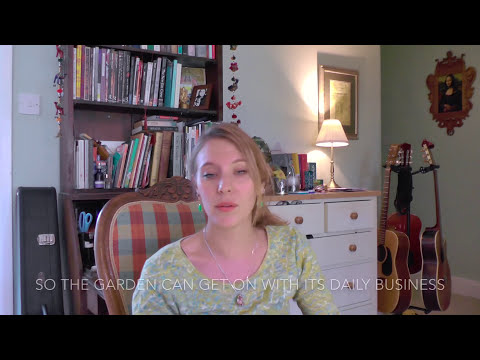 Laila Khan, from Pakistan, was particularly impressed with Tanya's singing. She says: "No one would have ever sung this ghazal so beautifully as you have sung it. I am a fan of Faiz Ahmad Faiz, but now I have become yours as well."
Tanya is amazed and truly humbled by the feedback she has been receiving from fans and viewers. She says: "The response online has been overwhelming. We've had well over a million views on the video of me singing Mehdi Hassan's 'Gulon Mein Rang Bhare'."
She adds: "It has opened my eyes to how much people in Pakistan and India are passionate about music. Many people have been sending me requests to sing more covers so I'm discovering lots more great tunes too. I'll record another video soon, with Paulo hopefully."
Upcoming Performances
Laila, and many others are hoping to see Tanya and her band, Seven Eyes, perform live in Pakistan in August, 2016. They have been invited to perform in the country for three concerts in: Lahore, Islamabad and Karachi.
Paulo says: "It's our first time there so we're excited, and after such a positive response from Tanya's ghazals we are looking forward to perform some songs from Mehdi Hassan Saab as well as songs from The Seed."
Before they fly out to Pakistan though, the duo will also be performing in Leeds, UK on May 26, 2016. They will be joined by Shahbaz Hussain who will be on the tabla.
Tanya says: "As our audience in Leeds is mainly Asian, we will perform songs in Urdu and Hindi, as well as our originals. I find the poetry of ghazals work well with our original songs too, the audience seem to enjoy the diversity."
What Next?
After the release of The Seed, there are plans for another album and more performances at venues around the world.
Tanya says: "Onto the next album I think, and lots more live performances."
Paulo adds: "We're going to be busy. We are already getting ideas for our second album, and there may be some collaborations with some great artists too, let's see."
Be sure to keep an eye on if they are performing near you, it will be worth it. To see more of Tanya's YouTube covers of classical Indian music, click here.
'Duniya Kisi Ke Pyar Mein' and 'Ae Ishq Hamein' are two of our personal recommendations.