mind-blowing acts for real music lovers
Watch for free the mesmerising performances of the world-famous Tabla player Ustad Sattar Tari Khan, Punjabi and Sufi vocalist Shri Hans Raj Hans, vocal renditions by sisters Prabjyot and Jaskiran from Amar Music and Arts Academy (UK), and classical contemporary dances by the Dancing Nikita Company (UK).
This amazing combination of global and local talent is presented by British Asian Culture (BAC) Promotions as part of the True Sound True Life' tour, to take place at three exciting venues in the UK – Birmingham, Manchester and London.
Ustad Sattar Tari Khan

In the genre of Indian classical music the name of a contemporary genius Ustad Sattar Tari Khan is inseparable from Tabla. His performances have spanned across the globe leaving audiences of all cultures and backgrounds spellbound. Hailing from a family of musicians dating back to Bhai Mardana, Tari Khan started as a singer under the guidance of his father and turned to the Tabla achieving student status with Ustad Shaukat Hussain Khan at the age of fourteen.
Ustad Tari Khan has performed with many great ghazal maestros such as the 'Shahenshah-E-Ghazal' Ustad Mehndi Hassan. He has won many awards including 'Crowned Prince of Tabla of India and Pakistan,' Pakistan's highest artistic honour.
His work has led to many global collaborations and has composed for several films and documentaries including Mira Nairs 'Missisippi Masala' starring Denzel Washington. He has played at almost every major venue in the world.
Hans Raj Hans

Hans Raj Hans stands tall among all Sufi singers, with his unusual ability to present this genre of music in its truest form. This noted Sufi artist is a Padam Shree Awardee, the highest civilian award in India, presented for his inimitable and significant contribution in the field of music.
Hans is one of the most versatile and diverse singers from India. His various styles include Punjabi folk, playback singing for Bollywood and Punjabi movies, classical tracks and religious renditions. But his immense love for Sufism has led to him dedicating his life to Sufism and to let it grow and live in the hearts of people forever.
His performances have not only established him as a musical treasure in his own country, India, but have gained him worldwide fame. Hans has worked and collaborated with many major artists and stars, including the legendary late Nustat Fateh Ali Khan Sahib and A.R. Rehman.
Prabjyot and Jaskiran (Amar Music and Arts Academy) and Dancing Nikita Company

This arts promoting concert will also include performances from sisters Prabjyot and Jaskiran, who are from Birmingham, UK. Daughters of Prof. Amar Singh, they are from the Amar Music and Arts Academy and both are highly trained in classical music from a young age. They have major interest in ghazals and light music. They have performed in front of many renowned artists such as Ustad Narinder Narula, Master Saleem, Wadali Brothers and Ustad Puran Shah Koti.
At the London Barbican performance only, the Dancing Nikita Company will perform enthralling contemporary and classical dances. The company has a focus on a blend of classical Indian dance which traditional 'kathak' being the core combined with contemporary Bollywood dance and music. The company has become and established teaching organisation and is accredited by the Imperial Society of Teachers of Dancing.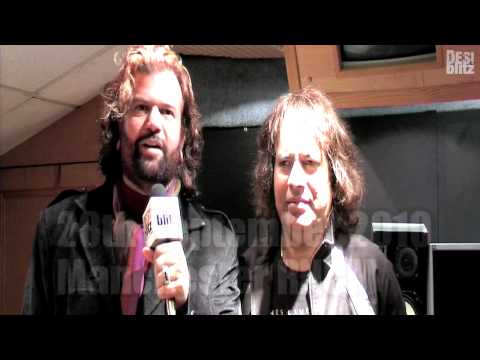 This is a concert with mind-blowing acts for real music lovers and will cover many genres of South Asian arts, culture and music all in one show, organised by BAC promotions whose aim is to deliver shows with culturally deep, classical and beautiful roots.
Dates and venues for the 'True Sound True Life' tour are:
27th September 2010 – Birmingham Town Hall, Birmingham.
28th September 2010 – Manchester RNCM, Manchester.
2nd October 2010 – London Barbican, London.
For more information go to: www.bacpromotions.com.
COMPETITION FOR FREE TICKETS
The competition had a good response. Thanks to all that entered.
Our Question was: Which of these is an Ustad Sattar Tari Khan tabla creation? – Tabla Congo, Tabla Train or Tabla Car
The correct answer was Tabla Train.
The winners of each ticket were then selected by using a mathematical random number picker. The winners of the tickets were:
Mr Amarjeet Singh Sehra
Mr Sukhbir Singh Sehra