"We promise you an evening of love, laughter and entertainment."
It's official SRK'ians! The largest live Bollywood event to 'slam' London in recent times has been confirmed by the Bollywood Badshaah himself, Shahrukh Khan.
Ahead of the release of King Khan's new film, Happy New Year, Shahrukh formally announced details of his 'SLAM! The Tour' concert, which he will be bringing to London's O2 Arena in October 2014.
SLAM 2014 will be one of the largest Bollywood events ever in London featuring Shahrukh, Deepika Padukone, Abhishek Bachchan, Malaika Arora Khan, Farah Khan, Boman Irani, Sonu Sood, and Vivaan Shah.
Joining them is the UK's very own Kanika Kapoor who recently gave us the super hit song, 'Baby Doll'.
If you thought this is the big news, then there is an extra sprinkling on top as the Queen of Bollywood, Madhuri Dixit, will be showing her 'jhatkas' at the event too.
SRK has expressed his excitement saying that he is looking forward to his upcoming SLAM! The Tour show:
"I am blessed to get a lot of love and support from people around the world. This is our way of giving this love back and thanking you all," Khan said.
The star went on to add: "We promise you an evening of love, laughter and entertainment."
When SRK announced this tour it was immediately plugged as a huge promotional event for the film, Happy New Year, but Khan clarifies that it is not meant to be a publicity stunt and doesn't just feature the film's cast but also the director Farah and the B-town queen, Madhuri Dixit.
The actor explained: "You have to have eight artistes because that's how it's designed. Fortunately, in this film we have seven and Farah Khan, so it becomes eight.
"But as we go along, if some of them drop out because everybody is busy, I'll get other artistes."
King Khan also revealed that making a big profit is not the main purpose of the tour: "There's no money making in this for the actors, and they're being very kind about it.
"We go in the evening and perform for two hours, and I'd like to keep it short and nice. And it's not just about the film, but it will be a different kind of a show."
Shahrukh Khan has been known to tour around several countries and continents with the likes of the memorable shows Temptations and Temptations Reloaded, and is a firm crowd-puller.
He often is found interacting with his fans, calling them on the stage and also giving them a power packed performance along with a few Bollywood beauties joining him each time.
The last time SRK performed on stage for his UK fans was at a corporate event that took place at the O2 Arena on the banks of the River Thames a few years ago, so his return to the UK with his dance moves is long overdue.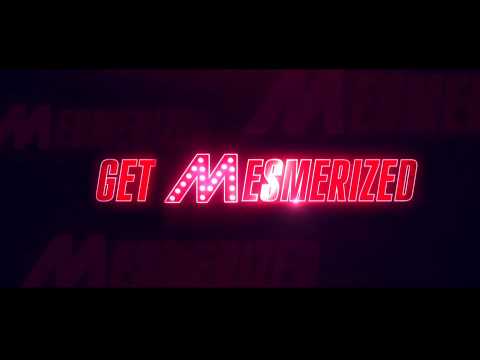 The Happy New Year stars will be arriving in the UK after their US tour where they will be performing in Houston, New Jersey, Washington DC, Chicago, Vancouver and California.
Sadly, the Bollywood fans from UK will have one night only to see their super stars perform live on stage. But what a night it will be! SLAM 2014 will be held at The O2 Arena, London on Sunday 5th October.
Tickets for SLAM! The Tour will be on sale from Friday 5th September 2014 at 9am.