"It was a huge honour to be a part of the video."
Sonam Kapoor and Beyoncé are set to share a screen together in Coldplay's latest music video, 'Hymn for The Weekend'.
Back in October 2015, the English band were spotted in Mumbai, shooting a video for their current single.
Sources have now confirmed that Sonam Kapoor will be making a cameo for the said song, and will star alongside Grammy award winner, Beyoncé Knowles.
Confirming her latest project, Sonam couldn't contain her excitement, stating:
"I love Coldplay's music and so does the world. It was a huge honour to be a part of the video. It's a great concept and I had a lot of fun shooting for it."
The video, directed by Ben Mor, saw the actress shoot a series of stills at temples and forts across Mumbai.
Ben spilled the beans about Sonam's latest project with Coldplay and Beyoncé, revealing:
"Sonam shot for a day last October at the Golfa Devi Temple in Worli and the Vasai fort."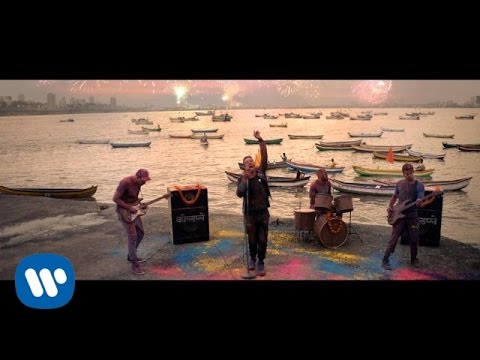 Her sister, Rhea Kapoor also unveiled the Bollywood superstar's attire for the shoot, explaining:
"They zeroed in on a Desi look with Sonam in a ghagra choli and wearing the traditional maang tika and a nose ring."
Coldplay's connection to India will no doubt be strengthened after this recent revelation with Miss Kapoor, and will definitely heighten their Desi fanbase.
But this isn't Coldplay's first connection with India.
In July 2015, the band played an impromptu gig at New Delhi's Summer House Café in Mumbai, surprising the audience with hits such as 'Fix You', 'Paradise', and 'Viva La Vida'.
Their collaboration with Beyoncé has already created a buzz amongst music fanatics since its release, and their latest partnership with Sonam will definitely increase the hype.
All three powerhouses sharing one screen? This is one amazing video.