Jay-Z has shown an interest in signing Naughty Boy to his label, Roc Nation.
Naughty Boy has clearly put his row with Zayn Malik way behind him, as he shares a snippet of a new track with Beyoncé.
The top British Asian music producer first posted the cover art for the track, titled 'Runnin' (Lose It All)' on Twitter.
He then began counting down by the hour until a 15-second teaser video clip, and finally the full song, is revealed.
The melodic and soulful track also features Arrow Benjamin, who is under the same label (Virgin EMI Records) as Naughty Boy.
Listen to Naughty Boy's 'Runnin' (Lose It All)' here: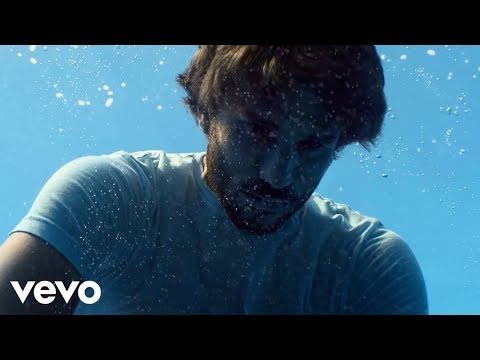 Naughty, who produced the number one hit 'La La La' featuring Sam Smith, has been building the hype for the song on Twitter with the hashtag '#LostItAll'.
But having found an army of enemies since his fallout with Zayn Malik and One Direction, Naughty's intentions were completely misinterpreted and instead invited a lot of attack.
Akalarrystyle responds: "lose what? You're nothing, bye"
Many more users, primarily fans of One Direction and Zayn, seem to shed no tears of sympathy for the producer.
Jenna_Mimmo says: "you are still upset over the zayn thing girl calm down it has been months"
SuryaAKAsuri adds: "Lose your Twitter and email password (so that you can't recover Twitter) PLEASE! This loss would mean WORLD PEACE."
33 hours… @Beyonce @ArrowBenjamin #LoseItAll pic.twitter.com/CuCHk0uaYw

— Naughty Boy (@NaughtyBoyMusic) September 16, 2015
Nevertheless, there is still love for Naughty Boy and apparently it is coming from none other than Queen Bey's better half, Jay-Z.
Insiders say the 'Holy Grail' rapper and CEO of music streaming service, Tidal, has shown an interest in signing Naughty to his label, Roc Nation.
A source reveals: "Jay is always keen on supporting British talent and has signed the likes of Rita [Ora] and Alexa Goddard.
"He knows that if he manages to get Naughty Boy he will have a huge star on his hands."
With Zayn heading to the US with RCA Records, it looks like Naughty is following suit as well.
Collaborating with one of the best R&B singers of our time certainly gives the producer a more than decent head start.
We shall hopefully see some friendly competition between the two to raise the profile of British Asian music. If not, more Twitter drama and juicy gossip are welcome, too!