"There is a line beyond which you should not go. This is way beyond it."
A Channel 4 documentary vows to take a revolutionary approach to sex education for youngsters.
Billed by Channel 4 as a 'sex education experiment', Sex in Class sees 13 teenagers at Hollins Technology College in Accrington, tackle issues such as hardcore pornography and sexual pleasure.
Homework for the girls includes exploring their vaginas. And for the boys, shaving their pubic hair.
The group of Year 11 pupils will also write a script for a porn film. Plus, the boys will be asked to make art inspired by female genitalia.
In addition, pupils discuss their own use of pornography. One male pupil reveals that he first saw a porn film at the age of 10.
This unconventional sex-education syllabus is led by Goedele Liekens, a former Miss Belgium and a United Nations Goodwill Ambassador for Sexual and Reproduction Health.
Liekens is going to Lancashire, which has some of the highest teen pregnancy rates in the United Kingdom.
A sexologist by profession, Liekens believes that the way that British schools teach the subject is completely out of date, and that it needs to begin at an earlier age.
Comparisons have been made between Liekens and Jamie Oliver. Both are telegenic social campaigners using television as a medium to raise awareness.
She is attempting to seek approval from the education authorities to turn her unorthodox syllabus into an official GCSE subject.
Headteacher of Hollins Technology College, Steve Campbell, was the one responsible for inviting Liekens to the school.
Campbell says: "It was a big step to be part of this. But this year we have dealt with teenage pregnancies and inappropriate texts.
"And the biggest influence on the young people is pornography.
"The route we are going down is appropriate and is what is needed in the school."
A spokesman at Channel 4 has said: "The school and parents were fully aware of the content and gave consent for the Year 11 pupils to take part."
Liekens and her supporters would argue that the British are too prudish about dealing with sexuality.
However, critics argue that we live in a far too sexualised society.
Reverend Kevin Logan is a former vicar whose previous parish of Christchurch includes the school.
He says: "This programme is inappropriate. If I had been the headteacher or chairman of governors I would not have allowed it."
Simon Jones is a National Union of Teachers national executive member from Lancashire.
He says: "I am in favour of having a robust, healthy sex-education curriculum. But there is a line beyond which you should not go. This is way beyond it."
Sex Education has been a hot topic in recent times. DESIblitz has previously asked whether sex education should be taught earlier (which you can read about here).
What would be the reaction if Sex in Class was filmed in Southall? Or Leicester? Or Bradford?
Is the British Asian community ready to engage in a frank and open discussion about relationships and sex?
Watch the preview of Sex in Class here: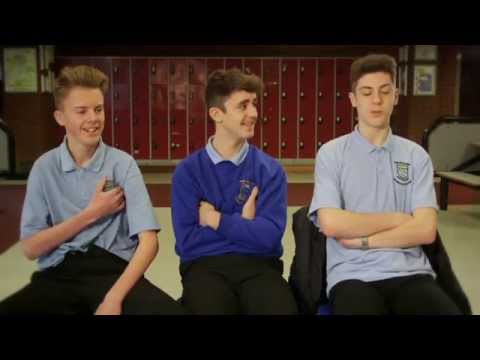 The broadcasting of Sex in Class comes at a time when teenage pregnancies in England and Wales have been at its lowest level since 1969.
However, experts say that enough is not being done to bring the UK teenage pregnancy rate in line with other western European countries.
The widespread accessibility of pornography is also major concern. The trailer for the program asserts: "For the first time ever, a whole generation are learning about sex online."
Also, according to the program, 83 per cent of British children have seen pornography by the age of 13.
Furthermore, on July 27 2015, just over a week before the broadcast of Sex in Class, it was reported that schoolchildren as young as 11, were caught using their mobile phones to send naked selfies and sexts.
The situation which is being explored in Sex in Class is paralleled across British Asian communities, and in the metro-cities of urban India.
A 15-year-old girl from Bangalore says: "I am a virgin. But I know everything about everything.
"Everyone I know has touched first base, at least."
Lara, a graduate from Birmingham, says: "It was more common with white people. But eventually even the Asians kids got to the stage when we started fancying the boys and girls.
"Whenever we were hanging out as girls, or had sleepovers, we were always talking about boys. And what we had done and would like to do."
Harry, who is now in his twenties, says: "When I was a teenager, all I wanted was a girlfriend.
"Can't believe I'm admitting this. But as a teenager, I used to watch porn and masturbate. Probably too regularly.
"It's easily available on free tube sites online. You don't even have to pay."
East African-born Tina is a mother of four. She says: "We grew up in a different time. Talking openly, especially about sex, just did not happen in our culture.
"I was always concerned about my two teenage daughters. Not the boys as much.
"I will watch this new show. But I am worried about what I might see. I'll try to be open-minded."
Are British children sexualised at too young an age? Or is British society too prudish in tackling sexual issues?
What questions will be raised about how British Asians and South Asians can address this subject?
Sex in Class begins on Thursday 6th August 2015 at 9pm on Channel 4.