"Sriram really made me suffer. Even when the camera was off, he was shooting me."
Endearing chocolate boy hero, Varun Dhawan takes on a completely new avatar with Badlapur.
This dark neo-noir action film has gathered a lot of attention ever since the first teaser, with the 1 minute and 41 second video gaining nearly more than 3 million plus views.
Having previously directed the action film, Agent Vinod, Sriram Raghavan takes on a grimy revenge thriller with Badlapur.
He has put together an interesting ensemble cast, consisting of Nawazuddin Siddiqui, Huma Qureshi, and Yami Gautam. We are also offered bonus additions of Vinay Pathak, Divya Dutta and Radhika Apte, who each play pivotal roles in the film.
After charming his way into Bollywood and being only three films old, Varun Dhawan has really proved himself as a versatile actor.
Having played a romantic lover boy in his commercial comedy hits, Badlapur brings a whole new angle to the actor's filmography.
The film follows the life of Raghav a.k.a Raghu (Varun Dhawan) starting at the age of 18. Like any normal teenager, Raghu falls in love with Misha (Yami Gautam).
As years pass, Raghu and Misha begin a life together. However their fairy tale ends with a cruel incident that turns Raghu's life upside down, when Misha and his son are tragically killed in a robbery.
In a time lapse of 15 years, Raghu is on a revenge mission to find out the killers of his family. Coming across many recurring characters that are related to the incident, Raghu will go to any extent to track down the murderer of his family.
What will Raghu have to face to bring justice to his family? Will Raghu find the killer?
Being one of the most anticipated films of 2015, Badlapur has gained a lot of recognition already due to the new look of Varun Dhawan in the film.
But it wasn't an easy transition for the handsome young actor. Playing a character with dark shades and one that ages from 18 to 40 years within the film was difficult for the actor to incorporate. Varun admits:
"It drained me. I had slipped into depression, as after a point it no longer felt like I was acting in a film. The experience was that terrifying."
"Sriram really made me suffer. Even when the camera was off, he was shooting me. It was a reality check of a different kind because till then I had been leading a rather insulated life, both in real life and reel."
Varun also mentions how his mother was at one point scared of him due to him getting so deep into the skin of the character.
Varun was apparently so enthralled within the action scene that the energetic actor ended up giving Vinay Pathak a fractured shoulder on set.
But this wasn't the first injury on set as both Nawazuddin Siddiqui and Varun himself were victim to some minor injuries. It certainly seems like a lot of blood, sweat and tears went into this revenge action movie!
Producer Dinesh Vijan believes that the short and precise music soundtrack of Badlapur is a '90 minute love manual'.
Being a dark revenge film, the music combines a fantastic mixture of haunting tracks with a hint of some romance. Music has been given by the fresh duo Sachin-Jigar, and the Badlapur album has been hitting all the high notes of the charts.
'Jee Karda', one of the most popular and intense tracks signifies the genre of the film perfectly. Sang by the popular Divya Kumar, the track is close to Varun's heart and is one of his favourites.
As he mentions: "I first heard it in Sachin-Jigar's studio and thought of it as an unusually cool song. Divya has sung the hell out of it. That song captures the essence of the film."
The next track on the album that has been gathering the audience's attention is the soulful Atif Aslam number, 'Jeena Jeena'. Capturing the romance between Misha and Raghu, the song really brings a lighter shade to this dark film.
Other beautiful songs include 'Judaai'. Sung by the talented Arijit Singh and Rekha Bharadwaj, the song has become the anthem of heartbreak. And finally 'Badla Badla' is one of Sachin's favourites. The raunchy track is sung by various artists including Vishal Dadlani, Priya Panchal Suraj Jagan and Jasleen Kaur.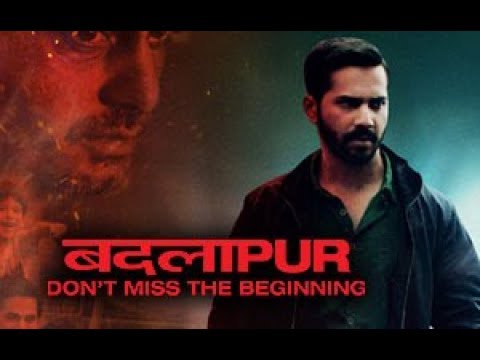 Responses to the film have been widely positive so far. Critics like Taran Adarsh have tweeted: "Varun Dhawan portrays a troubled man with gusto, shedding the 'Student' tag and donning the robe of a mature, accomplished actor. #Badlapur."
Karan Johar also tweeted how proud he is of his protégé, Varun: "#Badlapur is absolutely stunning! @Varun_dvn made me so so proud! He is exceptional!!! And it's doesn't get better than nawaz!! Must watch!!. Looks like this film is a sure shot winner."
With great reviews, an interesting array of characters and stunning music, Badlapur is certainly one of the bigger releases of 2015. Do you want to be part of this dark journey? Badlapur releases from February 20, 2015.