"I hope the new talent for the future will be found by the shorts they make."
In anticipation of its return for the seventh year, the London Indian Film Festival (LIFF) has opened entries to its short film competition.
The Satyajit Ray Short Film Competition 2016 welcome original submissions from all filmmakers who can reflect their South Asian experiences in their work.
Entry to the competition is free, and the winner will be rewarded with £1,000 as well as a screening of their short film at the closing night gala of the Festival.
Those who make it to the shortlist will also get a chance to show their films to the general public during the Festival in July 2016.
The importance of the prize cannot be underestimated, as past winners have gone on to receive international recognition for their creative work.
Khargosh (Rabbit), made by Sudarshan Suresh, won in 2015 and will be screened at the Indian Film Festival of Los Angeles in April 2016.
Suresh, a former lawyer who now dedicates himself to filmmaking, tells the story between a daughter and her father in the Indian countryside.
As for the 2014 winner, it has gained what is possibly one of the highest honour in the film industry, by making it to the shortlist at the 86th Academy Awards.
Kush was one of ten films selected for the Short Films and Feature Animation category. It also won the Orizzonti Award for Best Short Film at the esteemed Venice Film Festival.
Director Shubhashish Bhutiani says: "Festivals will always help in getting them out there, but it's the Internet where I think they will find their form.
"I hope that the new talent for the future will be found by the shorts they make. It's a great place to start and try new ideas."
Watch the trailer here: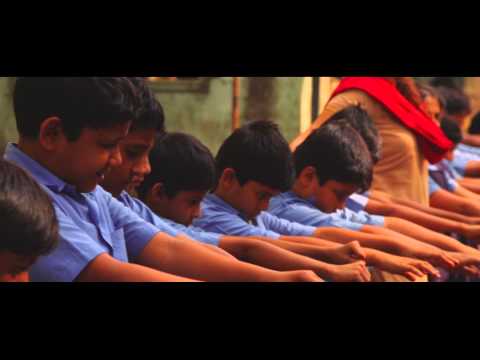 These are the entry criteria for the Satyajit Ray Short Film Competition 2016:
All genres of films should be about the experiences of South Asians (Afghanistan, Bangladesh, Bhutan, India, Nepal, Pakistan, Sri Lanka and the Diaspora)
Maximum running time is 20 minutes
All films should be submitted on DVD or via a password controlled Vimeo link
No previous entries are accepted and films should have been made within two years prior to the deadline
Submission deadline is March 4, 2016.
You can download the competition entry form here. For further information, please visit LIFF's website.
The seventh London Indian Film Festival will take place from July 14 to 24, 2016, with more exciting details of its programmes to be announced soon.