"Surveillance teaches us how to pay attention to how all of us make decisions."
Relationships begin to crack and find new dynamics in the sixth episode of action-thriller drama, Quantico.
But before things take a turn for the worse, Alex Parrish and Ryan Booth cannot keep their hands off each other at the FBI training academy.
What started as casual sex has become more serious, now that Ryan has suggested a few times that they should get to know each other a little more.
Though still watching Alex as part of his undercover assignment, Ryan actually considers telling her the truth, showing just how deeply he has fallen for her.
During a stakeout for their surveillance exercise, Liam O'Connor walks in on Ryan and accidentally blows his cover in front of Alex.
After a heated confrontation, love is lost between the gorgeous couple. Ryan walks away with a bag of frustration, while the furious Alex puts up her iron shield against the world once again.
In light of the new development, Liam decides to come clean to Alex and ends his undercover operation.
Refused to be taken for a fool and kept in the dark, she sets up her own surveillance tool in Liam's office to closely monitor his every move.
Excitingly, a fresh new couple is on the horizon – Raina Amin and Simon Asher.
Remember in the fifth episode where he confesses to Elias Harper that he lies about being gay to get into Quantico?
And remember all the admiring glances and friendly help he has thrown Raina's way since Day One of their FBI training?
Well, the quiet and reserved Simon finally decides to take the next step with the smart and beautiful Raina.
Obviously, this is going against Miranda Shaw's stern order for the twin sisters to keep a safe distance from everyone, especially Simon.
But the girl chat with Alex and Shelby, as well as a little nudge from sister Nimah, have given her confidence to show her affection for him.
Unfortunately, that is as rosy as it gets. The sisters' cover is also blown, when Simon sees them both in their room and gets locked in until further instructions from Miranda.
Miranda's troubles at home are on display in this episode for viewers and the recruits, who are tasked with looking into her personal life to uncover the unknown side of her.
Her son, Charlie, returns home from prison for attempting to shoot up a school. But the gap between them proves to be hard to bridge without any foundation of trust.
Although Liam's effort to help is not as fruitful as he hopes, we find out his estranged daughter is one of the students who goes to the targeted school and comes very close to death.
More subtle hints are also dropped on the relationship between Liam, Miranda and Charlie's father, leaving another gripping storyline for viewers to anticipate.
Shelby Wyatt and Caleb Haas also have their own secret rendezvous around Quantico's campus.
Their love-hate relationship falls apart in the present day, where Caleb finds out through surveillance footage that Shelby is having an affair with his father and senior FBI agent Clayton.
Meanwhile, Alex and Simon believe they are one step closer to finding the real terrorist, except the FBI is also closing in on them as Nathalie Vasquez goes behind boyfriend Ryan's back.
Miranda fittingly concludes: "Surveillance teaches us how to pay attention…to how all of us make decisions.
"We have a window into someone's life but not their head. But it doesn't mean you stop looking."
Watch the promo trailer for the next episode here: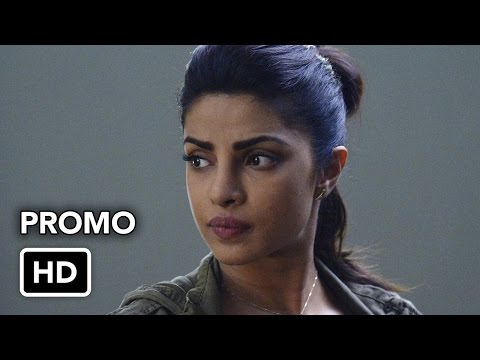 The seventh episode of Quantico, titled 'Go', will air on November 8, 2015 at 10pm (US time) on ABC.