FIFA had become stale in the last few years but 'The Journey' is a game changer.
EA have revealed that FIFA 17 will feature a story mode called, 'The Journey'. The announcement was made at EA's press conference at E3 2016.
For the first time in its 23 year history, avid players of the popular footballing video game will now have the chance to play as a football character debuting his professional career.
As the player, gamers will guide the career of Alex Hunter, a fictional young footballer, whose signature is sought after by the biggest clubs in the world.
In the trailer shown at the conference, we find Hunter making his premier league debut for Manchester United, being pestered by agents keen to represent him and moving into a penthouse apartment.
However, the journey won't always be so rosy as frustration, loss of form and tension between teammates and managers is also showcased.
According to Eurogamer, on the pitch the player will just be in control of Hunter in a similar style to the existing 'Be A Pro' FIFA game mode and off the pitch, there will be scripted scenarios with dialogue options akin to Bioware's Mass Effect series.
FIFA had undoubtedly become stale in the last few years; it was often stated to avid FIFA gamers that they were buying the same game every year and until now that was a difficult point to argue against.
The Journey seems very reminiscent of the film Goal released back in 2005 which followed the arduous career of Santiago Munez who went through similar turmoil both on and off the pitch.
No major changes in terms of game modes, co-op seasons being the only noticeable one, meant gamers were left with a repetitive yearly experience of career mode, seasons, ultimate team and pro clubs.
Every year at E3, Electronic Arts presented the new FIFA game and would exhibit very aesthetically pleasing graphical improvements and so-called innovations that would drastically improve gameplay but nothing game changing.
The addition of The Journey completely breaks this cycle and will have fans more excited for a FIFA game than they have been for the last decade.
Watch the trailer for FIFA 17's The Journey here: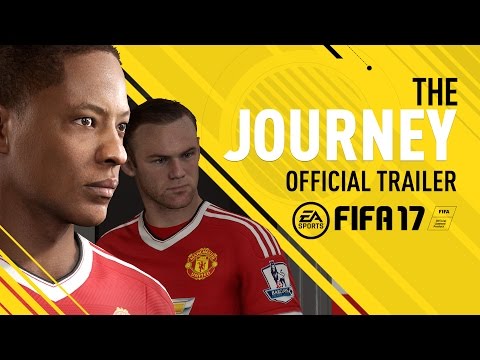 FIFA 17 also features real-life premier league managers for the first time and will be released on September 29th.