"Football is my passion, I've been playing FIFA since FIFA 98, bring on FIFA 15!"
FIFA 15 will be hitting the shelves in the UK on September 26th, 2014 and we cannot wait!
Every year FIFA manages to bring us ground-breaking features from EA sports football club in FIFA 12 to seasons and CO-OP mode in FIFA 14. All of which has added new dimensions to online gameplay.
Along with the demo release, to further whet your appetite we give you the info on the new features coming our way, including new gameplay and game mode improvements, presentation and other things EA has up its sleeve.
Gameplay
The goalkeepers have been given an overhaul from the boots up, shot stoppers in the game now have better reflexes, enabling them to pull off last gasp saves.
Over 50 brand new goalkeeper animations gives your goalkeeper the chance to save a wider range of shots in more dynamic ways, helping you keep a clean sheet.
Moving further outfield, there is a change in dispossessing your opponent, making your fight for possession all the more rewarding.  You will now be able to battle it out in the pitch with shoulder barges and hard tackles.
Along with new tackle physics includes seeing the defender pulling the attacker's shirt with the new cloth technology.
Presentation
A big part of FIFA 15 is the need to feel the intensity of a football match and put you in the heart of the action.
For the first time all 20 Barclays Premier League teams will have their stadiums in the game with authentic and unique chants for each stadium.
With the new Emotional Intelligence engine all 22 players on the pitch, along with the those in the dugout, have a range of emotions they will go through and display as the match goes on.
For example should a striker have an off day his teammates will let him know about it with a thumbs down, darting looks towards the player and feelings of despair when he has the ball. However, should he pull off a last gasp winner, you will see him piled on by his 10 teammates, with the new 10 man celebration.
It's not only the players but you will also see the fans of clubs behaving in unique ways, including seeing Liverpool fans standing and singing 'You'll Never Walk Alone' and Manchester City fans partaking in their infamous Poznan celebration.
The fans will react and behave differently according to where they are, and how their team is doing. Avid FIFA player Qurban says: "Football is my passion, I've been playing FIFA since FIFA 98, bring on FIFA 15!"
Game Modes
FIFA's most popular game mode, 'Ultimate Team' returns, with features such as Loan, giving you the chance to have the likes of Messi and Ronaldo grace your team on a loan move, giving your team that star quality it may be lacking.
Also for Xbox fans, 'Ultimate Legends' return, allowing gamers to choose from over 50 decorated players from different eras of football, including the likes of Bobby Moore, Roberto Carlos, Franz Beckenbauer and many more.
'Manager Mode' also returns with an improved player growth system and transfer network system. This can give you the chance to look out for the latest footballing talent and bring him to club and help you win those all important titles.
There is also new in-depth analysis around the players, leagues and teams in your match and in the mode as your career progresses.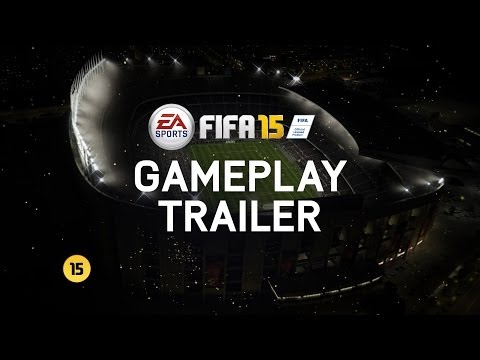 In collaboration with Goal.com, FIFA 15 will also keep you up to date with what's happening in the real football world by giving you all the latest news and rumours of about your favourite players, teams and leagues.
This helps keep fans of the game in the know of what is happening in real life while playing FIFA 15. FIFA fan Jaz says:
"Now I don't need to stop playing to check how my team is doing!"
With the new features mentioned here, along with many others to come along our way, FIFA 15 is shaping up to be another entertaining footballing experience.
However with the likes of Pro Evolution Soccer also coming out later in 2014, it will be an interesting battle between the two as both compete to be the number one football game of the season. FIFA 15 will be out from September 26, 2014.
Loading ...