"I want to help those suffering alleviate their pain with music"
D'Stil is a developing producer, songwriter and singer devoting his music to the genres Garage and R&B.
Born and raised in Birmingham, UK, he is hopeful of becoming a mainstream musician to feature in the UK charts.
Successfully starting his career in 2017, D'Stil went on to become co-owner of Red Side Records, an independent music label based in London, in 2019.
With the label establishing young, promising British Asian talent working in Urban Music, D'Stil showcases his producer skills on the single 'Bag Down' (2020).
The playful track also features verses from UK Hip Hop artists Ric Flo and MAEAR.
As well as a catchy hook from multi-talented singer Karl Williams, D'Stil illustrates his versatility as a producer. He masterfully captures the raw theme of UK Garage and is hopeful of igniting the UKG scene.
Being a proud British Indian, D'Stil has faced difficulties breaking stereotypes as a musician. Furthermore, through suffering from eczema, he is optimistic about raising awareness for eczema sufferers.
DESIblitz caught up with D'Stil as he gives his verdict on the music industry and reaching new heights in his career.
What Got You Into Music and the Industry?
I grew up around family members who were active musicians and mainly in religious groups.
So, my father and grandfather were musicians in their own Bhajan Mandli and my sister was a big music head.
Also, I used to play tabla and dholki at the Mandir when I was young. Ever since then my interest in music production and writing grew.
I first entered as a lead singer and producer of the band The107, which was an R&B/Punjabi music group.
That is where I became a published artist and gained my break into the industry. I have to thank D-Boy and Beatcircle for giving us that opportunity too.
What Genre Is Your Music and Are There Other Genres You Would Explore?
My music is primarily a blend of R&B/Soul and UK Garage. I love 90s/00s Hip Hop and I do make beats here and there that have that old school sound.
Also, I am a big fan of The Neptunes and Timbaland. They were always actively making cross-genre music but with the same influence and style.
"I have dabbled in Drum n Bass and one of the first bits of radio play I got was back in 2009."
On Ameet Chana's show (BBC Asian Network) I made a remix of Tru Skool & Gurdas Mann's 'Jaag Dhe Rehna' (2009). Interestingly, that was a DnB track.
How Do You Usually Gather Inspiration for a New Song?
Everyday feelings and emotions or certain sounds. It is whatever triggers the frequencies inside my head.
A lot of my R&B songs are based on experiences, breakups, initial meetings between interests and thoughts/fantasies.
I try to make them as realistic and as close to the feeling as possible.
Whereas in Garage, they are always about the bounce and the feeling of being in the bounce.
Some of my production is quite Grime orientated because I was so into Sticky and So Solid's Shabz, Swiss and Megaman's sound which I am heavily influenced by.
What Is Different About the Song 'Bag Down' for You?
It has nostalgic Garage elements with an aphotic feel and 2 UK Hip Hop rappers who show their versatility on a Garage production. Everything about it is different to what is out there right now.
The groove, the grimey undertones and even the subject is different.
You do not hear tracks about objects as much as you used to. When the video comes out you will see a little narrative on that too with a little twist!
Is There an Underlying Message in 'Bag Down'?
In relation to the message of the song, it is cheeky, scene-setting and has a mystery about what is actually in the bag.
More than anything it is about having fun. The track is also about letting go which is what we did in creating the song too.
What Is Your View of the Music Scene Today?
I think music in the scene today is based on being light-hearted, fun and current.
But for me, it is lacking substance, reality and memorability for it to last longer than it is chart position or streaming numbers.
"Demand is quite high and I think artists are being pushed to release more which means quantity over quality."
It is fine for now. You just have to have fun and not take things too seriously.
Life is too short and so is your time in the scene so if you spend most of your time thinking too hard, you will soon lose your head and your place.
Who Do You Look up to Musically?
I would say my biggest musical inspirations are The Neptunes, Timbaland, Sticky, Artful Dodger, MJ Cole, Justin Timberlake, Usher.
Pharrell Williams and Chad Hugo shaped the sound of the 2000s and their dominance in the charts was proof of that.
I think their formula of making hits interested me the most because at that time I felt like that is how I would make music one day. Music changes, but I still make music with that same feeling.
Justin Timberlake and Usher were two different types of singers but were within the same space. They were both showmen, performers and top vocalists.
As for UK Garage influences, Sticky went against every grain out there and was always aligned with Grime.
This is because of the dancehall twist and the female vocalists he brought in on his tracks.
He is an amazing producer and I think he gets swept under the mainstream artists who gained a lot of success.
Which Desi Artists Do You Follow?
I have not been interested in a Desi artist for a long time, to be honest.
Although, I would still love to hear Tru-Skool release a full Hip Hop track with rappers and I would definitely be up for singing a hook if it is an R&B styled track.
"I am excited to hear more from Joy Crookes and Parry J though!"
Could You Explain Making the Song 'Bag Down'?
This collaboration was a simple one for me. I created the beat which included the E.Piano, drum patterns, and lead melodies in instrumentation.
Karl Williams who sings the chorus on 'Bag Down' (2020) came up with the idea and the melody for the hook.
Furthermore, Ric and MAEAR laid down verses which really reminded me of Garage MCs.
It just worked and not much needed to be changed from the first draft.
You know when it is just right when the first ideas end up on the final product.
Were There Any Lyrics of This Song, Which Stick in Your Mind?
The hook is super catchy and that is a credit to Karl. Ric Flo's 'mama say mama sa mama coosa' which reminds me of Michael Jackson's 'Wanna Be Startin' Somethin' (1982).
Also MAEAR's 'they wan' know we the best like Khaled does' are just lines which are both witty and clever.
What Is Your Favourite Song to Perform?
I love performing 'Summer Lovin' (2020) which is a track that will be out just before summer this year. It is the ultimate seasonal track and gets you in your feels, both melodically and rhythmically.
I wrote the song with my friends 10 years ago and I wish we had released it back then. I can't believe it's been that long!
"But time is such, and I think now is a perfect time. 'Summer Lovin' (2020) will definitely make you melt."
What Is Next for You in Your Career?
I'm aiming to reach UK chart positions, be it with my own songs or collaborations.
I have so many ideas and I can engage in all areas of the recording process.
These include production, songwriting, singing, composing – even as a record label owner with Red Side Records.
I want to make a mark as an artist and as a member of the public. I'm actively trying to raise awareness as an eczema sufferer. I want to help those suffering alleviate their pain with music.
I want to create therapy sessions for those with skin problems and tap into healing through music.
Being a #EczemaWarrior means we deal with stress and changes in our appearances or comfort levels on a daily basis.
Music in all forms can help clear all those stresses. Even if it's for 3 minutes every day, it's help that people need.
What Are Your Ambitions for the Future?
My biggest dream is to provide the biggest platform for upcoming Asian artists to thrive in mainstream genres.
Also to provide for Red Side Records to be able to provide services for those artists.
This means giving artists the producers, the writers, the ideas behind visuals or artistry, and then developing those artists to a world-class level.
We have the talent but we just need to elevate!
What Is One Message You Would Give to Your Fans/Followers?
Firstly I would like to say a sincere thank you to everyone who connects with my music.
It is really the greatest compliment you can give and inspires me to do my best and put out the best music possible.
"Another message would be to follow your heart and keep the love pure."
What Would You Change About the Music Industry?
I'd like to change the way we absorb music. I think visuals are great but I love how we used to consume music in days of tapes and CDs.
We valued music a lot more then. Now artists release tracks that would never have made it as a single or album.
That itself was quality control. Being independent is freeing and liberating but it is difficult.
I think we need more financial support from the government to fund music projects, education in schools, local community funds to teach all types of students.
Also changing the way barriers are set in certain genres, is important.
There are certain genres whose audiences and gatekeepers don't accept certain artists because of their backgrounds. That will change… with time.
Listen to 'Bag Down'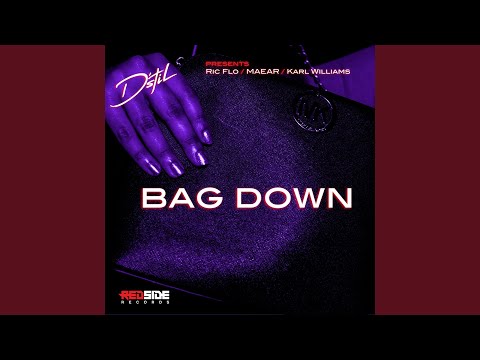 Having moved from Birmingham to London in 2016, D'Stil has collaborated with established Garage artists such as Artful Dodger.
His performances and releases have also been supported by platforms such as 'BBC Music Introducing', 'Rinse FM' and 'Flex FM'.
As a consequence of his music and activism, D'Stil aims to inspire more British Asian talent, across the music arts and beyond.
To keep up to date with D'Stil and his forthcoming music you can follow him on Twitter, Soundcloud, Instagram and Facebook.