"Driving drones would be a massive advancement and great for modern society."
Have you ever dreamed of one day escaping the hassle of congested traffic? Well, that day may come closer than you think as technology now looks to create driving drones!
In the past, many looked to envision flying cars in our future. But it seems, companies are now planning to develop drones for driving.
For example, in Dubai, the country's Road and Transports Authority (RTA) has announced they will test Autonomous Air Taxis (AAT) by the end of 2017.
This means that in the near future, Dubai could experience driving drones! Ones that will drive and fly passengers to their destinations.
But who will create these driving drones? In this particular case, the RTA has signed an agreement with Volocopter, of which the company will test their technology for five years. They have already released details on the extraordinary drone.
At first glance, it looks very similar to a helicopter. Yet it works as an autonomous drone taxi; one that will transport two passengers to a specific location. Volocopter explained they feel committed to "making flying an option for everyone and on re-inventing mobility in urban areas".
With their latest invention, it contains 18 motors, an easy operating system and 9 battery systems. The company also claim the flying drone taxis will stay in the air for 30 minutes, travel up to 62mph and produce less noise than helicopters.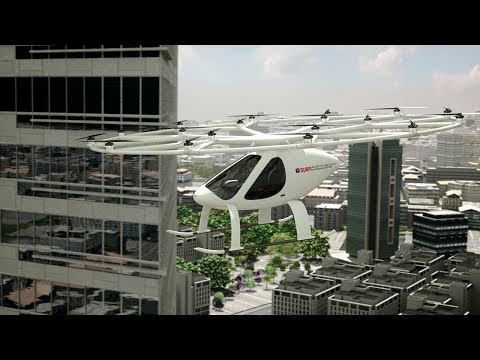 But they are not the only company keen to create driving drones. At Boston's MIT, the Computer Science and Artifical Intelligence team have experimented with they can further push drones. Adding wheels onto 8 mini-quadcopters, they tested to see how the devices would fare driving and flying.
After the experiment, the team found that the drones became slower in driving. But for flying, they could actually travel 150% further than before. Speaking to MIT News, scientist Jingjin Yus revealed:
"While there are obviously still big challenges to scaling up to vehicles that could actually transport humans, we are inspired by the potential of a future in which flying cars could offer us fast, traffic-free transportation."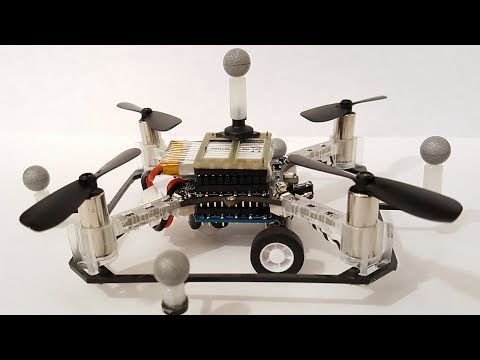 It seems then that driving drones, which can also fly us to our destinations, looks to be the way forward in travel.
Will it arrive in the UK?
For now, this will prove too hard to tell. While Volocopter has stuck with Dubai as the country to experiment its invention, it could be a while before we see driving drones in the UK.
But imagine the potential benefits and possibilities it could provide for us! No more frustrating, time-draining congested traffic. Motorways infamous for its congestion such as the M6 and M25 could transform into easy flow systems of motorists.
However, some may find risks involved with driving drones, such as safety. How safe and risk-free would these inventions be? Volocopter has keenly stressed that they have developed technology with high levels of security and safety. But is this enough?
We asked some British-Asian their thoughts on driving drones and if they had any concerns.
"This is good for people with mobility and disability issues, which technology is good for in this way. But there's always a concern for need in back-up and avoiding too much reliance on technology."
"This sounds quite fascinating to us. But there will be a lot of security issues, such as malfunctioning and cost."
"Driving drones would be a massive advancement and great for modern society. But I would wait until it's fully tested and established."
"Personally I wouldn't because what if something goes wrong. It's also a bit unnecessary because we have other forms of transport."
Overall, many British-Asians felt concerned over the safety and potential cost towards these inventions. However, they fully acknowledged the advancements it could make towards society.
While Dubai could become the first country to experience this, perhaps one day the rest of world will get to try out this incredible advancement.
And maybe even change the face of travel forever.
Loading ...