"Chaar Chiraag Teray Balan Hamesha."
The Sufi signature melody, 'Dama Dam Mast Qalandar', echoes magnificently across the world, and the entire crowd thrillingly joins in!
Initially written by Amir Khusro, the father of Sufi poetry, and then later revised by the Punjabi poet, Bulleh Shah. These poetic lyrics were composed by Ashiq Hussain of Pakistan.
Immersed in deep cultural roots, the Qawwali praises one of the most sacred Sufi Saints, Lal Shahbaz Qalandar.
This renowned stanza represents all forms of celebration, spirituality, singing, and dance. Bringing together the power of strong bass music and inner peace.
A combination of tabla, drum, clapping, and mesmerising heavy voices.
Beginning gently, and building gradually into a very high level of energy, 'Dama Dam Mast Qalandar' encourages the listeners into a joyful behaviour.
Who was Lal Shahbaz Qalandar?
A Sufi thinker, poet, and philosopher, who spoke of love. Significantly, preaching brotherhood amongst all faiths.
He was born in Afghanistan and later settled in Sehwan, a city located in the Sindh province of Pakistan.
To illustrate, 'Lal Shahbaz' is said to describe the 'red' colour of the robe he always wore. While 'Qalandar' defines him as the wandering spiritualist.
With a deep sense of attachment to the religion Islam, Lal Shahbaz Qalandar was seen as a great protector of Sindh and its people.
Today, his shrine in Sehwan, is a focus for countless believers, attracting millions. Many come to participate in the dhamaal, the mystical devotional dance, performed to the rhythm of the drum.
Meanwhile, to the rest of the world, he is known through the colourful poetry, written in his honour:
"O Laal Meri Pat Rakhiyo Bala Jhoolay Laalan, Sindri Da Sehwan Da Sakhi Shahbaz Qalandar, Dama Dam Mast Qalandar. Ali Dam Dam Day Andar. Dama Dam Mast Qalandar. Ali Da Paila Number. Chaar Chiraag Teray Balan Hamesha…."
Treat yourself to the many versions of 'Dama Dam Mast Qalandar'!
Runa Laila
The stunning Bangladeshi queen, Runa Laila, kicked off this energetic tune, across the radio stations of the Subcontinent.
With her sweet, yet vibrant voice, she oozes charm while performing in a rather stylish manner!
Noor Jehan
These catchy words hit the big screen when they were picturised, and sung by Noor Jehan, in Dilan De Saudey.
Through her mastery over musical notes and glamorous fashion style, the Qawwali was further popularised.
Watch Noor Jahan's rendition of the song here.
Nusrat Fateh Ali Khan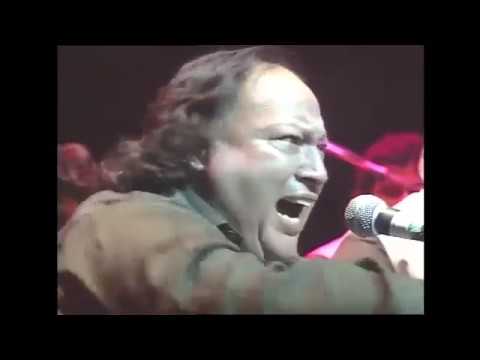 Gripping the imagination of his audience, with his powerful voice, Ustad Khan's version of 'Dama Dam Mast Qalandar', became one of the most significant from the region. And, of course, untouchable.
The Qawwali king of Pakistan sang this instrumental piece with great energy and sheer concentration.
Reshma
Giving it her deep, throaty, and rustic touch, 'Dama Dam Mast Qalandar' became one of the top hits for Reshma.
The not so soft beats, digging deeply into your heart, showed her mastery of richly textured singing.
Abida Parveen
The ruling queen of Sufism, Abida Parveen, combined her soaring singing with the soulful lyrics of the Qawwali.
Giving the celebrated lyrics a deep highness, her rather mystic personality further added attraction to the rhythm.
Sabri Brothers & Amjad Sabri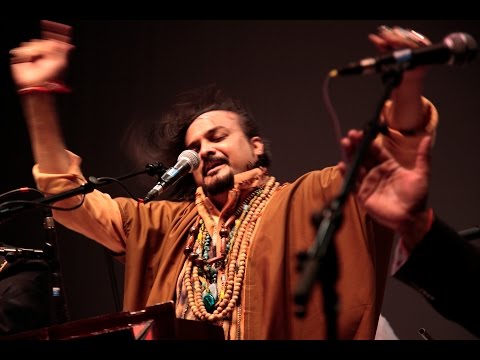 Classically deep, indeed their versions are truly magical!
Through harmonious Sufi notes, these brothers have a traditional Qawwali style. Above all, they always created a musical conversation with their audiences.
Gurdas Maan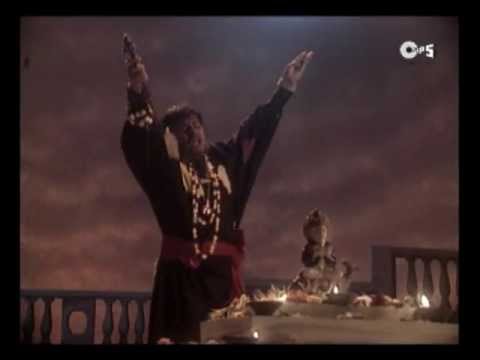 The iconic Punjabi singer, Gurdas Maan also recreated the original song in a new way.
The addition of folk sounds from Punjab shows how universally appealing this Sufi song is, and how it speaks to so many different communities.
Rahat Fateh Ali Khan
Certainly, touching the soul, knitting threads of magic, and infusing affection, his version is phenomenal.
Impressively, taking the skills from his uncle, Ustad Nusrat Fateh Ali Khan, 'Dama Dam Mast Qalandar' was one of the early hits for Rahat.
Wadali Brothers
The mesmerising duo, take the melodious lyrics to overjoyed spiritual heights.
With passion and emotion, they create a hypnotising instrumental delight.
Nooran Sisters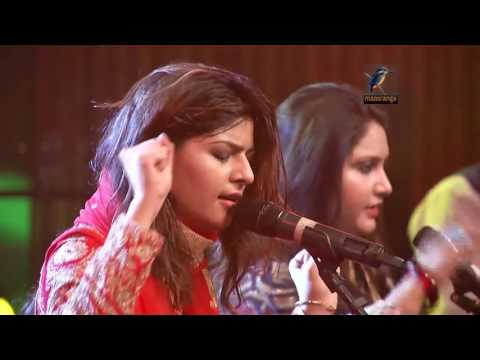 The full-throated enchanting pair of Jalandhar, India, has the ability to take 'Dama Dam Mast Qalandar' to an electrifying vocal range.
With their compelling expressions, the Nooran sisters take you on a strong thrill ride. Into a world of powerful vocalisation.
Hans Raj Hans
Hans Raj Hans is one of the many Indian Punjabi singers who has performed on this classic qawwal, 'Dama Dam Mast Qalandar'.
Taking the Sufi tradition and adding a Punjabi flair brings a new life to the lyrics, and Hans' incredible vocal range is mesmerising.
Hear his rendition for the film soundtrack of the 2017 film release Viceroy's House here.
Devu Khan Manganiyar & Chet Dixon – Dhanak (2016)
And finally, one of the most contemporary approaches, in the film, Dhanak.
Devu Khan, the 14-year-old, inspires many upcoming folk artists with his harmonically rich tone of voice.
Set in the desert of Rajasthan, with some parts sung in English, this version captures a melodious performance between an American hippie and a local Rajasthani child.
An Eastern and Western fusion, a desert groove. A wholly unique version! Watch it here.
Besides our list, there are many other classic and newer versions, which will always be loved. Some of these are by:
The Junoon Band, Jagjit Singh, Mika Singh, Rekha Bhardwaj, and surely much more to name, and yet many more versions to be created!
From new-age adaptations to recalling the earlier creations, every generation has approached this Qawwali with great brilliance, taking different avatars.
Yet, everyone sways to this tune in their own dimensions. Some slowly, while others, more passionately.