The writings of Bulleh Shah portray him as a saviour of the human race.
Hazrat Baba Bulleh Shah is considered to be one of the most remarkable Muslim Punjabi Sufi poets and scholars.
He was born in 1680 in the village of Uch, Bahawalpur, Punjab, which is currently in Pakistan. His full name was Abdullah Shah.
He was born into a very religious family, his father being a preacher in a mosque. His family had a long association with Sufi's.
Bulle Shah spent most of his life in Kasur, Pakistan right from his education until his death.
After receiving his traditional education in Kasur, Bulleh Shah became a murshid (disciple) of a famous spiritual teacher Qadiri Sufi Shah Inayat Qadiri, who guided him towards spiritual awakening.
From these teachings, Bulleh Shah spent his whole life in search of true self-realisation and spiritual awakening.
Bulleh Shah followed the Sufi patron of Punjabi poetry founded by eminent poets like Shah Hussain, Shah Sharaf and Sultan Bahu. He wrote various forms of Punjabi poetry but the majority of his verses were Kafi's, a style of Punjabi, Sindhi and Saraiki poetry.
A number of Bulleh Shah's Kafis are sung by present day qawwals. The simplicity in his works and preaching about fundamentals of living makes him all the more famous.
In the present era, many singers have converted his poems and Kafis into melodious songs. Renowned Sufi singers like Abida Parveen, the Waddali Brothers, Nusrat Fateh Ali Khan and Sain Zahoor have sung a number of qawwalis from the compositions of Bulleh Shah.
Various famous modern day music numbers including 'Bullah ki Jana' by Rabbi Shergill, 'Chaiyyaa Chaiyya' from Dil Se, 'Ranjha Ranjha' from Raavan, and so many more, are actually the Kafis of Bulleh Shah.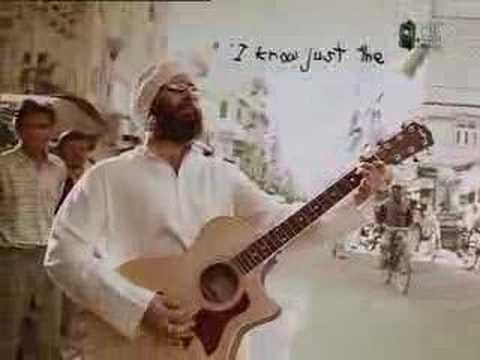 In his poetry, he talks about his understandings of the world around him, his divine experiences and also raises a voice against orthodox rituals of Islam during that time.
He preached to the masses to leave their egos and not to worry about social conventions if they wish to meet God.
There is a very famous story from the life of Bulleh Shah. This story shows his love and devotion towards his master and his untroubled attitude towards society.
Once, Bulleh Shah saw a young wife desperately waiting for his husband to return home. She dressed up beautifully, braided her hair and wore her best make-up.
Bulleh Shah identified this as pure dedication and affection the wife had for her loved one.
So, Bulleh Shah also dressed up as a female, braided his hair and rushed up to see his master Inayat Shah. This was the level of adoration he had for his master and the love he had for God.
The writings of Bulleh Shah portray him as a saviour of the human race as he provides solutions to various social problems in the world around him, as and when he came across them.
The lifetime of Bulleh Shah was concurrent with communal riots between Muslims and Sikhs. During that time, he was a ray of hope and an instrument of peace for the inhabitants of Punjab.
Bulleh Shah always preached that if violence is answered with violence it will lead to strife only.
He propagated non-violence and did not support either Muslims or Sikhs in the bloodshed. This made Muslims controversial towards Bulleh Shah.
Bulleh Shah died in 1757. It might be astonishing but it is a bitter truth that at the time of his death, Bulleh Shah was denied burial in community graveyard of Muslims by mullahs because of his unorthodox views.
But today, the tomb of Bulleh Shah in Kasur has become a place of worship and the wealthiest of the city have paid handsome amounts to be buried by the side of such a great soul.
The metamorphic change in he way he is perceived today is owed to the better understanding of Bulleh's life and preaching by his people and followers.
"Bulleya Ki jaana main Kaun"
Bulleya to me, I am not known
Na main momin vich maseetaan
Na main vich kufar diyan reetaan
Na main paakaan vich paleetaan
Na main moosa na firown
Not a believer inside the mosque, am I
Nor a pagan disciple of false rites
Not the pure amongst the impure
Neither Moses, nor the Pharoh
Na main andar ved kitaabaan
Na vich bhangaan na sharaabaan
Na vich rindaan masat kharaabaan
Na vich jaagan na vich saun
Not in the holy Vedas, am I
Nor in opium, neither in wine
Not in the drunkard's intoxicated craze
Neither awake, nor in a sleeping daze
Na vich shaadi na ghamnaaki
Na main vich paleeti paaki
Na main aabi na main khaki
Na main aatish na main paun
In happiness nor in sorrow, am I
Neither clean, nor a filthy mire
Not from water, nor from earth
Neither fire, nor from air, is my birth
Na main arabi na lahori
Na main hindi shehar nagauri
Na hindu na turak peshawri
Na main rehnda vich nadaun
Not an Arab, nor Lahori
Neither Hindi, nor Nagauri
Hindu, Turk, nor Peshawari
Nor do I live in Nadaun
Avval aakhir aap nu jaana
Na koi dooja hor pehchaana
Maethon hor na koi siyaana
Bulla! ooh khadda hai kaun
I am the first, I am the last
None other, have I ever known
I am the wisest of them all
Bulleh! do I stand alone?
Bulleya Ki jaana main Kaun
Bulleya! to me, I am not known

Bulleh Shah