"It's therapeutic and medicine for the soul."
British Asian musician, Nadeem Ahmed has released a captivating eleven-track album titled, Beautiful Dreams (2020).
The established model, presenter, writer and composer has extended his career to new heights with his latest album.
Beautiful Dreams (2020) encompasses Café Del Mar and Buddha Bar styles and will surely take audiences to beautiful places.
Nadeem, who both wrote and composed the album believes "music is for the soul."
In fact, Nadeem Ahmed teased his audience by releasing three tracks in the build-up to his album release.
These included 'Bliss' (2020), 'Nefertiti's Secret' (2020) and 'Escape' (2020). For these, he composed the music and wrote the poem narrated by 'Aman.'
Speaking about his album, Nadeem Ahmed said:
"I feel very proud as this is a huge achievement for me coming from a non-musical background!
"I have utilised all my creative skills and created some amazing art that is soothing for the soul at a time of abnormality!"
Speaking exclusively to DESIblitz, Nadeem Ahmed talks about his childhood, Beautiful Dreams (2020), ambitions and more.
Tell us about your background?
I am initially a northern boy – from Accrington to be precise. It's a tiny little village to the north side of Manchester, on the outskirts.
I have been born and bred up north.
I have one brother and one sister. I was and still am the black sheep of the family. I knew from a very early age that I would be involved in the entertainment industry, even though I was a hugely shy introvert person.
I was horrifically bad at maths but good at art & photography. There you have it!
My creative career started with me winning a model competition at the age of 16. This was a definite start to good things. When I started modelling, it was at the time where ethnic models were non-existent!
Winning the competition was a pathway for me to make my mark in a very cut-throat industry which was yet to reveal itself in that manner.
The doors opened widely and I was featured in some of the biggest campaigns including Ondigital, Marks & Spencers, Passion Magazine, IKon Shoes, Motorola to name a few.
Initially, my family was very sceptical of me becoming a model as it was not seen as a 'proper' or 'normal' career.
However, after seeing my face on billboards and in magazines, there was a profound effect on their perception of the industry.
In fact, they even got involved. More or less everyone in my family has done photographic shoots or walked on catwalks with me!
Living up north was good but in order to achieve bigger things, I would have to move to the big smokey city – London, which I did.
What is Chillout Music?
Chillout Music is music for the soul. Relaxing music that takes you to amazing places in the comfort of your own home or wherever you may be.
It's music that has a positive effect on how you feel. It's uplifting and gives you a sense of peace.
For me, it takes away stress and helps me focus. It's therapeutic and medicine for the soul. There are two types of Chillout Music.
My music is one type and the other is mainly just sounds that are pieced together without any formal music. By sounds, I mean, for example, sounds of the sea, rain or Tibetan singing bowls. These are all powerful sounds which have healing qualities.
What inspired you to produce Chillout Music?
Being stuck in the lockdown has not been easy for any of us. Initially, during the lockdown, I was climbing up the walls with sheer boredom. I am a creative person and cannot sit still for a minute lol!
I found myself listening to Chillout Music more and more as it helped me feel calmer regardless of what was going on in the outside world.
Every track I listened to I analysed to a deeper level.
"Music to me is like a painting – full of layers that eventually emerges creating something quite remarkable!"
I began to breakdown the sounds to their core. I became critical of certain pieces of music. I began thinking to myself that if I was to recreate the same piece of music how I would change certain sounds and what I would add or take out.
The penny then finally dropped! I needed to create my own music that people could resonate with. It had to have a positive and feel-good vibe especially at a time that was full of doom and gloom!
Which are your favourite tracks on your Beautiful Dreams album?
Which are my favourite tracks from my album? Wow! A tough one indeed because each and every track has such deep and meaningful messages.
However, if I had to choose then it would be 'High', 'Pure', 'Passion', 'Emotions' and 'Hope' because of the impact these tracks have on me when I listen to them.
They ooze so many positive vibes. They make me feel different emotions and take me back to certain points in my life.
Be it my time at special family occasions or simply my memories of sitting on a beautiful beach gazing at the clear blue sky and hearing the therapeutic sounds of the crystal clear water.
The whole purpose of my tracks is to take you away from reality to somewhere so serene, pure and divine which they most certainly do!
Which other producers do you admire?
Predominantly, I really admire DJ Claude Challe and DJ Ravin who feature heavily on Buddha Bar and Cafe del Mar compilations.
Another artist who has been a huge inspiration is AK who's track 'Shallow Water' has been a huge inspiration to my music.
I really do like the work of Lebanese composer, Said Mrad. The Arabian vibes are so evident in his work. He has seamlessly created the fusion vibe with an eastern flair.
At the moment I am listening to Turkish musician/DJ Erdinc Ferah.
He really has a great understanding of traditional Turkish percussion sounds. He has very cleverly combined the traditional sounds with modern dance club sounds. The mix is a party to the ears!
It's that combination of sounds taken from different corners of the world and placing them side by side that creates the magic!
What other genres of music interest you?
What other genres of music do I like? I absolutely love Arabic music. I have lived out on the Middle East and taken very much to the culture especially the music. The beat has such a provocative dance beat with a lot of depth.
I love the sound of the 'Darbouka' (Arabic Drum). The sounds that come from this instrument are phenomenal. I have two darbouka's, one from Turkey and one from Morocco.
The Turkish one has a tambourine built into the drum which creates a very varied sound in comparison to the Moroccan darbouka which gives a typical Arabic percussion sound.
I love the whole mystique Arabic Bellydance vibe. I also very much appreciate flamenco music. It's very enticing, inviting with a very sensual vibe. It shouts out culture and passion.
The most notorious Spanish artists are the one and only Gipsy Kings who have created something very beautiful and unique, the blend of Arabic & Flamenco sounds.
What are your ambitions?
I feel like I have completed one of my ambitions which was to create a Chillout Album but being creative, my creativity is spilling in all different directions.
I would love to make a film based on my book called – 'Doomed In Dubai' (2017). I would want to direct, produce and have an overall say in how the film is pieced together!
"To finally see it on the big screen would most definitely be another ambition burnt!"
Going back to the music side of things, I would love for my tracks to be featured in compilation albums such as Buddha Bar and Cafe Del Mar.
Anything is possible as long as the focus, drive and passion are in full force. It's up to you to make your dreams come true!
How can people listen to your music?
My music is available on iTunes, Amazon Music, Google Play Music, Spotify, Deezer, TikTok, Saavan, Pandora, Tidal, Napster, Claro Musica,  Anghami, Netease, KKBox & Medianet.
In fact, Pacific Records Worldwide announced the news of Nadeem's album while David Paulor from Warner Music commented saying:
"This is a fantastic album, a breath of fresh air in this ever changing industry."
Beautiful Dreams (2020) by Nadeem Ahmed was released on 26 June 2020. As well as being available on all major online stores mentioned above, it is also available on Sound Cloud.
Listen to Nadeem's track High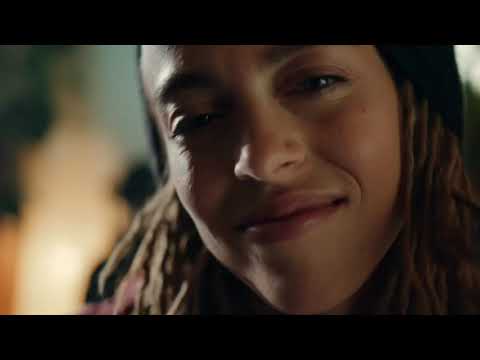 This is just one glimpse of Nadeem Ahmed's spectacular album. Get ready to be captivated by his album, Beautiful Dreams (2020).