"I can play that song at any concert in the world and I don't have to sing a word: the crowd sings it back to me"
Inspired by the likes of John Mayer, singer-songwriter Bilal Khan has lit up the Pakistani music scene with his incredible talent.
A soulful voice mixed with acoustic rock melodies, the Pakistani musician represents the growing flair for unique and original sounds among the Western-influenced youth.
Having spent most of his childhood enveloped by music from both the East and West, Bilal Khan took up the guitar during his teenage years.
In 2010, while still at university, Bilal Khan went viral after releasing his debut single, 'Bachana'. Since then, Khan has been a regular appearance on our TV screens, performing on Coke Studio and starring in the hit Pakistani drama, Sammi.
In a special interview with DESIblitz, the star tells us more about his musical journey and working with the likes of British Indian music composer and producer, Nitin Sawhney.
Where did your passion for music come from?
Music was always a part of me growing up and I would listen to all sorts of music. My parents had a diverse taste and I was introduced to western music like Cat Stevens, Jim Croce, Eric Clapton, Sting by a vast library at my maternal uncle's place: I would listen to these for hours and hours.
At 16 I decided to learn guitar and saved up some money to buy one. I spent that summer trying to figure it out on the Internet. Started writing songs at 18. I've done BSc Hons from LUMS in Lahore and Masters from VCU in Virginia.
While at LUMS, in my final year, I released my first song called 'Bachana' and it became a viral success. The success of that song took me to Coke Studio.
Who were your musical influences growing up?
Nusrat [Fateh Ali Khan] and AR Rahman were the biggest eastern influences. My mom used to listen to John Denver and Julio Iglesias in the car so I liked that sort of music too.
In my teenage years, I got a lot into U2, The Beatles, Coldplay, Damien Rice, Jeff Buckley etc. At 18, I heard John Mayer and he became my biggest musical influence from that point on. I was lucky enough to meet him when I went to [the] US.
Did you expect your first song 'Bachana' to become the viral success that it did?
I know I had written something special and I had hoped that it would get me recognition. I didn't see it growing as big as it has now, with no money, no music channels to support it – just the internet.
I can play that song at any concert in the world and I don't have to sing a word: the crowd sings it back to me. It's the song that pay for my bills.
You disappeared for a short while after the success of 'Umeed'. What were you up to?
I did two seasons of Coke Studio and I always wanted to study in [the] US. While Coke was airing and I was doing concerts in places like Malaysia, UK, UAE I was studying for my GRE's.
As soon as I saved enough money from touring I decided to enrol in a Master's program at VCU.
Most people I knew were against my decision but frankly, it's the best decision I ever made. I wouldn't be the person I am today without that experience.
You enjoy experimenting with different kinds of sounds when it comes to your music. What can fans expect from your new album?
I've been venturing a lot into writing good English pop songs. I made an English version of 'Bachana' called 'Save Me' that has gotten over a million plays on Spotify.
Based on that success I've written a boat loads of songs in English and worked on recording them with Nitin Sawhney, who I met in London.
You write in both English and Urdu. As a songwriter, is it a challenge to convey the same emotions when writing in different languages?
At first writing in English was a huge challenge. I was confident enough to write a great song in Urdu but English had different dynamics, phonetics and storytelling from Urdu songwriting.
Having written over and over I think I have finally gotten a hold of it. I now I feel I might be a better songwriter in English than in Urdu.
Tell us about working with Nitin Sawhney – how did that happen?
I was playing a show in London and this amazing woman came up to me after the show saying that she really liked the performance and wanted me to introduce to her friend Nitin.
She never took his full name and I thought it must be some Indian actor or a wannabe musician in [the] UK. I said yes I'd meet him if you set up a time. I forgot about it after I left the venue.
She later called me and said I've set up a time and I was like what is his full name? And she said it's Nitin Sawhney.
"I kind of freaked out and didn't believe it was happening. I played him some songs, he loved them and we ended up recording a bunch of songs."
Are there any other musical collaborations on your bucket list?
Yes, tons but mostly in Pakistan. I can't really talk about them at this point.
We've been seeing you a lot on TV recently, was acting always something you wanted to do?
It wasn't plan A and I never really enjoyed acting the one time I did try it in a telefilm. I was too embarrassed to tell anyone about it. My fans somehow loved it. And my sister after I got back from [the] US said I should act as she thinks I'd do a great job at it.
At first, I was hesitant and only wanted to focus on music but when Sammi the play came along I took it because it is ok a great social cause (women empowerment) and also it had a phenomenal cast and director.
It's done really well and I enjoyed acting a lot more this time. Working with the best actors in Pakistan was a lot of fun and a great learning experience.
What can fans expect from your show at Southbank Centre's Alchemy on 28th May 2017?
I'm playing two shows. I'm going to debut some new songs in English and obviously play my old hits. It's going to be a lot of fun.
Watch Bilal Khan perform 'Larho Mujhey' on Coke Studio here: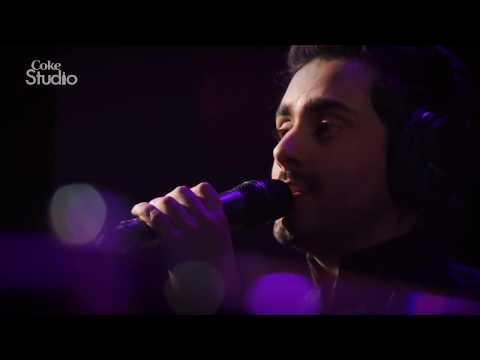 A favourite on Coke Studio, Bilal Khan is sure to create magic on the stage at Alchemy with his beautiful melodies and dulcet tones.
Fans can expect a mix of English songs, Urdu classics and new unheard material.
Bilal Khan performs in The Clore Ballroom, Royal Festival Hall as part of Alchemy 2017, 6 pm on Sunday 28th May 2017.
For more details of his performance, please visit the Alchemy Southbank website here.