"I always knew I wanted to learn music but just didn't know how/where?"
British Asian singer, Zaheer Abbas Khan is an upcoming young talent in music.
Hailing from London, Zaheer is trained in Classical Indian vocal music, and release his debut single, 'Tere Bina', earlier in 2016. He even released a T20 World Cup song supporting the Pakistani cricket team.
In an special gupshup with DESIblitz, Zaheer Abbas Khan tells us about his love of singing and the inspiration behind his music.
Tell us about your background, what influenced you to pursue music?
I grew up in a traditional Pakistani household in London in which my parents ensured we all had a traditional upbringing.
We were taught to speak fluent Urdu and kept very close to our culture. My first interaction with music/singing came as a child when I heard the song 'Mujhe Raat Din' from the movie Sangharsh on TV. The song stuck in my mind and I sung it to my mother. She seemed really impressed by it and thought I had a good voice.
I never gave it much thought until later as a teenager I decided I wanted to pursue music as a career. Growing up in London as a British Pakistani trying to pursue music has been a very exciting journey so far.
Did you have the support of your family and friends?
I have been extremely fortunate to have had my whole family's support behind me when I decided I wanted to pursue music as a career.
My brother and sisters have always encouraged me to sing and my mother has been a key figure in my life and was the first ever person that thought I had a good voice. In the words of Abraham Lincoln: "All that I am, or hope to be, I owe to my angel mother."
Which musicians or artists influence you?
I have mainly been influenced by Muhammad Rafi.
As a teenager I was so enthralled by his singing that I collected over 500 of his songs and would spend most of the day listening to them. I can honestly say if it were not for Muhammad Rafi I would never have thought about taking music seriously.
Many other artists have also influenced me across a wide variety of genres. In classical music, Ustad Bade Ghulam Ali Khan, and my own teacher Smt Chandrima Misra have been a huge influence. Other light classical artists such as Ustad Mehdi Hassan, Ustad Nusrat Fateh Ali Khan and Abida Parveen are amongst my favourites.
I have always also been fascinated by the legendary Kishore Kumar and his melodious voice. In recent times artists such as Sajjad Ali, Sonu Nigam, Shafqat Amanat Ali, Udit Narayan and Arijit Singh have influenced me.
Tell us about your classical musical training, and why have you more recently moved into 'lighter genres' of music now?
When I decided I wanted to take up music as a career I struggled to gain guidance on the technical aspects of singing. Because I was not from a family of musicians I had no one to teach me.
However I always knew I wanted to learn music but just didn't know how/where? But I guess where there's a will there's a way. And with destiny I ended up at an arts school by the name of "Bhavan London" and enrolled on the Vocal diploma course.
Over there I had the opportunity to learn under the guidance of my teacher Smt Chandrima Misra of the Patiala-Kasur Gharana.
She has taught me with great love and dedication and has been a blessing in my life, perhaps seeing potential in me. She very kindly awarded me with a two year scholarship and I graduated with a distinction grade. Currently, I continue to learn on a one-to-one basis from her.
"Although classical music has been integral part of my learning I have always wanted to sing popular culture music. I still continue with my daily classical riyaaz (practice) which builds a strong base for the vocalist to sing any kind of genre really."
As 90% of classical music is improvised it not only helps the throat and vocal muscles but also the mind generate creativity which then helps me in my light music.
What led you to creating a T20 song for the World Cup, how did that come about?
I am a huge cricket fan and played at club level up until the age of 15! I support Pakistan and love getting behind them in every tournament. I was in Dubai watching the Inaugural series of the Pakistan Super League earlier this year (2016) and had met a friend for dinner.
After talking about my music he suggested that I should do a song for the upcoming T20 World Cup. I thought it was a great idea, and as I was walking back to my hotel I was humming and had already started composing the tune for the song. My brother heard it and wrote lyrics and within a week it was recorded!
It was intended to be a personal dedication to my country from me that I put up online. However when one of the leading Pakistani news channels ran a full report on the song and it eventually reached national news I was ecstatic! I never expected that.
Listen to Zaheer's T20 song here: 
What inspires you to write a song? Tell us more about your songwriting process.
Many things, real life tragedies such as the Peshawar school attack led me to write my first ever song called 'Tu Kahan Kho Gaya Hai' and I used that to raise money for a children's charity.
Nature has always fuelled my creative mind and I love to walk in the park often just singing to myself trying to see what compositions can come out from it. Many songs that I am writing currently contain some sort of classical music root within the melody, I try to take a particular raga and see how I can compose a light melody from within it.
It's like taking a cup and pouring it into the ocean and extracting some water from it. You can benefit from the water repeatedly as you extract it out yet the water of the ocean will never finish, this is the beauty of classical music!
Another very different source of inspiration for me has been the boxer Muhammad Ali. Although he's not a musician I have always found his self belief and commitment very inspiring.
Can you describe your music in three words?
I am still a newcomer so I cannot say a huge amount about my own music currently however in the future I hope it will be: Melodious, touching and addictive.
Where do you see yourself in 5 years time?
I hope to have released some of my own songs and have experienced a decent level of success for them within the UK and Subcontinent.
I would also love to sing songs for other music directors and for dramas/movies in the subcontinent (both India and Pakistan) and hopefully be travelling doing concerts.
What is on your playlist right now?
'Jo Tu Mera Hamdard Hai' by Arijit Singh.
What advice would you give to young Asians who are also looking to pursue music as a profession?
I am not sure if I can advise people but I can definitely give out a reminder and would say to them what I say to myself everyday; Just keep on going no matter what!
Music is a never ending journey and no one can attain full perfection within it. Those that can, should definitely try to learn classical music as it will unlock a complete different mindset for them.
Finally, believe in yourself and hold the vision despite the challenges and the hurdles you may have to face.
Listen to Zaheer's debut single 'Tere Bina' here: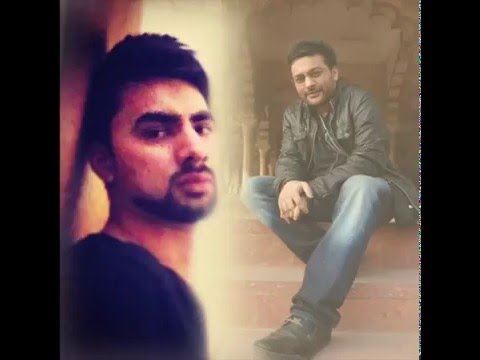 Zaheer Abbas Khan is a rising talent of British Asian music. He is currently working on his debut album which is expected to release early 2017.
To keep up to date with Zaheer Abbas Khan and his music, visit his Facebook page here.