Ana Ilmi and Mohit Mathur are incredible.
The West End has witnessed many Bollywood themed musicals from Merchants of Bollywood to Bombay Dreams, and now it welcomes an Eastern delight with Beyond Bollywood.
From its first look, Beyond Bollywood may not seem like anything new but it goes beyond the stereotypical Bollywood dance steps and branches into authentic folk styles that the audience may have never seen before.
Rajeev Goswami, a well-known choreographer, director and scriptwriter, has brought 45 dancers, technicians and musicians from India to London's biggest West End theatre, the London Palladium.
Rajeev's dream was to bring an authentic representation of India to the west, beyond the glitz, glamour and the cultural clichés. His dream has personified into Beyond Bollywood.
The musical tells the story of Shaily Shergill (played by Ana Ilmi) who leaves her home in Munich to journey to India to keep dance alive in her family theatre, as this was the wish of her deceased mother (played by Pooja Pant).
Shaily meets Raghav (Mohit Mathur), an ambitious young choreographer, and his comical assistant (Sudeep Modak).
Together, they embark upon a journey across India, where Shaily learns about the various dance forms that are native to different regions of India.
In the first half, a lot of western dance forms are performed to popular Bollywood songs.
They include high energy hip hop to 'Jai Ho', expressive and contemporary dance to 'Bismillah', and a uniquely sexy jazz rendition of 'Sheila Ki Jawani' – a highlight of the first half.
Later on, there is a switch towards eastern folk dances. This captivates the audience because it brings something new for them to see as well as informing them about its significance.
A key message comes across. One that tells us that dance is not just about expressing yourself but also your faith and culture; whether it is Lezium being performed in Ganesh festivals, or Kalbelia being passed on from Rajasthani ancestors, or Garba celebrating Radha and Krishna.
Depicting all of these varied and vibrant dance forms is a cultural treat for audiences, as they are transported to a musical and dance-filled journey across India.
The biggest surprise comes towards the end, when 'It's Raining Men' is performed. Donned in sequined hot pants, bare chests and heels, the seven men save little for the audience's imagination and leaves them in hysterics.
The biggest strength of the musical is undoubtedly its dancers. They all have vast dancing experience, and include reality show dance champions to award-winning Kathak dancers.
The 26 brilliant dancers carry the whole show forward by showcasing their finesse in a range of different dance forms keep the energy levels high throughout the show.
This was particularly evident in high energy numbers like the garba, bhangra and the boisterous 'Balam Pichkari'.
Ana Ilmi and Mohit Mathur are incredible. Not only do they carry the story forward as actors, but they give their all in every dance they perform and then go on to deliver their dialogues straight after.
Their chemistry is beautifully depicted in the soft contemporary numbers and it comes as no surprise that the duo participated together in the dance reality show, India's Dancing Superstar, and made it to the top 11 contestants.
Like one would anticipate in a Bollywood themed musical, the costumes were excellent.
Not only were they a colourful kaleidoscope, but attention to detail was put into every costume to make sure that it did justice to folk dance traditions.
Whilst the dancing element is spectacular, Beyond Bollywood does follow a predictable storyline.
It matches popular Bollywood storylines: romance that has its ups and downs, an evil father that spends his money on alcohol, and a happy ending.
While the title implies that the musical goes beyond Bollywood, this can only be said about the dancing.
Salim-Sulaiman have composed the catchy 'Namaste India', which also captures different essences of India. However, it would have been even better to see more new compositions from the award-winning duo to add to the spectacular singing and dancing.
The live classical piece at the beginning is a delight to hear and brings another dimension to the Kathak dance piece. Special mention goes out to Kumar Sharma, who danced and sang in this segment.
Watch the trailer to Beyond Bollywood here: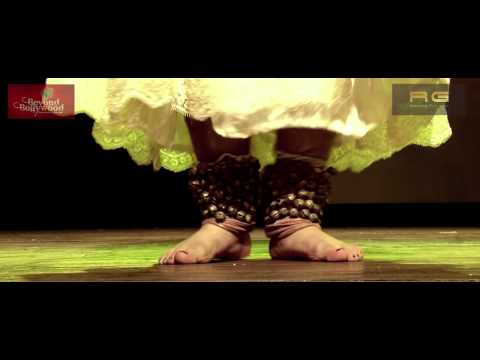 While the reception has been somewhat mixed, one cannot deny that every member of the audience was transported onto a journey through the dances of India, and at least in terms of dance, Beyond Bollywood does go beyond Bollywood.
Beyond Bollywood is currently running in the London Palladium from 8th May until 27th June, 2015. For more details, visit the Beyond Bollywood website.