The mystery behind Katapa killing Baahubali will soon be unravelled.
The much-loved box office hit, Baahubali, will be returning to our screens in the form of a sequel in 2017.
This will be the second instalment of director SS Rajamouli's magnum opus, Baahubali: The Beginning (2015).
As well as having the excitement of the popular film returning to theatres, the release date is also Good Friday, which means a three-day weekend.
This holiday release will be sure to bring in amazing business for the sequel!
The mystery behind Katapa killing Baahubali will soon be unravelled, much to fans' excitement.
Troll mollywood post about #Baahubali2 release date ? We Mallu 's r eagerly waiting ? #Prabhas @BaahubaliMovie pic.twitter.com/BukadzvAOI

— Rosin Rose (@iam_rosin_rose) 3 March 2016
Actor Rana Daggubati tells IBTimes India of what we can expect for this new movie:
"Baahubali 2 will be a visual feast. It will have a lot more drama and will be more action-packed as compared to the first one.
"I'm sure it will draw more audience than its predecessor."
Baahubali: The Beginning was released in 2015, becoming a huge success and without a doubt one of the biggest films the country has ever seen.
SS Rajamouli earned respect from filmmakers across the nation, as well as the Telugu film industry.
The initial cast of Prabhas, Rana Daggubati, Anushka Shetty, Tamannaah and Sathyaraj will also be starring in Baahubali 2.
With its grand sets, larger than life characters, and incredible VFX, the country instantly fell in love with this film.
However, the sequel to this is expected to bigger and better than the first, already being highly received by its fan base!
The only problem fans may have with this release date is the long wait, especially since there have been rumours that the new movie would be released earlier, some time in 2016.
To remind yourselves of how good the first one was, check out the trailer here: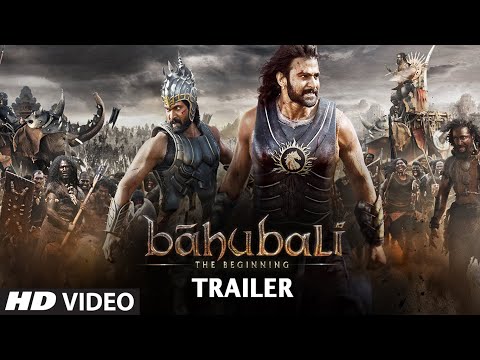 Baahubali: The Conclusion will be released in cinemas on April 14, 2017.