"I am so thrilled that Anita And Me is being developed and premiered at the Birmingham Rep."
Meera Syal's iconic British Asian novel, Anita And Me, will come alive at the Birmingham Repertory Theatre (The Rep) on October 9, 2015.
Adapted for the stage for the first time, award-winning playwright, Tanika Gupta, and Artistic Director for The Rep, Roxana Silbert, recreate the colourful coming of age story of a young Punjabi girl growing up in the Midlands.
Tanika known for productions such as Hobson's Choice, Gladiator Games, The Waiting Room, Meet The Mukherjees and White Boy will no doubt bring this story to life for the stage at the highly reputable Rep Theatre in Birmingham.
Originally published in 1996, Anita And Me is Meera Syal's debut novel and winner of a Betty Trask Award.
Inquisitive and rebellious, Meena Kumar finds herself caught between her Western surroundings and traditional Indian Punjabi upbringing.
Living in a white working-class mining village in Tollington during the 70s, Meena feels outcast and yearns to be more like her White contemporaries.
She latches onto the beautiful and headstrong Anita and longs to be just like her, including wanting to be 'blonde'.
But Meena struggles to deal with the baggage of her cultural heritage that regularly resurfaces, despite how much she tries to fit in.
Based on Meera Syal's own childhood growing up in the Midlands, the stage production welcomes an exceptional and must see cast.
Taking the lead, Meena is played by Mandeep Dhillon who has starred in the BBC3 series, Some Girls, and CBBC's Wolf Blood.
Joining Mandeep is local Birmingham actress Jalleh Alizadeh as Anita, Ayesha Dharker and Ameet Chana.
Dharker plays Meena's mother, Daljit, in the production. The well-known actress has appeared in major TV shows such as Coronation Street, Indian Summers and Doctor Who, and has film credits like Star Wars: Attack of the Clones and The Terrorist, all to her name.
EastEnders star Ameet Chana will play Meena's dad, Shyam. He is known for appearances in hit films like Bend it Like Beckham and Run Fatboy Run.
Also part of the Anita And Me cast are Amy Booth-Steel (Mrs Ormerod); Janice Connolly (Mrs Worrall); Joseph Drake (Sam); Kiren Jogi (Aunty Shaila); Megan McCormick (Tracey); Tarek Merchant (Ned); Chris Nayak (Uncle Amman) and Yasmin Wilde (Nanima).
Speaking about the stage production, Meera Syal says:
"I am so thrilled that Anita And Me is being developed and premiered at the Birmingham Rep, in the West Midlands where I grew up, where the novel is set and whose people and stories had such a huge influence on my childhood.
"I know Roxana and Tanika and the rest of the team will do it proud and I can't wait to see Anita, Meena and the rest of the crew come to life on stage. It will be, I'm pretty sure, bostin!"
Roxana adds: "Meera's brilliant novel is a wonderful coming of age story.
"It's an engaging and funny tale set in a tight knit community about a young girl trying to decide her cultural identity and I look forward immensely to realising it on stage."
In 2002, the story was adapted for the big screen and starred young talent, Chandeep Uppal. Meera also plays Meena's Auntie Shaila in the film.
Notably the novel touches on key issues regarding racism and working class life in the 70s.
Set designer Bob Bailey has been tasked to re-create the turbulent period for modern audiences to enjoy.
Lighting Designer is Chahine Yavroyan, Composers and Sound Designers are Ben and Max Ringham, and Movement Director is Ann Yee. All will add to reproduce the ideal ambiance for this wonderful production.
This is a stage premiere of the British Asian story that is not to be missed. It has all the ingredients of a very funny and entertaining play and will connect with British Asians who have been brought up in the UK, especially the Midlands.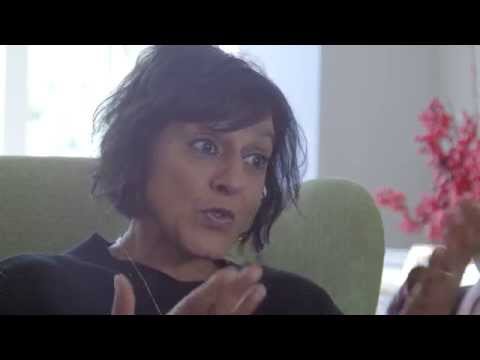 With productions like this being produced for theatre, the aim is to encourage British Asians to experience theatre and enjoy stories like these played by live actors.
The Rep is easily accessible, being located next to the famous new Birmingham Library and will be hosting this fantastic British Asian play which is ideal for everyone to enjoy, young or old.
Anita And Me opens at Birmingham Repertory Theatre from 9 to 24 October 2015. Tickets are £7 – £35. Buying them early is advised to avoid disappointment. Book them via the Box Office (0121 236 4455) or The Rep website.
In case you miss it at The Rep, the show also runs at Theatre Royal Stratford East from 29 October to 21 November 2015. Tickets are £7 – £23.50 and available from the Box Office (020 8534 0310) or the Stratford East website.