"scoring runs is the only way a player can answer his critics."
Pakistan cricket has a rich history of producing naturally talented players, with some of them going on to become future stars.
From 2020 onwards Pakistan has been going through somewhat of a transitional phase. Many young guns who have had the opportunity to represent Pakistan are proving their worth.
Following the success of players such as Shaheen Shah Afridi, Shadab Khan and Fakhar Zaman, many other players are hoping to emulate them.
Besides churning out super bowlers, there are some great future stars from a batting perspective.
Rising stars are showing the future is bright for Pakistan cricket, especially when it comes to competing at the world level.
Most of these future stars have shown their skills during the Pakistan Super League T20 cricket tournament.
We take a closer look at 5 future stars of Pakistan cricket, particularly in the batting department.
Azam Khan
Middle-order batsman and wicket-keeper Azam Khan has all the hallmarks of becoming an amazing player.
Azam was born in Karachi, Sindh, Pakistan on August 10, 1998. Azam comes from a cricketing family, with his father Moin Khan being part of the triumphant 1992 ODI World Cup team.
His uncle Nadeem Khan is also a former Pakistan Test cricketer and left-arm spinner.
Azam is an ideal player for the shorter formats of the game. He made some important knocks for Quetta Gladiators during PSL 2020.
He made a timely 59 off thirty-three balls in the opening game of the PSL at the National Stadium, Karachi on February 20, 2020.
His score had a major contribution in Gladiators three wickets victory against Islamabad United. It was a great sight to see him muscle the ball under pressure.
Post-match, speaking to the media, Azam was happy to let his bat do the talking:
"It's certainly a good feeling to score runs. And scoring runs is the only way a player can answer his critics."
However, his best innings came during the Pakistan National T20 Cup 2020. Representing Sindh he made a swashbuckling 88 off 43 balls, including five 4s and eight 6s.
He had a strike rate of 204.65 in his innings. Sindh won the match against Northern by twenty-five runs at Rawalpindi Cricket Stadium on October 14, 2020.
Watch a smashing knock from Azam Khan here: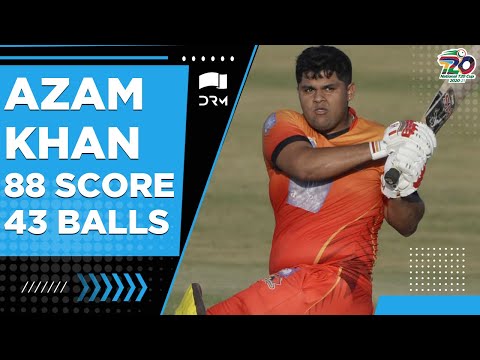 Abdullah Shafique
Abdullah Shafique is a very gifted middle-order batsman who has tasted success very early on. He was born in Sialkot, the home of sports goods and manufacturing, on November 20, 1999.
His father Shafiq Ahmed and uncle Arshad Ali both had the experience of playing first-class cricket in Pakistan. His family have been always very supportive of his cricket.
Abdullah burst onto the scene, after a blistering century on his T20 debut. Playing for Central Punjab, Abdullah blasted an unbeaten 102 off fifty-eight balls.
He hit eleven 4s and three 6s in a seven wickets win over Southern Punjab. His terrific innings was played under closed doors at Multan Cricket Stadium, Multan on September 30, 2020.
In a conversation with PCB Digital, Abdullah went on to describe his innings:
"I tried to play my natural game and stick to my strengths. That is how I established my innings. This is indeed quite a memorable day for me just like that one on which I scored my maiden first-class century on debut.
"Both have their own significance but I rate this innings of mine more because this is my best innings to date.
At the age of twenty, he made his T20 International debut against Zimbabwe at Rawalpindi Cricket Stadium on November 20, 2020.
Chasing 130, Abdullah scored an unbeaten 41 off 33 balls as Pakistan thrashed Zimbabwe by eight wickets. Abdullah can the game to play all three formats.
Watch Abdullah Shafique reach his 100 in a blistering innings here: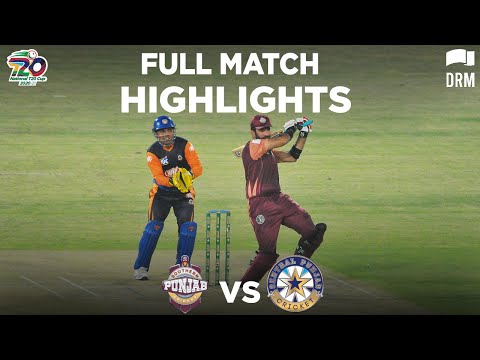 Haider Ali
Haider Ali is a number three or middle-order batsman that can become a big star for the Green Shirts. The right-hand-batsman was born in Attock, Punjab, Pakistan on October 2, 2000.
At the age of nineteen, Haider became the youngest cricket player to score a half-century in the PSL.
He went onto score 69 runs off fourty-three balls for Peshawar Zalmi versus Lahore Qalandars. This was the 24th match of PSL 2020. The game took place at Gadaffi Stadium on March 10, 2020.
On September 1, 2020, Haider made his debut for Pakistan in the third T20 International against England.
In only his second ball, he hit Moeen Ali (ENG) for a six down to the long-on/cow corner area.
Haider smashed 54 off thirty-three balls in his first-ever T20I. Pakistan were victorious by five runs in this match, which was held at Old Trafford, Manchester.
Former England Test captain, Michael Vaughan went on Twitter to praise Haider, tweeting:
"Haider Ali… Looks like Pakistan have a serious player …."
Former Australian all-rounder Tom Moody was not surprised by his innings. He had seen him during the Under-19 Cricket World Cup 2020.
Haider Ali can have a long career for Pakistan. However, he will have to adapt quikcly to Test cricket.
Watch a fantastic fifty by Haider Ali against England here:
Rohail Nazir
Rohail Nazir is a talented wicket-keeper batsman that has the potential to make a mark for Pakistan cricket. He was born in Islamabad, Pakistan on October 10, 2001.
Speaking to Cricket World, Rohail mentions his passion for cricket and having the support of his parents:
"I aspired of becoming a cricketing star in my childhood and my family supported me from the beginning which made things easy for me.
Rohail came to the limelight after becoming the captain of Pakistan for the 2020 Under-19 Cricket World.
He led Pakistan to the semi-final of this tournament Despite losing to India at Potchefstroom, Rohail made a valiant 62 under pressure.
Rohail has healthy first-class and List A averages, smashing centuries in both formats. Former Pakistan cricketer turned coach Ijaz Ahmed is backing Rohail to shine in the future:
AB de Villiers from South Africa is Rohail's favourite cricketer. Rohail is a player to keep a very close eye on.
Watch a match winning innings of Rohail Nazir here: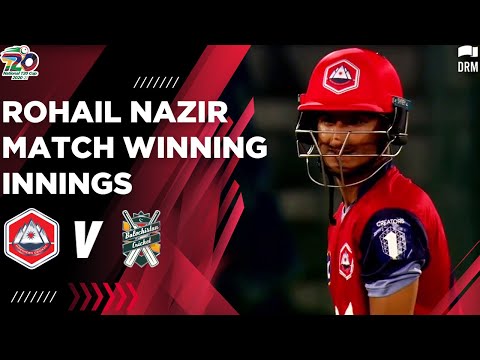 Naseem Shah
Right-arm fast bowler Naseem Shah had made an instant impact for Pakistan cricket. He was born as Naseem Abbas Shah in Lower Dir, Khyber Pakhtunkhwa, Pakistan on February 15, 2003.
Naseem became the ninth-youngest player to make his Test debut against Australia at Brisbane on November 21, 2019.
He then became the second-youngest pacer to claim five wickets in an innings. His 5-31 versus Sri Lanka saw The Islanders lose by 263 runs at Karachi on December 23, 2019.
His biggest moment, however, came when he became the young international player to take a hat-trick in a Test. This took place at Rawalpindi Cricket Stadium on February 9, 2020.
During The Tigers second innings, Naseem claimed wickets on three successive deliveries.
His first victim was Najmul Hossain Shantu (38). He was clearly out lbw, following a successful review by the Pakistan cricket team.
Tajiul Islam (0) was next to go lbw, on a ball, which was very straight and full. Finally, Mahmudullah (0) was caught by Harris Sohail at slip to a full wide outswing delivery by Naseem.
Pakistan went onto register a comfortable win by an innings and fourty-four runs.
Naseem who picked up 4-26 in the second innings, was declared man of the match. At the post-match ceremony, a delighted Naseem hoped to continue his rich form going forward:
"Picking up a hat-trick in front of your home crowd is special. They added to the support and festivities."
"It was great fun. I only hope I will be able to live up to the expectation of fans and team-mates."
Watch Naseem Shah achieving a hat-trick against Bangladesh here: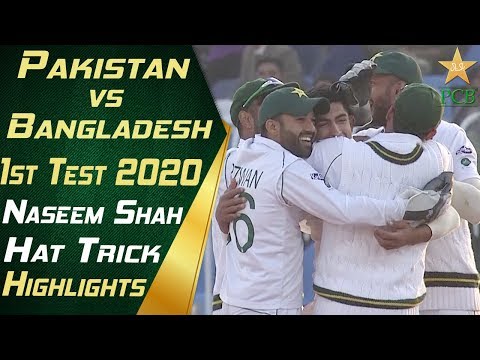 England all-rounder Moeen Ali also believes that Naseem has all the ingredients to become the best.
With cricket returning to Pakistan, there will be many more future stars coming into the mix. It will be interesting to see