"you can appreciate the beats and the rhythm."
Pakistani pop singers enjoy widespread popularity around the world. They have not only contributed to the pop genre in Pakistan but have popularised it in South Asia.
The pop music genre has a huge following in Pakistan. The pop industry of Pakistan was at its peak from the late 1980s till the mid-2000s.
Alamgir was considered as one of the earliest pioneers of this genre, leading to a pop revolution in the country.
The likes of Muhammad Ali Sheikhi, Nazia Hassan, Zoheb Hassan and Junaid Jamshed also made a big pop impact.
Despite the emergence of other genres such as rock, pop music continues to sway the masses in the country.
Here is a list of 20 Top Pakistani pop singers, along with highlighting their work and achievements:
Alamgir
Alamgir and Pakistani pop music are synonymous with each other. He takes a lot of credit for Urdu pop music remaining such a popular genre in Pakistan.
He was born on August 11, 1955, in Dhaka, East Pakistan, which is now the capital of Bangladesh.
The musical journey of Alamgir dates back to the early seventies. It began when he was a small-time singer at the Globe Hotel Café in Karachi.
Someone from the audience spotted his talent there and recommended him to audition for a show on Pakistan Television Corporation (PTV).
Despite a successful audition, the host went for someone else. However, after impressing famous music producer Sohail Rana, Alamgir got to perform on his children's programme, Hum Hi Hum.
He then went onto to host he PTV pop music show, Sunday Ke Sunday, along with performing the classic song 'Albela Rahi'
He became a popular name in Pakistan in just a short amount of time.
'Dekha Na Tha,' 'Dekh Tera Kia Rang Kar Dia Hai' and 'Keh Dena' are among his most prominent works. He continues to be an inspiration for many pop musicians in the country.
Watch 'Dekha Na Tha' here: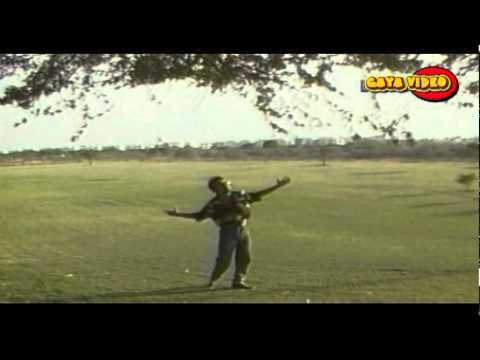 Muhammad Ali Sheikhi
Emerging in the seventies, Mohammed Ali Shekhi along with Alamgir popularised pop music in Pakistan.
Familiar as the 'King of Pop,' he was born on July 9, 1957, in Iran. His entry to the Pakistan market came after Sohail Rana discovered him in a PTV show.
Rana wanted him to sing a song for the show Naghma Zaar. He sang the track 'Sambhal, Sambhal Kar Chalna Hai,' which proved to be a success.
Later on, upon invitation from apprentice producer Ghaznafar Ali, Sheikhi sang the song 'Pyar Kiya Maine Dil De Diya' on the Tara Ghansham show. The song became an instant hit during that time.
Sheikhi continued to perform songs in different shows on PTV, of which many became popular with audiences.
Despite acting as well, he felt closer to singing. He tells dawn:
"Singing for me is like the 'truth' as you are representing yourself in it, but in acting, you are presenting another character which is not yourself."
His famous songs include 'Tu Akela Mein Akela,' 'Yeh Pehli, Pehli Baarish'and 'Mein Bhi Pakistan Hoon.'
Watch 'Mein Bhi Pakistan Hoon' here:
Hassan Jahangir
Hassan Jahangir is a popular Pakistani pop singer whose songs became famous in the subcontinent and around the world.
Jahangir was born on July 1, 1962, in Karachi. His debut song 'Imran Khan is a Superman' came out in 1982. His song 'Hawa Hawa' made him a pop icon, not just in Pakistan, but also across India.
Attributing the song 'Hawa Hawa' to its magical beats, Hassan says:
"The beats are extremely catchy and would appeal to people from diverse cultures and musical traditions. Even when you can't understand the language, you can appreciate the beats and the rhythm."
Singer Gourov Roshin did a cover of the song for the Bollywood film Mubarakan (2017). Jahangir also made his Coke Studio debut in Season 11, with this popular song alongside popular Pashto singer, Gul Panra.
Earlier in 1990, there was revamp version of the song with fresh lyrics in the film Aag Ka Gola, featuring Sunny Deol.
Other popular songs of his include 'Hato Bachon' and 'Shaadi Na Karna Yaaron. His track 'Shawan Ke Nakhra Gori Da' was very popular at weddings in the eighties.
Watch 'Hawa Hawa' here:
Junaid Jamshed
From Vital Signs to singing solo, Junaid Jamshed of 'Dil Dil Pakistan' fame was a pop singer of the highest pedigree.
He was born on September 3, 1964, in Karachi. During the late eighties till the mid-nineties, he was the lead vocalist of the famous Pakistani pop band Vital Signs.
Whilst still part of Vital Signs, he released his solo debut album in 1994. It was titled Junaid of Vital Signs.
His second album, Uss Raah Paar came out in 1999 after his departure from Vital Signs.
It was a critically and commercially successful album. 'Uss Raah Par', Aakhon Ko Aankhon Ne' and 'Naah Tu Ayegi' were among some of the popular songs from that album.
The third solo album The Best of Junaid Jamshed came out in 2000, receiving a mixed reaction.
His final solo album Dil Ki Baat came out in 2002.
The makers of Zindagi Gulzar Hai (Hum TV: 2012-2013) took the song 'Tum Kehti' from the album for their drama serial.
Jamshed sadly left this world on December 7,  2016, following a tragic aeroplane crash near Havelian in the Khyber Pakhtunkhwa province of Pakistan.
Watch 'Na Tu Ayegi' here:
Nazia Hassan
Nazia Hassan and her brother Zoheb were also two Pakistani pop music icons. She was born on April 3, 1965, in the 'City of Lights,' Karachi.
The brother-sister singing duo came out with several famous albums during the eighties.
At the age of fifteen, with the help of Bollywood actor-director Feroz Khan and music composer Biddu, she sang the super hit number 'Aap Jaisa Koi' (1980) for the film Qurbani (1980).
With the track becoming so popular, Nazia won the 1981 Filmfare Award for 'Best Female Playback Singer'.
Nazia then did several songs for her debut album Disco Deewane (1981) including the title track.
It was a critically and commercially successful album in South Asia and other markets. Billboard Magazine described it as one of the fastest selling albums in India that year.
Her second album Star/Boom Boom (1982), was also a massive success. The soundtrack of the album became part of the Bollywood film Star (1982), starring Kumar Gaurav.
Success continued for Nazia with the release of her third album Young Tarang in 1983. Selling over forty million copies globally, it had famous songs such as 'Aag' and 'Dum Dum Deede.'
Nazia released her fourth album Hotline (1987) garnering similar success as the previous albums. Unfortunately for Nazia, her career was cut short as she died in London on August 13, 2000, of lung cancer.
Regarding her legacy, ARY News noted:
"Late Nazia Hassan is the first Pakistani diva and female singing sensation of the country.
"Pakistani music is full of legendary female singers but Nazia Hassan is the only one who is considered the pioneer of Asian Pop Music worldwide."
Watch 'Disco Deewane' here: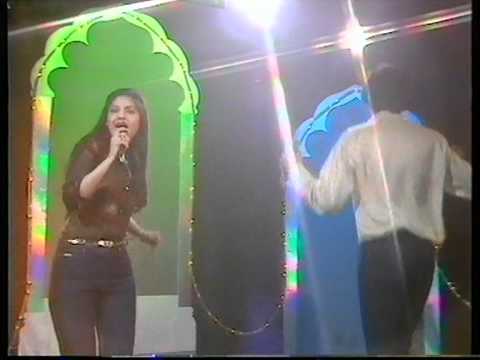 Zoheb Hassan
Zoheb is famous for singing with his sister Nazia Hassan. He also had a successful solo music career as well.
He was born on November 18, 1966, in Karachi. Besides, Karachi, Zoheb and his sister spent a lot of their childhood in London.
His phenomenal duets with Nazia include 'Aao Na' (Disco Deewane: 1981), 'Teray Qadmon Ko' (Disco Deewane: 1981), 'Dosti' (Young Tarang: 1983) and 'Telephone Pyar' (Hotline: 1987).
Zoheb also sang 'Khoobsoorat' from the album Hotline (1987) and 'Ooe Ooe Chori Chori Bate Ho' for the Bollywood film, Star (1982)
In 2014, Zoheb appeared in Coke Studio Season 7, singing the songs 'Chehra' and 'Jaana.' The latter was a duet with Pakistani musician Zoe Viccaji.
In 2017, he released his album Signature under the record label EMI Pakistan.
'Always on My Mind,' 'Sansein Meri' and 'Silsilay' are the singles from Signature. Regarding the album, Zoheb states:
"Signature actually contains the last track that Nazia Hassan sung."
"Unfortunately, she fell ill and plans for an album were put on hold. The album revolves around my experiences and all that I and my family have experienced over the last 10 years or so."
Watch 'Chehra' here: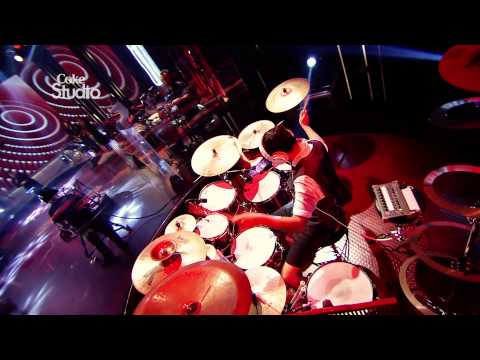 Sajjad Ali
Although a popular name in semi-classical music, Sajjad Ali is also prominent for his contributions to pop music as well.
Ali was born on August 24, 1966, in Karachi. In 1979, he released his debut album Master Sajjad Sings Memorable Classics.
Ali had appeared on many television shows for PTV, displaying his vocal capabilities. His second album Goldies Not Oldies was released in 1987.
The nineties saw Ali releasing a wave of new albums including Love Letter (1990), Babia 93 (1993), Chief Saab (1995) and Sohni Lag Di (1999).
In a similar fashion, he released further albums into the new millennium. These include Cinderella (2003), Teri Yaad (2004), Chal Rein De (2006) and Chahar Balish (2008).
Popular songs of Ali include 'Babia' (1993), 'Sohni Lag Di' (1999) 'Cinderella' (2003) and 'Teri Yaad' (2000).
Ali has performed at different venues worldwide. He has also appeared in shows like Coke Studio (Season 2: 2008) and was a guest judge on Pakistan Idol (2013-2014).
Watch 'Sohni Lag Di' here:
Ali Haider
Ali Haider is a Pakistani pop singer who began his career in the late eighties. He was born in Karachi on September 22, 1967.
He released his debut album Jane Jane Sun Sun in 1988. Haider went on to release several more albums into the new millennium.
Most of his albums came out under EMI Pakistan as he was one of the most popular artists with the label. Saregama and Mystic Records are other labels that he was fortunate to work with.
Haider is famous for his songs 'Purani Jeans' (Qarar Vol. 2: 1993), Zaalim Nazron Se' (Jania: 1996) and 'Chand Sa Mukhda' (1999)
Haider quit music in 2009, following the death of his son.
He made a comeback in 2013 with the release of his album Bachpan Ki Badami Yaadeein.
His pop-rock album Koi Milta Hi Nahi came out in March 2019. The album has eight tracks in total including the namesake title song.
Watch 'Zaalim Nazron Se' here: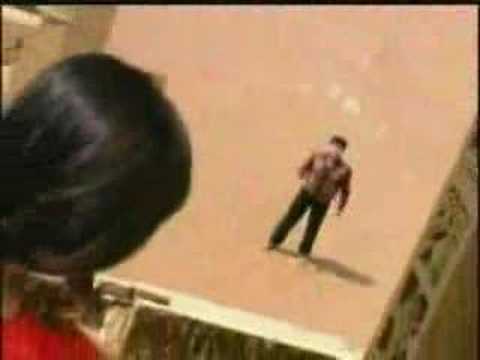 Abrar Ul Haq
Abrar Ul Haq is a successful Pakistani singer who was born in Faisalabad on July 21, 1969. His pop songs have a nice fusion with bhangra.
Prior to launching a career in music, he was a Geography teacher at Lahore's Aitchison College.
Haq's debut album Billo De Ghar (1996) did phenomenally well, selling over sixteen million copies across the globe. The namesake song from the album was on everyone's playlist.
His second album Majajani (1997) sold over six million copies.
Bayja Cycle Tay, his third album came out in 1999, selling over six and a half million copies.
This was followed by four other albums. These include Mein Gaddi Aap Chalawanga (2000), Assa Jaane Maalo Maal (2002),  Nacha Mai Uday Naal (2004) and Naara Saada Ishq Aye (2007).
In 2016, he released the sequel to his debut album titled Billo Returns Aithay Rakh.
Popular songs of Abrar include 'Sanu Tere Naal' (1999) and 'Preeto' (2002).
Abrar Ul Haq is also the founder and chairman of Sahara for Life Trust. This is a non-profit organisation in Pakistan. It aims to promote healthcare and education in remote areas of Pakistan.
Watch 'Billo De Ghar' here: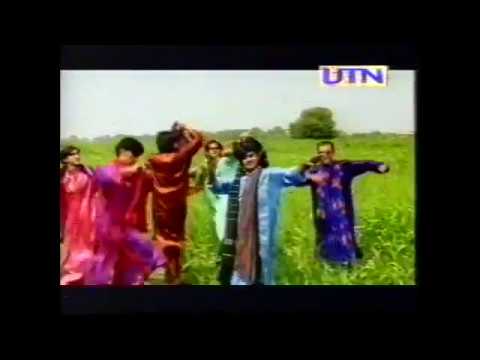 Jawad Ahmad
Jawad Ahmad is a well-known face in the Pakistani pop music industry. He was born on September 29, 1970, in Lahore.
Ahmed started his music career with the popular Pakistani pop band The Jupiters. After the break up of the band, he established a solo music career. His primary genres include pop and bhangra.
His debut solo album Bol Tujhe Kya Chahiye was released in 2000.
This was followed by four other albums Ucchayan Majajan Aali (2002), Jind Jaan Sohniye (2003) and Love, Life, Revolution (2013).
Ahmad's popular songs include 'Bin Tere Kya' (2000), 'Mehndi' (2007) and 'Dosti' (2001).
The song 'Bin Tere Kya' also features in the Bollywood film Woh Lamhe (2006).
His fast numbers are commonly played at weddings in Pakistan.
He also did the music for Pakistani films Moosa Khan (2001) and Virsa (2010). The latter was a joint film venture between India and Pakistan.
Ahmad is the recipient of several awards including the prestigious Tamgha-e-Imtiaaz (Award of Excellence) in 2007.
Watch Ucchayan Majajan Aali here: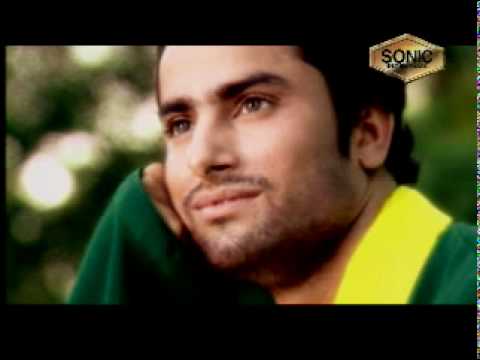 Hadiqa Kiani
Hadiqa Kiani is amongst the most famous faces of Pakistani pop music. Kiani was born in Rawalpindi on August 11, 1970.
She received music education at an early age. Kiani was a participant in Rang Barangi Duniya, a music show that aired weekly on PTV.
In the nineties, she was the host of the music programme Angan Angan Taaray. She had sung many songs during the show.
Kiani was also a Video Jockey (VJ) for the show Music Junction. The show used to air on the now-defunct television channel Network Television Marketing (NTM).
In 1995, she received the NTM Viewers Choice Award for 'Best Female Singer.' The same year, she released her debut album titled Raaz.
In 1998, she recorded the song "Intehai Shauq" for the 1999 ICC Cricket World Cup.
Kiani released her second album Roshni in 1998. This is her most successful album. The single 'Dupatta' from the album is amongst the best Pakistani pop songs of all time.
'Tuk Tuk' (Aasmaan: 2009) is another famous song of hers.
Hadiq Kiani has appeared on the popular Coke Studio (Season 5: 2019. She was a judge on the first season of Pakistan Idol (2013-2014).
Watch 'Dupatta' here: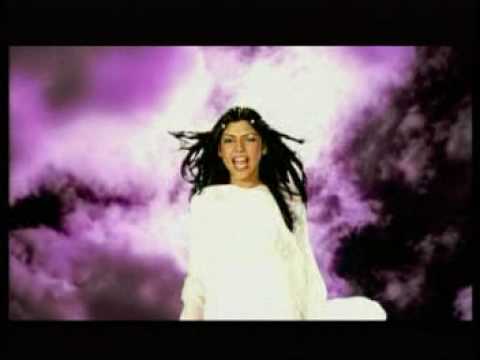 Faakhir Mehmood
Faakhir Mehmood is a well known Pakistani pop singer and music composer. He was born in Karachi on April 20, 1973.
Faakhir was a member of the famous nineties band Awaz. After the band split up, he released his debut album Aatish in 2002.
His other three albums include Sub Tun Sohniye (2003), Faakhir Mantra (2005) and Jee Chahay (2011).
Popular songs of Mehmood include 'Dil Ruba' (Aatish), 'Sub Tu Soniye' (Sub Toh Sohniye) and 'Mahi Ve' (Faakhir Mantra).
Under different categories, Faakhir has been recognised at the Lux Style Awards (2010) and Hum Awards (2013).
Performing at different venues worldwide, Mehmood is a versatile artist, singing in Urdu, Pashto and Punjabi. When asked about defining music, Faakhir expresses:
"I think music cannot be explained or defined. Even if you write a whole book on it, with so many theories, and it doesn't attract, it goes wasted.
"Good music can always be felt and listened to."
"So I would say that 'Music cannot be explained or defined. It must be heard and felt'."
Faakhir has performed on the Season 9 of Coke Studio in 2016.
Faakhir also produced the revamped version of 'Afreen Afreen' in Coke Studio by Rahat Fateh Ali Khan and Momina Mustehsan. It proved to be quite popular with the masses.
Watch 'Sub Tu Soniye' here: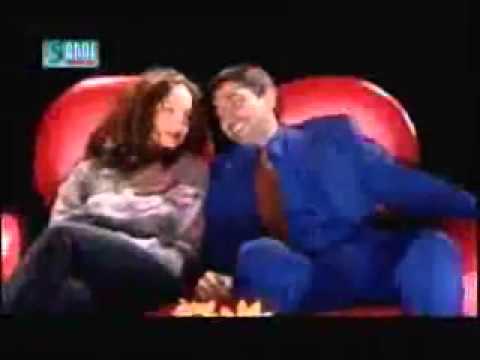 Haroon Rashid
Haroon Rashid has been a big name in the Pakistani pop music genre since the nineties. He was born as Aaron Haroon Rashid on May 11, 1973, in London to a Pakistani father and New Zealand mother.
Haroon started his music career with the pop trio band Awaz, including musicians Faakhir Mehmood and Asad Ahmed.
Following his departure from the band, he went solo. He released his debut album Haroon Ki Awaz in 2000, which was highly successful.
His second album Lagan was released in 2003, marking similar success. His third album Haroon Ka Nasha came two years later in 2007.
Popular songs of Haroon include 'Mahbooba' (2002) and 'Dil Se' (2002) and 'Jiya Jaye'(2007).
He was a judge on the show, Pakistan Music Stars (2011). He is also the founder of Taazi, Pakistan's first music streaming platform, aiming to combat piracy.
Watch 'Mahbooba' here:

Fariha Pervez
Fariha Pervez is a famous Pakistani pop singer who was born on February 2, 1974. in Lahore. Besides pop, she has a history of singing in many other genres.
Fariha made the transition from acting to singing in the mid-nineties. Her debut album Nice and Naughty.  came out in 1996. Subsequently, she has released over five albums
Fariha has signed with many popular labels during her career including Lips Music, Sadaf Stereo and Sonic.
Fariha has appeared in many television shows displaying her vocal talents. She has collected many trophies at various ceremonies including the Indus Music Awards and MTV Pakistan Awards.
'Patangbaaz Sajna' (1996), a song about Basant (kit festival) in Pakistan is her most popular single. '
'Thora Thora Pyar' is another famous song of hers.
Fariha has made many appearances in the famous Coke Studio, singing hit songs. She was also a judge on the  music show Pakistan Music Stars (2011).
Watch 'Patangbaaz Sajna' here: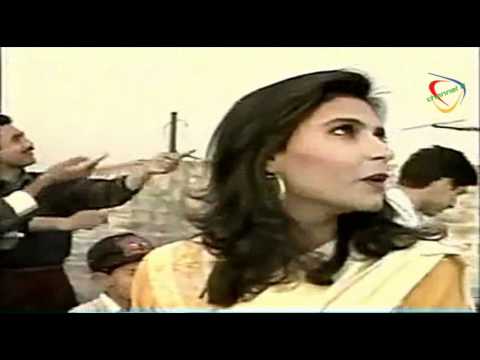 Rahim Shah
Famous for singing pop with a mix of folk, Rahim Shah was born on December 12, 1975, in Karachi. His family belongs from Swat in the Khyber Pakhtunkhwa province of Pakistan.
Shah released his debut album Ghum in 1999 which became widely popular in the subcontinent.
Sadma Bewafa Ka (2000), Saba Ru (2001), Laila (2002) are some of his other albums.
His catchy number 'Kabhi Payal Baje' is from the album Saba Ru.
Shah sang for the Pakistani film Yeh Dil Apka Hua (2002)' with the song 'Pehle Tou Kabhi Gham Tha.' His Punjabi album Channa became an instant hit. Likewise, Peera, his first Pashto album was also a big success.
His Pashto single "Mama Day" (2010) with Shahsawar is really popular at Pakistani weddings.
Shah has also appeared as a guest judge in the first season of Pakistan Idol (2013-2014).
Watch 'Kabhi Payal Baje' here: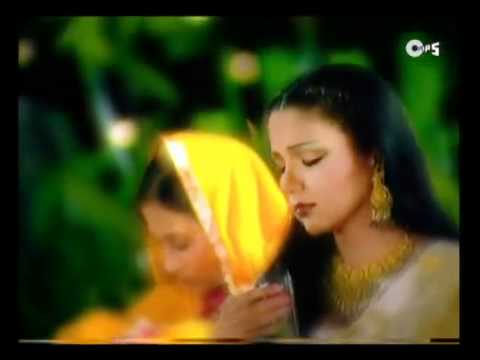 Ahmed Jahanzeb
Ahmed Jahanzeb is a renowned Pakistani singer who can sing both pop and classical. Jahanzeb was born in Karachi on May 20, 1978.
His music career began at a really young age, training under Ustad Rais Khan.
He released his debut album Wonder Boy in 1987. After taking a break from the music scene during the nineties, he returned in 2000.
He released further albums including Parastish (2003), Daira (2004) and Laut Aao (2008).
Jahanzeb's most popular songs include 'Aap Ki Yaad' (Parastish), 'Kaho Ek Din' (Parastish) and 'Tu Jo Nahin' (Parastish).
Jahanzeb was a familiar face on Indus Music since its inception. It was Pakistan's first music channel. He also appeared as a guest judge on Pakistan Sangeet Icon (2009) which aired on MTV Pakistan.
He made his Coke Studio debut in 2016 (Season 9) with the song 'Khaki Banda' featuring rock singer Umair Jaswal.
Watch 'Khaki Banda' here: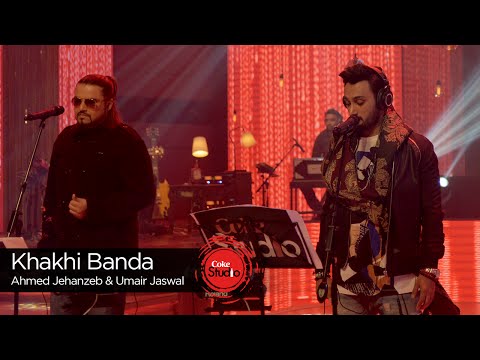 Shehzad Roy
Shehzad Roy who is a popular name in Pakistani pop music began his career during the nineties. He was born on February 19, 1979, in Karachi.
In 1995, he released his debut album Zindagi. Two years later, Roy released his second album Darshan (1997).
His third album 'Teri Soorat' came out in 1999. The namesake song from the album became a super hit.
Subsequent albums of his include Rab Janey (2002), Buri Baat Hay (2006) and Qismat Apnay Hath Mei (2008).
In 2010, he ventured into Bollywood when he sang the song 'Bullshit' for the film Khatta Meetha. Roy has performed with several acts such as Guns N' Roses and Abida Parveen.
He has also performed the songs 'Balley Balley' and 'Lo Phir Se Milay' for the 2017 and 2018 editions of the Pakistan Super League (PSL) respectively.
Roy is the recipient of many accolades including PTV Awards, Indus Music Awards, MTV Music Awards and Lux Style Awards.
His popular songs include 'Kangna' (2000), 'Laga Reh' (Qismat Apnay Hath Mei: 2008) and 'Tera Mukhra Haseen' (Rab Janey: 2002).
Earlier his collaboration with Sukhbir for the song 'Jinna Kar Loge Pyar' (2005) was very popular.
Watch 'Jinna Kar Loge Pyar' here:
Atif Aslam
Atif Aslam is a global music icon, with fans all around the world. He was born as Muhammad Atif Aslam on March 12, 1983, in Wazirabad, Punjab, Pakistan.
His career dates back to the early 2000s. He was a member of the band Jal with Goher Mumtaz and Farhan Saeed.
Due to certain differences, Aslam left the band and pursued a solo career.
His debut solo album Jal Pari was released in 2004 to critical and commercial success. It included hit songs 'Bheegi Yaadein', 'Ehsass' and 'Jal Pari.'
His song 'Woh Lamhe' was featured in the Bollywood film Zeher (2005), marking his entry into Bollywood.
He released two more successful albums, Doorie (2006) and Meri Kahani (2008). Atif has sung for many Pakistani and Bollywood films.
He has won several awards including Tamgha-e-Imtiaz, the fourth highest civilian award in Pakistan.
Atif was a judge in the second season of Pepsi Battle of the Bands (2003).
Atif has also appeared on the popular Coke Studio (2008-) and was a mentor on the Indo-Pak music show Sur Kshetra (2012).
Watch 'Woh Lamhe' here: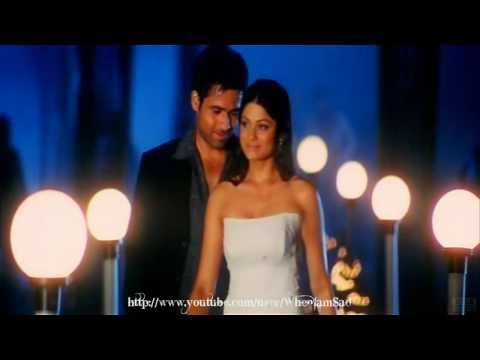 Farhan Saeed
Singer-songwriter Farhan Saeed is a well-known name in Pakistan. Farhan was born in Lahore on September 14, 1984.
Farhan is a former member of the popular pop-rock band Jal from 2003-2011. Since then he has had a successful solo career.
He released his debut solo Urdu single 'Khwahishein' in 2011. His popular songs 'Pi Jaun' (2012) and 'Roiyan Roiyan' (2014) followed suit.
The latter won both a Lux Style and Hum Award in 2015.
Saeed has had many other hit singles including 'Sajna' (2015), 'Saathiya' (2015) and 'Dil Hua Panchi' (2018).
He married Pakistani Video Jockey (VJ) and actress Urwa Hocane in 2016.
In 2018 he made his directorial debut. He directed the music video of the song 'O Jaana' (2018) by Hamza Malik and Rahat Fateh Ali Khan.
Watch 'Saathiya' here: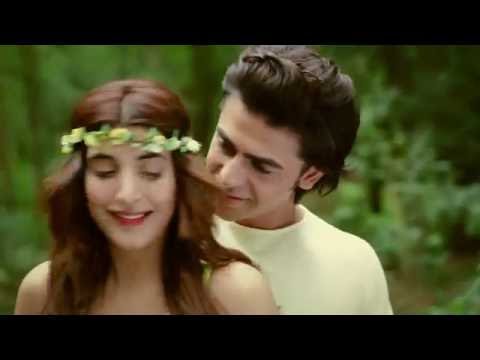 Asim Azhar
Dubbed as Pakistan's Justin Bieber, Asim Azhar is a pop sensation in the country. Asim was born into a showbiz family on October 29, 1996, in Karachi.
His music career started in 2013. He released two Urdu remixes of popular English songs 'Whistle' (Flo Rida: 2011) and 'The A-Team' (Ed Sheeran: 2011).
Asim went on to release a couple of original singles including 'Maahi Aaja (2014), 'Sunlay' (2014) and 'Soniye' (2014).
He made his Coke Studio debut in 2015 (Season 8) and is a familiar face on the show. His song 'Tera Woh Pyar' for Coke Studio 9 in 2016 with Momin Mustehsan became viral on social media.
His soulful song 'Jo Tu Na Mila' (2018) was praised by many Bollywood celebrities including Karan Johar and Shah Rukh Khan.
Watch 'Tera Woh Pyar' here: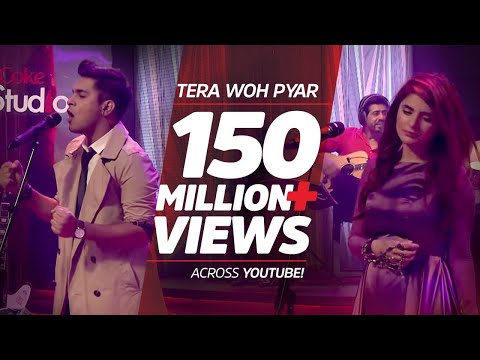 The Pakistani pop genre has come a long way, dictating the music scene in the country and providing a great platform to old and new artists.
The achievements of the aforementioned Pakistani pop singers have been appreciated worldwide, with some of their work feeling timeless.
Hopefully, young aspiring singers can take the pop mantle forward for many decades to come.