"Hum Toh Hai Deewane Multan Ke."
Pakistani film and television director, producer and lyricist Shoaib Mansoor is famous for collaborating with several top artists and writing their popular songs.
On some of the songs, Shoaib is the sole writer. Whereas there are other tracks, where Shoaib has co-written or contributed.
The tracks have come out as singles, as part of albums or featured in films. Shoaib was very instrumental with the pop band Vital Signs.
Shoaib was also a mentor to the legend Junaid Jamshed throughout his musical journey. Together, both of them have some really classic hits.
Shoaib is the co-writer and composer for the successful melody 'Dil Dil Pakistan.' The song was an instant success, giving Vital Signs recognition in Pakistan and throughout the globe.
Reviving Pakistani Cinema, songs by Shoaib also feature in his super hit films. These include Khuda Ke Liye (2007), Bol (2011) and Verna (2017). 
The versatile writings of his convey a powerful message. He encourages youth to progress, break any stereotypical boundaries and believe in themselves.
With his songs, he never fails to amaze us.
From romantic anthems to beautiful patriotic compositions, DESIblitz presents 10 unforgettable songs of Shoaib Mansoor:
'Dil Dil Pakistan' (1987) – Vital Signs 1
'Dil Dil Pakistan' is without a shadow of a doubt the unofficial pop national anthem of Pakistan. Lead vocalist of the band Vital Signs Junaid Jamshed sang the song.
Shoaib Mansoor is the composer and co-writer of the song, along with Nisar Nasik. The track instantly became a hit in Pakistan.
This song was the first taste of real success for the band. It was also the start of the songwriting and composing career for Shoaib.
In 2003, 'Dil Dil Pakistan' came third amongst the top 10 "most popular" songs by BBC. People from over 155 countries voted in the poll.
The four-minute video of this track shows all the band members looking very young.
Watch 'Dil Dil Pakistan' here: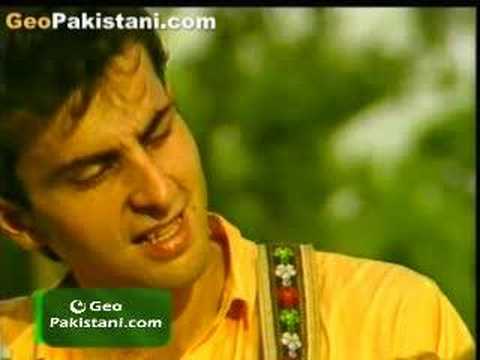 'Gori Rang Ka Zamana' (1987) – Vital Signs 1
The track 'Gori Rang Ka Zamana' was a major hit by Shoaib Mansoor. There are plenty of covers of this song on the internet but nothing beats the original soundtrack.
The catchy tune and funky lyrics make it a superb commercial song.
The band sang this song at a BBC Live concert in front of a full house, creating a euphoria. As it is a catchy dance number, the band would often perform it at shows around the world.
The song was also very popular at weddings, with young men and women dancing to it.
Watch Vital Signs perform 'Gori Rang Ka Zamana' here: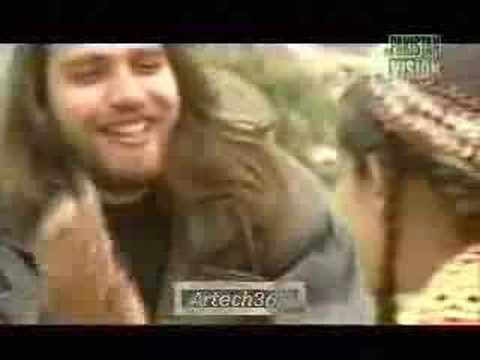 'Sanwali Saloni' (1991) – Vital Signs 2
The song 'Sanwali Saloni'  is the heart of their second album Vital Signs 2. The song and album were popular around the globe.
Releasing in 1991, Shoaib Mansoor is the writer and composer for the whole album. The lyrics for this song are catchy yet classy, which is very rare.
'Sanwali Saloni' was written to compliment the general skin tone of Asian women, especially those with a darkish shade. This was to break the stereotypical view amongst some people.
The song has thas many catchy lines but one stands out more:
"Hum Toh Hai Deewane Multan Ke."
People from sub-continent fell in love with the song as it became one of the most popular pop songs of its time.
Watch 'Sanwali Saloni' here: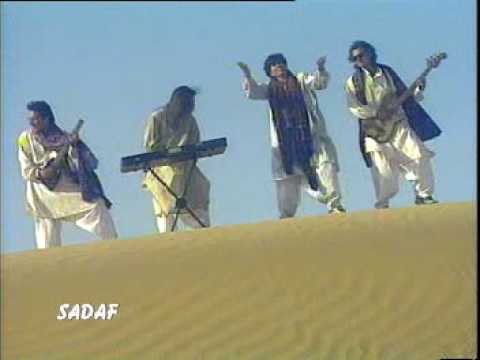 'Aitebar' (1993) – Aitebar
Despite releasing in 1993, Aitebar remains one of the most warming songs ever with its mild tunes. This is the sixth track from their album Aitebar.
The heart-melting voice of Junaid Jamshed and soulful lyrics by Shoaib Mansoor makes it the perfect song.
With a duration over four minutes, 'Aitebar' takes you through a melodious journey. With so many artists producing versions of 'Aitebar,' this speaks volumes about the song.
Some of them include Atif Aslam, Aima Baig, Bilal Khan and Abdullah Qureshi. The song has hundreds of versions, remixes, covers on SoundCloud, YouTube and other platforms.
The song was recorded at the Pyramid Studios, Rawalpindi, Pakistan between 1992-1993.
Watch 'Aitebar' here:
'Na Tu Aayegi' (1999) – Us Rah Par
If masterpieces of pop songs are collected from around the world, this chic and crisp lyrical music composition will make any list.
"Na Tu Aayegi' is a great collaboration between Junaid Jamshed and Shoaib Mansoor. It is a soothing composition and revolves around the memories of a beloved.
This song will surely take you down a swing of emotions and is a treat for all those heartbroken people out there.
The track, which is over five minutes long has a very dashing looking Junaid Jamshed in it.
The beautiful lyrics by Shoaib, sum up the song:
"Na Tu Aayegi, Na Hi Chian Aaye Ga, Meray Aangan Ki Hari Belon Ka Patta Patta Bhi Sookhta Jaye Ga."
Watch 'Na Tu Aayegi' here: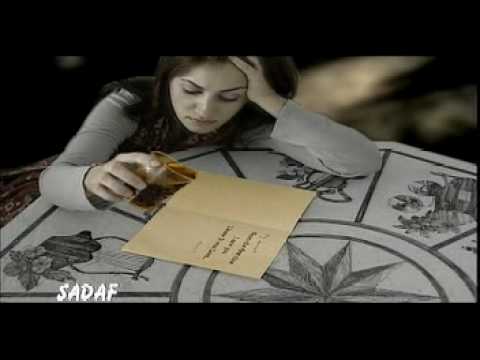 'Us Rah Par' (1999) – Us Rah Par
Starting with a piece of rhythmic music, the song 'Us Rah Par' from the namesake album is yet another delightful collaboration between Shoaib Mansoor and Junaid Jamshed.
It became famous because of its unique and meaningful lyrics, instilling a sense of realisation and solving the inner enigma.
The song is more of a motivational message for the youth and is different from mainstream pop songs.
In 2018, Coke Studio gave a tribute to Junaid Jamshed, where many renowned singers including Ali Zafar, Ali Hamza and Strings sang a cover version to this song.
It definitely brought a roller coaster of memories for Junaid Jamshed and Shoaib Mansoor fans. It was a major hit under the Coke Studio Production.
The cover itself hit around 5 million views on YouTube. The original also did extremely well, when it released.
Watch 'Us Rah Par' here:
'Bas Ishq Mohabbat Apna Pan' – Supreme Ishq Anarkali' (2010)
This is a fantastic track by Shoaib Mansoor. He was the director, composer and lyricist of the song.
Shabnam Majeed and Jawaid Ali Khan have given their beautiful vocals to this song. The video of the song lasting over seven minutes has a very Mughal and more specifically Anarkali theme to it.
Veteran actor Rasheed Naz and supermodel-actress Iman Ali feature in the track. The song also has a story to it with a narrator.
Fans of the song eagerly await to watch it on Pakistan Television Corporation (PTV) and other private channels.
"Zindagi Hathon Se Ja Rahi Hai, Sham Se Pehle Raat Arahi Hai" are popular lines amongst fans from the song.
Watch 'Bas Ishq Mohabbat Apna Pan' here:
'Humaray Hain' (2007) – Khuda Ke Liye
'Hamaray Hain' from Khuda Ke Liye (2007) hits all right chords of the heart, giving a sense of hope and motivation to all.
Shoaib Mansoor beautifully shapes this song through his lyrics and direction. This song will lift you up a level, convincing yourself that good days and better things are to come.
The song conveys a positive message with the melodious voice of Ahmed Jahanzeb and Shuja Haider's soulful notes.
The excellent music by Shuja uses the guitar to good effect.
To make it visually more appealing, the song features Pakistani heartthrob Fawad Khan and superstar actor Shaan. Shuja and Ahmed also appear in the video, which is more than three minutes long.
Watch 'Hamaray Hain' here: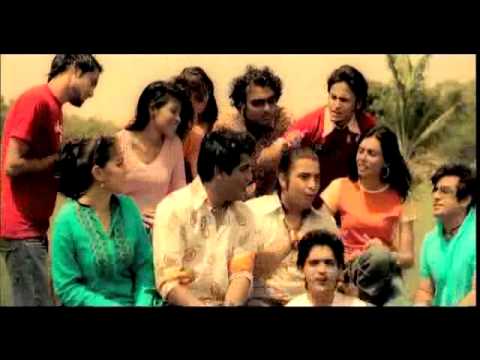 'Dil Janiya' (2011) – Bol
The song 'Dil Janiya' written and composed by Shoaib Mansoor is from his second film named Bol (2011).
The song has a slight Punjabi touch to it. The sweet voice of Hadiqa Kiyani is a treat to listen.
The track gives traditional vibes, along with lyrics, which once can romanticise over. Going by the video, it seems the song was shot in some historic place or monument.
'Dil Janiya' is also a good dance number as seen in the video to the track. Hania Chima appears in the video, along with other actors from the film.
Watch 'Dil Janiya' here:
'Sambhal Sambhal Kay' (2017) – Verna
If there is a title for love anthem, then 'Sambhal Sambhal gets it. Releasing in 2017, the song features actors Haroon Shahid and Mahira Khan in a very picturesque setting.
The lyrics and composition by the showman himself Shoaib Mansoor are very authentic.
The euphonious voice of Haroon Shahid and the musical notes by Zeb Bangash's work their magic with the lyrics.
The lyrics, "Aur Abhi To Hain Yeh Silsile, Pyaar Ke Huwe Shuru," will get everyone's heart melting.
The song certainly brings together a new swing of emotions that many of us crave for. The track was appreciated by fans from all over the globe.
Watch 'Sambhal Sambhal Kay' here: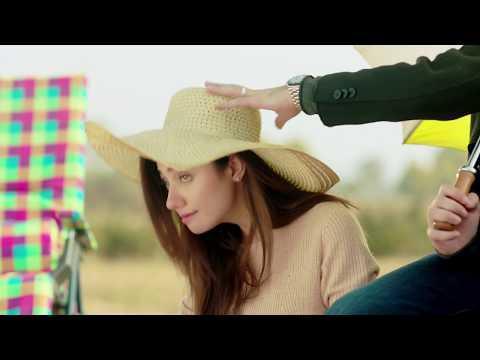 Shoaib Mansoor virtually wrote all the songs for the Vital Signs albums, along with composing, directing and producing them.
He introduced modern music in Pakistan for the first time back in the 80s and made Vital Signs the most popular music band of their time.
We can safely say that the Vital Signs along with Shoaib Mansoor's lyrics and compositions made history together.
Even during contemporary times, there are plenty of covers of Shoaib Mansoor songs on YouTube and the number keeps increasing.
Whilst the frequency of songs written by Shoaib Mansoor has reduced, fans no doubt will want to hear more beautiful and iconically written songs from the showman himself.