"I had to dance on an uneven slope."
Bollywood beauty Hema Malini is known for popular Bollywood dances, along with her acting excellence. The actress has trained in classical and film dance.
Hema was born in Jeeyapuram, Tiruchirappalli district, Madras, India on October 16, 1948. She was the third child of VSR Chakravarti VSR and his film producer wife, Jaya Lakshmi Chakravarti.
She belongs to a Tamil Iyenger family that comes from South India.
Featuring in over 150 films, Hema is famous in the industry as the Dream Girl, also the name of her 1977 film.
But it was not just her acting that people appreciated. She entertained her fans with some fine Bollywood dances over several decades.
In most popular dance numbers,  her husband and actor Dharmendra was a star feature alongside her.
We take a look back at 12 of the best Bollywood dances, starring Hema Malini.
Tum Haseen Main Jawan – Title Track (1970)
The title track 'Tum Haseen Mai Jawan' is an entertaining acrobatic dance number, featuring Hema Malini.
Hema wearing a shiny dress with a blue wig, dances in typical western style with lead actor Dharmendra.
The fast number sees a lot of head, shoulder and hand movements from Hema. The song is very sizzling, with Hema having a modest sexy appeal with her dance moves.
There is an element of flamboyancy with her dance steps for this song.
Watch 'Tum Haseen Main Jawan' here: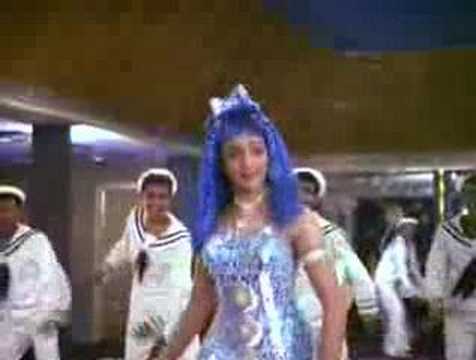 Tha Thai Taka Thai – Tere Mere Sapne (1971)
Hema Malini performs a spectacular dance to 'Tha Thai Taka Thai in' Tere Mere Sapne.
Hema demonstrates very precise hand and foot movements in this song. She does justice to the excellent choreography of the song. Praising her dance performance, a YouTube user comments:
"This is the best dance performance of Hema ji"
This certainly has to rank amongst her best classical dances of all time.
Watch 'Tha Thai Taka Thai' here: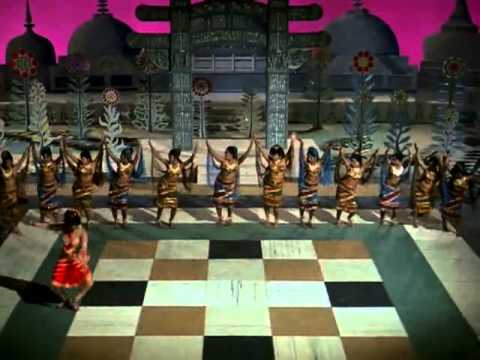 Rama Rama Ghazab Hui – Naya Zamana (1971)
'Rama Rama Ghazab Hui' from Naya Zamana is a song, which many will appreciate it for its dance by Hema. In the video, she imagines herself dancing to the tunes of this song in the rain.
She mixes Indian classical dance with a style of break dance.
Hema who is in love with Dharmendra in the film wants to express her deeper emotions. Hence. she dances out of joy.
The dream girl dancing in the rain is a delight to watch for the viewers.
Watch 'Rama Rama Ghazab Hui' here: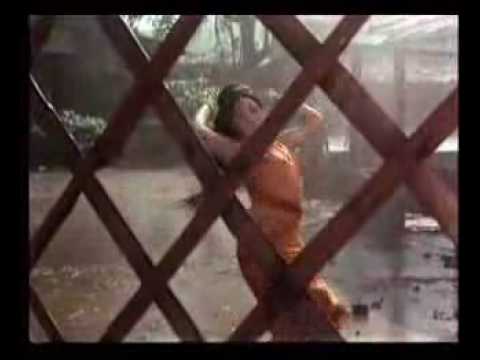 Meri Payaliya Geet Tere Gaye – Jugnu (1971)
Hema Malini who is the lead actress in Jugnu performs the stage dance to 'Meri Payalia Geet Tere Gaye' at a function where the main actor Dharmendra is the chief guest.
At the start of the song, a shadow appears of Hema as the dancer. Hema becomes visible when she comes forward.
Wearing a short saree, her anklets ring in the dance sequence.
She has three outfit changes for this dance number. Suresh Bhatt was the choreographer for this dance song.
Aa Sona Rupa Layo Re – Joshila (1973)
Hema Malini playing Shalini in the film Joshila performs to the dance sequence of  'Aa Sona Rupa Layo Re.'
Hema emerges at a function and begins to dance when the lights are switched on.
Her steps are fairly fast-paced, mixing traditional moves with African tribal dance.
Female dancers initiate the song, dancing slowly in the dark.
Watch 'Aa Sona Rupa Layo Re' here: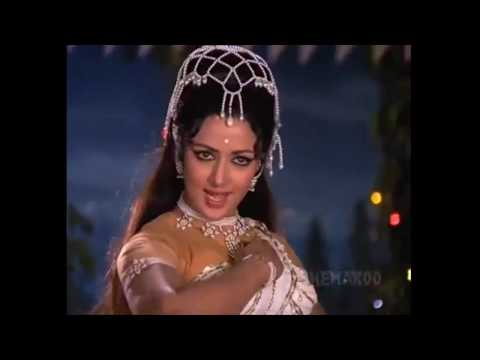 Haan Jab Tak Hai Jaan – Sholay (1975)
'Haan Jab Tak Hai Jaan' is a very iconic and inspirational dance number by Hema Malini from the blockbuster film Sholay.
She dances away to save her love interest Dharmendra in the song. In Hema Malini: The Authorised Biography (2007) she comments about the difficulty of the song:
"I had to dance on an uneven slope. My feet were bruised with corns and took weeks to heal."
"After every "take", I would run to wear my morjris and remove them a minute before the camera rolled."
Shooting in the extreme heat as per the wishes of director, Ramesh Sippy and walking painfully close to glass pieces from a bottle thrown by the henchmen of Gabbar Singh (late Amjad Khan) were big challenges for Hema.
Her facial expressions go well with the dance.
Nav Roop Se – Mrig Trishna (1975)
Hema Malini dances to the classical number 'Nav Roop Se' from Mrig Trishna.
According to Hema, visibly this is probably her best ever dance performance. In her biography, the actress mentions that she will always remember the shooting of this dance number:
"The lilting music was composed by the renowned Kathak teacher Shambu Sen and choreographed by the debutante Saroj Khan."
Hema recognises it as one of her greatest dance. She suggests that it should become part of the archives for studying classical choreography.
Her dance is very significant to performing arts. Her movements, expressions and pace are just right.
Watch 'Nav Roop Se' here:
Mera Naam Ballerina – Charas (1976)
'Mera Naam Ballerina' is a dance number from the film Charas. Suresh Bhatt-Surya Kumar are the choreography duos of this song.
This dance song has an Egyptian setting. Hema Malini donning a Cleopatra look comes out from the jaws of the Sphinx.
Walking down the stairs, Hema begins dancing, using hand movements, twisting and twirling away.
Hema does go back upstairs and change into an Arabian outfit. As Hema removes the veil covering her face, she continues to dance.
Female dancers appearing as slave girls and male dancers also play second fiddle to Hema in this song.
Meri Nazar Hai Tujhpe – The Burning Train (1980)
'Meri Nazar Hai Tujhpe' is a fusion dance song where east meets west from the film, The Burning Train.
Hema Malini competes with Parveen Babi in the song, performing traditional classical steps. Parveen dances to the western rhythms of the song.
Looking gorgeous in the video, the dance steps of Hema are very graceful.
The video of this dance is full of vibrant colours.
Watch 'Meri Nazar Hai Tujhpe' here:
Mere Naseeb Main – Naseeb (1981)
In the song 'Mere Naseeb Main' Hema Malini performs as a club dancer in the film Naseeb.
Hema makes an entry into this song, popping out from a flower basket.
She rhythmically dances to the composition of the song. Her movements see her getting close to villain Prem Chopra at the villain's den.
She also plays a huge guitar as part of her singing and dance performance in the song.
Watch 'Mere Naseeb Main' here: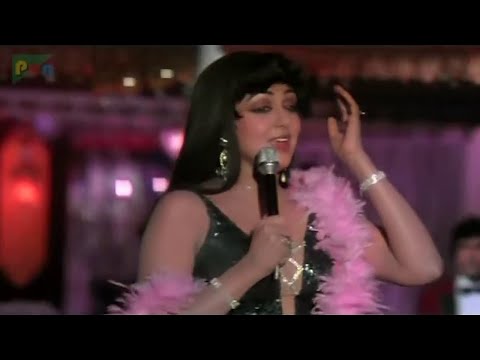 Jhoote Naina – Lekin… (1991)
Hema Malini dances in kathak style in the film Lekin… for the song 'Jhoote Naina'. Hema had to perform complex steps and challenging movements for this song.
This dance song was not a random addition to the film. It had major relevance to the story. In her biography, Hema states:
" It was a very graceful dance, and more importantly, very well placed in the story. When I started shooting for the dance I almost felt as if it belonged to that era."
The song is very classical in respect to the dance, which Hema executes perfectly.
Lodi – Veer-Zaara (2004)
Hema Malini had the opportunity to participate in 'Lodi' dance with legendary actor Amitabh Bachchan, along with Shah Rukh Khan and Preity Zinta.
The dance song features in Veer-Zaara directed by the late Yash Chopra. The shooting of the track took place in Punjab, India.
With the song having a Punjabi touch, Hema had to learn some Bhangra moves for this song.
Despite Hema's age, she put on a great performance, with some Punjabi thumkas (jerks).
Watch 'Lodi' here: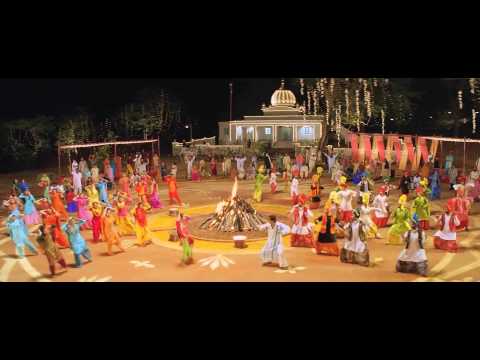 Hema Malini has several other popular Bollywood dances. These include the street dance, 'Duniya Ka Mela' (Raja Jani: 1972), the folk dance, 'Jaipur Ki Choli' (Gehri Chaal: 1973), the hard floor dance, 'Zindagi Ki Na Toote Ladi' (Kranti: 1981)  the waltz dance, 'Shabnam Ka Yeh Qatra' (Sharara: 1984).
Watch some of her finest Bollywood dances, hopefully inspiring many young people to take up this art form.