"He knows he can put himself in these dramatic situations without injuring himself."
You may know him as Jerry Maguire, the enigmatic pilot Maverick, or the devilish vampire Lestat. Or simply the crazy dude who jumped all over Jay Leno's couch.
But Tom Cruise will always be known first and foremost as Hollywood's action star, who favours breaking a rib (six actually) over using CGI to achieve realism in his films.
The 53-year-old is incredibly active off-screen, indulging his time in practising martial arts, flying a helicopter, mountain biking, snowboarding and motor racing.
Stunt driver, Joey Box, who worked with Tom in Jack Reacher said: "He has such a good solid foundation of skills.
"He knows he can put himself in these dramatic situations without injuring himself."
For all you action movie junkies, DESIblitz lists the most jaw-dropping stunts as performed by Tom the man himself!
1. Mission: Impossible (1996)
Top Gun (1986) may have put Tom on the map, but it is the first instalment of the Mission: Impossible film franchise that marks the beginning of his action-packed career!
The classic scene is and always will be when Ethan Hunt, hung upside down by a harness, enters the Black Vault from the ceiling vent.
Our favourite stunt, however, is the tunnel chase where a high-speed train and helicopter join the party!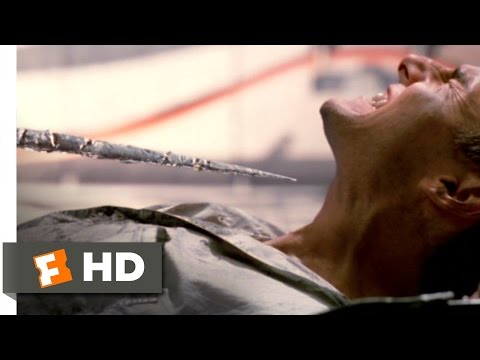 2. Mission: Impossible II (2000)
To maintain the box office success of MI1, Tom reached out to John Woo – the acclaimed action director who brought us the trademark double-gun move.
While many find the rock-climbing scene spectacular, we are slightly more impressed by the motorbike chase sequence with the baddie (Dougray Scott).
With the wind in his hair, Tom was cutting tight corners and keeping his cool in a pair of Ray-Bans (which apparently 'trigger a sales explosion' according to LA Times).
Watch the two go head to head on their fast and furious motorcycles!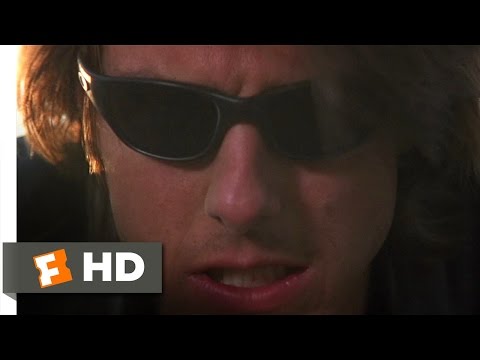 3. Minority Report (2002)
Even when Tom takes a break from shooting Mission: Impossible, he never deprives us of his visually engaging stunts.
In this sci-fi thriller, the actor holds his breath under water to hide from the spider robots.
Tom said: "We wanted to create a suspense underwater sequence without cuts. We're doing breath-holds of 6 to 6 1/2 minutes. It was very taxing stuff."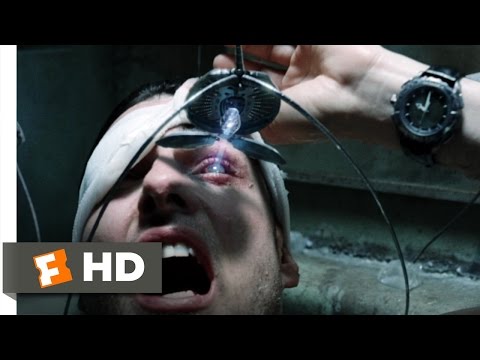 4. The Last Samurai (2003)
Tom picks up the sword to portray a retired, bitter captain – with beautiful flowy hair – in the Oscar-nominated The Last Samurai.
Watch him battle four Japanese samurais and swing his sword in slow motion in this street fight scene: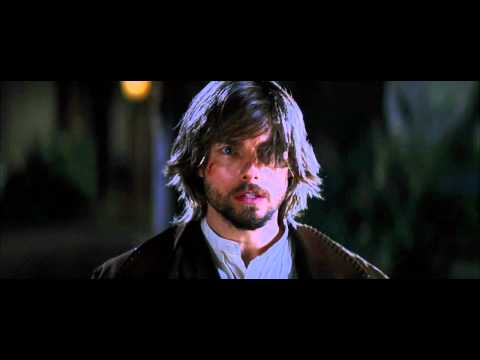 5. Mission: Impossible III (2006)
Visual effects artist Todd Vaziri explains how this insanely realistic and explosive bridge sequence was created.
He said: "Tom was performing the stunt on a wire… He would basically run full blast towards the camera.
"At certain point he got jerked with the cable sideways at a tremendous rate and speed, lifting him off the ground and slamming him into the white Dodge with plenty of padding there."
Did it hurt, Tom? "Oh yeah. It sure did."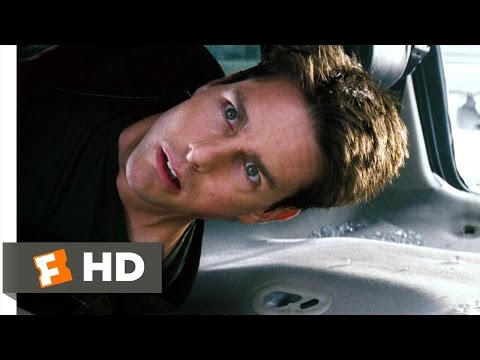 6. Tropic Thunder (2008)
With Tropic Thunder, the Hollywood A-lister proves he can entertain his audience and smash the box office, even without his awesome stunts and signature run.
Tom is unrecognisable as the fat, bald, hairy and rude Les Grossman, yelling out hilarious lines like:
"I will rain down an ungodly f*****g firestorm upon you! You're gonna have to call the f*****g United Nations and get a f*****g binding resolution to keep me from f*****g destroying you!"
And his ever so sexy dance number here: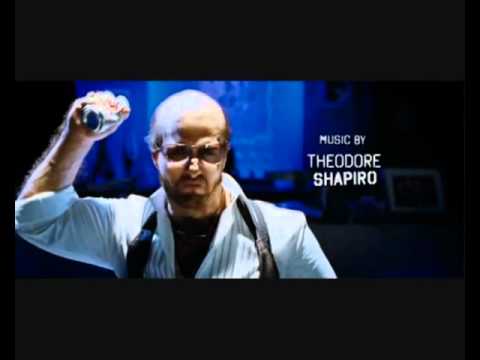 7. Knight and Day (2010)
Despite receiving poor reviews and flopping at the box office – taking just $US3.8m (£2.4m) on opening day compared with Toy Story 3's US$13m (£8.3m), the stunts do not disappoint.
Bollywood film buffs would be familiar with its official remake, Bang Bang! (2014) starring Hrithik Roshan and Katrina Kaif.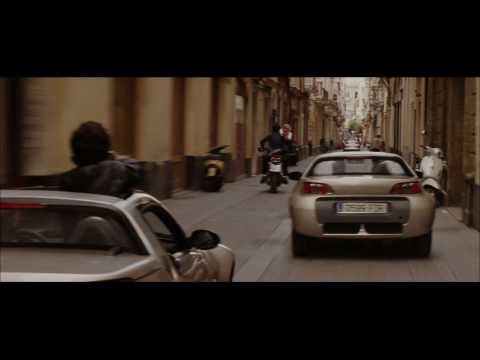 8. Mission: Impossible – Ghost Protocol (2011)
Ghost Protocol was making headlines everywhere ahead of its cinematic release, as Tom conquers Dubai's 829.8m-tall Burj Khalifa – the highest building in the whole world – with bare hands!
We also love the sandstorm chase, because nothing says rugged masculinity like a fearless man taking down his enemy in a BMW convertible.
9. Jack Reacher (2012)
In the 7-minute long intense car chase through the bridges and dark alleys of Pittsburgh, there is no question it is Tom himself driving the V8-powered Chevrolet Chevelle.
Surprisingly, the catch-me-if-you-can sequence does not end in blazing fire and wrecked cars. Find out in this clip!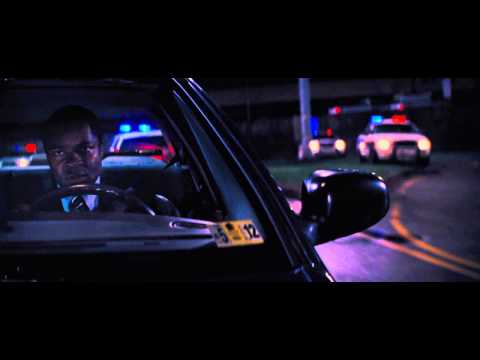 10. Mission: Impossible – Rogue Nation (2015)
Rogue Nation will mark almost 20 years since we first met Ethan Hunt, the IMF agent who continuously defies age and height!
By now, Tom has cemented his status as the ultimate action hero of Hollywood. So whatever he does is really an ambitious bid to outdo himself – ok, maybe the gods and muscles of Marvel Universe too!
The fifth instalment of the highly bankable franchise will see Tom pull out all the stops – that is, of course, until he comes up with the next crazy stunt. He goes under water, hangs off a flying plane…you name it!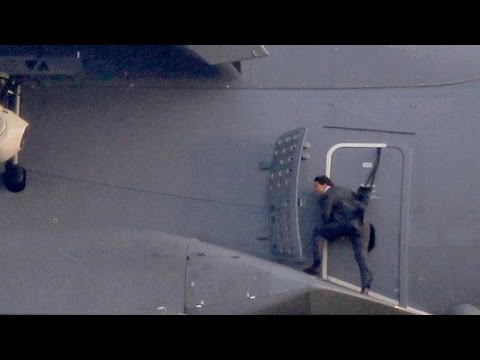 Mission: Impossible – Rogue Nation, starring Tom Cruise, Jeremy Renner and Simon Pegg, opens in the UK on July 30, 2015.