Yash Chopra will be celebrating 50 years as a film maker
Veteran director Yash Chopra, is back in the director's seat for his comeback, after a gap of eight years, making the movie the most awaited film of 2012, Jab Tak Hai Jaan, .
Yash Ji's newly titled directorial venture features a superb line-up of Bollywood stars – Shahrukh Khan, Katrina Kaif, Anushka Sharma, Rishi Kapoor and Neetu Singh. This marks Shahrukh Khan's fourth time working with the legendary director. They were last seen together in 2004, in the film Veer Zara, which was a blockbuster.
The movie is about a love triangle between Shahrukh Khan, Katrina Kaif and Anushka Sharma. The film is set for a Diwali 2012 release, and Diwali releases are most commonly kept for a Shahrukh Khan film.
Rumours about the film's title included some of the common names such as London Ishq and Yeh Kahan Aa Gaye Hum. However, it was announced subsequently that Yash Chopra had finalised a name for the film. The night before the title of the film was released Shahrukh Khan tweeted "Tomorrow…the t?tle of yashj?'s f?lm w?ll be released. Would tell u now…but w?ll have to k?dnap u all and keep u t?ed down..ha ha"
On the 11th September 2012 it was announced the film is to be called Jab Tak Hai Jaan. It translates "Until I breath this life." The title has supposedly been inspired by a song in the Blockbuster Classic Sholey. A poster for the film signifies the title with a poem:
Teri aankhon ki namkeen mastiyaan
Teri hansi ki beparwah gustaakhiyaan
Teri zulfon ki lehraati angdaaiyaan
Nahin bhoolunga main…
Jab tak hai jaan. Jab tak hai jaan
Tera haath se haath chodna
Tera saayon ka rukh modna
Tera palat ke phir na dekhna
Najin maaf karunga main…
Jab tak hai jaan, Jab tak hai jaan
Yash Chopra will be celebrating 50 years as a filmmaker, and has directed over 20 films. He is most famous for directing Veer Zaara, Dil To Paagal Hai, Darr and Silsila, amongst others.
Yash Chopra has always been one Bollywood director known for his dedication to his art. He says:
"Films have been my only passion in life. I have always been proud of making films and will continue taking pride in all my films."
The second trailer to the film created a huge hype with the fans who are waiting anxiously for the release. On the 20th September, the trailer was released on the Yash Raj Films YouTube page before an originally stated date of Yash Raj Chopra's birthday on 27th September. More of the chemistry between all of the actors is depicted in the trailer and shows the scenes shot in Kashmir, which is always a gorgeous landscape used in Bollywood films.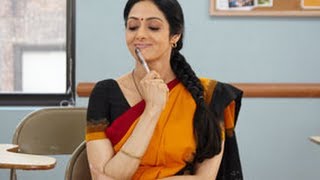 Shahrukh Khan tweeted: "How beautiful is Kashmir…how lovely the ppl & silences that can only be Nature's voice. Feel blessed to be here in the land of sufis. My fathers one unfulfilled wish was to bring me to Kashmir cos his mom was from here. Now i am here, it feels i am in his big strong arms"
Whilst shooting in Kashmir, Shahrukh Khan had sported a bearded look and when the shooting finished he tweeted: "had fallen in lov with my beard. But it started to scratch ….so ripped it out & had to let it go.that hurts too…"
As well as Kashmir, the city of London has been used extensively for the backdrop in the film. In a song where Shahrukh keeps running into Katrina has been filmed at many different places across the capital. Literally every frame shows the actors meeting against the backdrop of iconic London images and street scenes.
Scenes include Katrina Kaif running in front of All Saints Parish Church in Blackheath, where artificial snow was used especially for the shot; two lead actors together in front of Somerset House; at Trinity Buoy Wharf in the Docklands and on the Edgware Road. A club scene featuring Khan and Kaif was shot at at Leake Street's 'Banksy Tunnel' close to Waterloo Station, in March over six days.
Borough Market, Shepherd's Bush and Stansted Airport were used for scenes featuring Shahrukh Khan and Anuksha Sharma. Khan also appears at St Pancras station, in front of the John Betjeman statue, which is reminiscent of Yash Chopra's Dilwale Dulhania Le Jayenge, which was shot in Kings Cross station.
However, filming was tricky to avoid public knowledge where scenes where being filmed. Whilst filming an incident where SRK and Katrina were almost mobbed and their cars were chased by fans, led to a lot of caution being exercised by Yash Raj Films, particularly when filming in public areas.
Director Karan Johar expressed his excitement on Twitter saying: "Am the hugest Yash Chopra fan and cant wait to see #jabtakhaijaan… @iamsrk .katrina and anushka!!! A true blue romance after a long time!!"
Karan Johar also suggested that this maybe Yash Chopra's last directorial film, saying: "Yashji (Yash Chopra) is like my father. His birthday this year is very special because he is probably making his last film. All of our films are releasing this year but that film will be the most special experience of 2012."
For the music, Yash Chopra collaborates with Oscar Winning Music Composer, A R Rahman for the first time, and the lyrics for the film songs have been written by the legendary Gulzar.
With Diwali as the release date on 13th November 2012, and a formula of romance, love and drama, Jab Tak Hai Jaan certainly looks like to be a hit for Yash Raj films and the cast.