"It's a story of betrayal, and identity and manipulation."
The Royal Shakespeare Company (RSC) in association with DESIblitz is giving away two pairs of free tickets for the fantastic play 'Tartuffe' showing at the Swan Theatre, Stratford Upon Avon on Saturday, November 24, 2018.
The exhilarating production has been showcased to packed audiences at the Swan Theatre ever since the first performance took place on September 07, 2018. The play will run until February 2019.
The comedy classic (1664) by French playwright, actor and poet Molière has been adapted into a new contemporary version for theatre by BAFTA and Emmy-Award winning writers, Anil Gupta and Richard Pinto.
Gupta and Pinto are known for working on popular comedy TV programmes such as Goodness Gracious Me (1998-2001: Original Series), The Kumars at No.42 (2001-2006: Original Series) and Citizen Khan (2012-Present).
The modern-day play has been moved from 17th century France to 21st century Birmingham, reflecting the city's Pakistani community.
The story closely follows a Pakistani family residing in Birmingham. The play particularly focuses on how a senior figure of the family comes under the influence of the sanctimonious character 'Tartuffe.'
'Tartuffe' reveals himself to the family and starts to dominate their lives.
Describing Tartuffe's character, Gupta states:
"The Tartuffe character is a sort of Rasputin figure who dresses himself in the cloak of religion and purports to be this very devout, righteous character.
"And it's about how the power that can have over people. How people can be taken in by people who have that aura about them. And what that can do to individuals and their relationships in the family as well."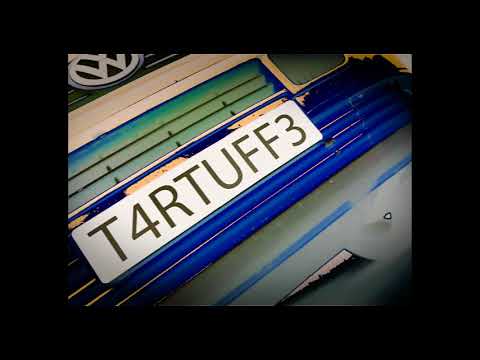 Pinto talking of the plot mentions:
"It's a story of betrayal, and identity and manipulation."
Besides the story element, it is a very interesting and hilarious play, which will enthral audiences who love their comedy.
As opposed to the classic, it is not necessary to know French as the play has been written in a modern language, creating a pleasurable experience for all those who come to see it.
As a key theme, gender politics will surface in the play. Elaborating on this Pinto says:
"It's a story of how the women of this household. react to and try to overcome a sort of male domination."
Now, who would have thought that an issue stemming from 300 years ago would still exist?
As it is set in the second biggest city of England, audiences can expect some funny Brummie accents in the play too.
The wonderful cast is headed by Asif Khan as Tahir Taufiq Arsuf 'Tartuffe.' Asif has appeared in many successful TV series including Dr Who (Ramesh Sunder: 2018) and Doctors (Zarif Khan/Rajesh Chopra: 2011-2013).
Salman Akhtar (Waqaas), Raj Bajaj (Damee Pervaiz), Sasha Behar (Amira Pervaiz), Zainab Hasan (Mariam Pervaiz) and Simon Nagra (Imran Pervaiz) are few of the actors performing in this play.
The play is directed by Iqbal Khan. Khan is one of the leading British theatre directors. His range of work with leading theatrical companies and talent reflects his supreme reputation.
The production's diverse musical score has been composed by Sarah Saeed. The duration of the play is 2 hours 10 minutes, plus a 20 minutes intermission.
The adaption of Molière's classic is certainly a reworked masterpiece, which is not only entertaining but informative and thought-provoking.
For further details about Tartuffe, Molière: A new version by Anil Gupta and Richard Pinto kindly visit the RSC website here.
PLAY DETAILS
Date and Time: Saturday, November 24, 2018, at 1:30pm
Venue: Swan Theatre, Royal Shakespeare Company, Waterside, Stratford-upon-Avon CV37 7LS
Buy Tickets: Tartuffe, Molière: A new version by Anil Gupta and Richard Pinto
Tickets can be purchased by visiting the link above.
FREE TICKETS COMPETITION
We have two pairs of tickets to give away to two lucky winners.
To win a pair of FREE tickets for Tartuffe, Molière: A new version by Anil Gupta and Richard Pinto at RSC, first follow us on Twitter or Like Us on Facebook:
Then, simply answer the question below and submit your answer to us now!
One entry will allow you to win two tickets to the event. Duplicate entries will not be accepted.
The competition closes at 12pm on Monday, November 19, 2018. Please read the Terms and Conditions of the competition below before entering.
Terms & Conditions
You have read and agreed with our updated Privacy Policy informing you how we use your competition data.
DESIblitz.com is not responsible for and will not consider incomplete or incorrect entries, or entries submitted but not received by DESIblitz.com for any reason, as potential competition winners.
To enter this competition, you must be at least 18 years old or older.
The winner will be contacted at the "sender" email address or telephone number that was used to enter the competition and the "sender" will be considered as the sole winner.
No more than one entry per email address is permitted and will be considered.
You hereby agree to hold DESIblitz.com and its affiliates, owners, partners, subsidiaries, licensees sponsors and assigns harmless from and against, and hereby waive any right to pursue, any claims of any nature arising in connection with the inclusion in, publication via or display on any DESIblitz.com site or this competition, or any other use authorised under these Terms, of any photo or information submitted to DESIblitz.com by you;
Your Details – In order to claim a winning entry, the entrant supply DESIblitz.com with his/her legal name, a valid email address, and telephone number.
Winner – the winning entrant of the competition will be selected using a random number algorithmic process which will select one number from only the correctly answered entries input serially into the system. If details supplied by any winner are incorrect, then their ticket will be offered to the next random number from the winning entries.

DESIblitz.com will communicate with the winner via the email or telephone provided. DESIblitz.com is not responsible for emails not getting to the user, nor responsible for the quality of the seats, if show times or dates change, and is not responsible for anything that happens before, during, or after the event.
The winner may not request substitutions of winnings. The winner is solely responsible for any and all taxes and/or fees, and all such additional costs that may be incurred after or before they receive the tickets.
DESIblitz.com, nor employees of DESIblitz.com or partners may be held liable for any warranty, costs, damage, injury, or any other claims incurred as a result of any winnings of a prize.
DESIblitz.com is not liable for any loss arising out of or in connection with or resulting from any competition promoted by DESIblitz.com.
DESIblitz.com does not accept responsibility for: (1) lost, late or undelivered entries, notifications or communications; (2) any technical, computer, online, telephone, cable, electronic, software, hardware, transmission, connection, Internet, Web site, or other access issue, failure, malfunction or difficulty that might hinder the ability of an entrant to enter the competition.
DESIblitz.com disclaims any liability for inaccurate information, whether caused by the Website, its users or by human or technical errors related to the submission of entries. DESIblitz.com makes no warranties or guarantees in relation to the prizes.
No purchase is necessary to enter the competition. Details given in the entry to the competition will only be used by DESIblitz.com in accordance with its privacy policy and consent communications from DESIblitz.com
By entering the competition, entrants agree to be bound by these Terms and Conditions which are governed by the law of England and Wales. DESIblitz.com and all entrants irrevocably agree that the courts of England and Wales shall have exclusive jurisdiction to settle any dispute which may arise in connection with these Terms and Conditions and submit all such disputes to the jurisdiction of the courts of England and Wales, provided that for the exclusive benefit of DESIblitz.com shall retain the right to bring proceedings as to the substance of the matter in the courts near an entrant's residence.
DESIblitz.com reserves the right to alter any rules of any contest at any time.