Be it hair straightening, waxing or plucking, they want the best
A flamboyant egocentric in love with himself and his urban lifestyle, the new age man gives a damn about who he is, how he looks and what he wears. Call him sexy or vain, he doesn't care. Media pundits and fashion gurus call him by various names, the most common being metrosexual.
The word metrosexual (metropolitan and sexual) is a term generally applied to man with strong concern for the appearance. Apparently he's a man with money and an interest in fashion and beauty. He might be officially gay, straight or bisexual but he belongs to the glossy magazine culture and works hard to get the picture perfect look with a pleasing personality.
With the emergence of the metrosexual man, the most to make moolah is the beauty industry. Beautician Mona R. from Naturals says "Men are more aware and demanding today. They know what they want and are ready to pay any price to get the look. Be it hair straightening, waxing or plucking, they want the best." After all, this is an era of gender equality and the perfect make up.
While more men are paying attentions to their looks, the cosmetic industries have even come out with special products that suit Indian male skin type. The first to hit the market was Emami male fairness cream but today you can find numerous brands available. Jimmy Xavier, who acted in Emami fair and handsome ad, feels "Who doesn't want to be pampered? Using fairness cream does make you look and feel good." The new Indian men are bold and beautiful and they love getting pampered. Men are becoming regular at Spas and the 'chocolate spa' is the most wanted.
But this does not mean the saying of 'tall, dark and handsome' does not apply to the metrosexual man. Indian men of all shades of skin tone, hair types and physique are seeking metrosexual treatments with the desire to look more sexy, confident. fashionable, trendy, cultured and well groomed.
As urban males are now being more open to changes and experimental in nature, the male fashion industry in India is rapidly growing too.
According to Dhruv Bogra, Business head of Nautica, "The demand for premium and luxury clothing has been growing at 15 to 18 per cent for the past five years and today an affluent male spends upto Rs 75,000 every year just on clothes."
Many, all men's luxury lifestyle stores have been opened in the metros of India, like The Collective and The Prestige Store in Bangalore. The Collective even includes a Paris based salon Jean Claude Biguine and a contemporary café. Ayamik, a design house for men in Mumbai stores collections of 22 fashion designers including Narendra Kumar Ahmed, JJ Valaya, and Shantanu & Nikhil. These fashionable stores are no doubt, a fashion temple for all male brand bhakts.
Men are becoming more fashion savvy in India and there are many reasons for the growing interest. One of them is the change in lifestyle and work culture. Moreover, with fashion weeks becoming more organised, men are now more aware of what is in vogue.
In the West, celebrities like David Beckham, Freddie Prinze Jr and Alex Rodriguez all fit into the look of the metrosexual man.  In India, celebrities like Shahrukh Khan and sports star Dhoni are endorsing grooming goods for men, which are proudly on display in newspapers, magazines, billboards and TV ads. Bollywood stars like Hrithik Roshan are inspirational to the look of the metrosexual man.
Check the video report on the boom of the metrosexual man in India.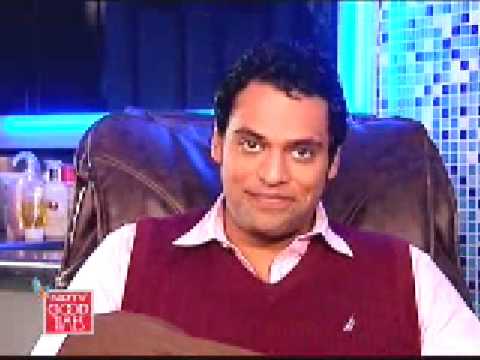 So, no doubt female folks wouldn't mind their partner to be sexy and stylish. After all, the new Indian man makes many women go green with envy or doesn't he? What do you say guys, are you game?