"It was very easy for me. I just point my camera and shoot."
Even in the midst of a scorching summer, we can always count on Sunny Leone to crank the heat up a few notches.
With her new calendar shoot for Manforce Condoms, Sunny has proven again no one can harness their sexual prowess like her.
The Indo-Canadian actress strips down to sexy bikinis and flaunts her killer curves in the tropical Hua Hin, Thailand.
Posing for star photographer Dabboo Ratnani, her soft facial expression and perfectly tousled wavy hair exude tantalising femininity.
The One Night Stand actress says: "I purchased a lot of the bikinis in Los Angeles. We made sure for this calendar…it has to be the best bikini calendar.
"Every single girl out there is gonna wonder where did she get that bikini. It's gonna be a great calendar and everyone's gonna love it."
Sunny and Dabboo, working together for the first time, instantly create chemistry on set.
The India's Next Top Model judge finds it a very pleasurable experience, shooting the sultry actress in a variety of locations.
He says: "Sunny looks stunning in swimwear. It was very easy for me. I just point my camera and shoot."
Here is a clip from behind the scenes at the shoot: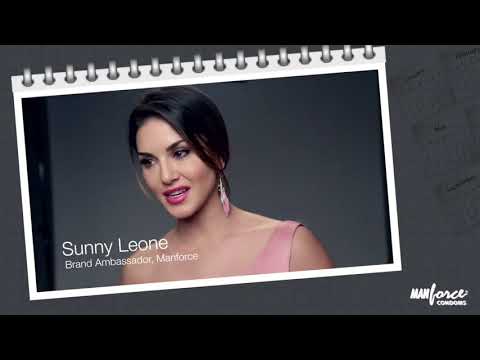 As the ambassador for Manforce, her red hot calendar shoot will no doubt result in a hugely successful promotion for the brand.
As Facebook user Gurvesh Kumar comments: "Wow Sunny u r sexy. Look, I'm using Manforce condoms. I love you, Sunny."
Having said that, she was in the middle of controversy for starring in Manforce's TV advertisement.
An Indian politician blamed her ad for the increase of rapes in India, rather than promoting safe sex.
With her latest Manforce campaign, some people decide to take the opportunity to highlight the extreme views towards Sunny in India.
Facebook user Swarnanka Talukdar says: "I don't understand why men and also some women look at Sunny Leone in a different way. Just [because] of what she did in past.
"Guys, she was not a criminal nor terrorist. She is an actress and I admire her for what she is."
Indeed, the topic of 'Sunny Leone' is so fascinating that the 35-year-old star has topped Google's most searched person in India for three years in a row.
Also crowned the most searched Indian person around the world, Sunny's career has sparked interest for a documentary.
Shot by Dilip Mehta, Mostly Sunny will premiere at the Toronto International Film Festival in September 2016.
Dilip tells Quint: "I didn't really know what Sunny was about, till I… met up with her and I said I'll do this under one condition – it's a warts and all film, so there's no holding back because otherwise it's pointless.
"And she said that she also wanted to have a precise attitude to it, it was not going to be a fluff piece on Sunny Leone, the emerging actor."
Spice up your summer with our gallery of Sunny Leone's Manforce calendar shoot: