"Its where outliers are, that is where the underdogs are."
Svetha Rao, popularly known as Raja Kumari is a name synonymous with Indian-American rap music and is back again with three new tracks – 'One Love' (2020), 'Peace' (2020) and 'N.R.I' (2020).
Born and raised in Claremont, California, Kumari is an Indian Hip Hop artist, rapper and talented songwriter.
Meaning 'Daughter of King', Raja Kumari has established herself as a fusion artist of Indian classical music and Hip Hop music.
She has extended her creativity and storytelling in the form of music in India, the USA and the UK.
Initially, Kumari broke into the music scene as a sought-after songwriter.
She is behind hits like Iggy Azalea's 'Change Your Life' (2014), Fall Out Boy's multi-platinum single 'Centuries' (2015) and Fifth Harmony's 'Like Mariah' (2015) to name a few.
Speaking exclusively to DESIblitz, Raja Kumari takes us on a musical journey from her early days in music to headlining festivals.
Raja Kumari's musical journey began with specialising in classical Indian dance forms such as Kuchipudi and Bharatnatyam.
Watch our Exclusive Interview with Raja Kumari here: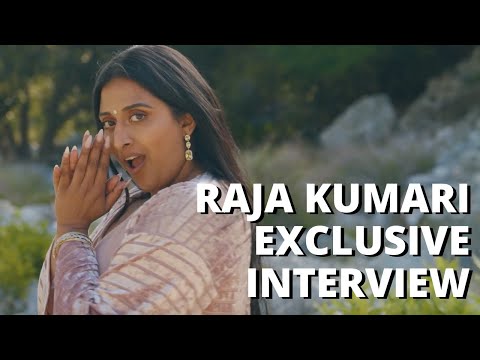 At the young age of seven, she toured India and went on to dance in festivals at the age of eleven. Speaking about her childhood, Kumari revealed:
"I was raised in my house, it was very Indian – watching Telugu and Hindi films."
"Revolution comes through music. In music, I was able to be Western and Eastern at the same time. I was influenced by what I had seen in the UK music scene – Raaghvan, Jay Sean and Juggy D.
"I knew there was an idea of fusion. AR Rehman is probably one of the first fusion artists.
"So, I was always in that school of fusion. I used that to learn. It bought me on a journey of first, songwriting. It gave me more experience, meet more people and be around music constantly."
She also discusses current matters like the coronavirus pandemic and the Black lives matter movement.
Not only that, but Kumari also opens up about her collaboration on the reimagined version of Bob Marley's 'One Love' (2020) with the Marley family and her track, 'Peace' (2020).
One Love
Elaborating further on how the Bob Marley project came about, Raja Kumari divulged:
"It came through from Universal. I sang it in Los Angeles. I was so thankful they used so many parts of my voice.
"The sections they used are the parts where I feel I can hear Bob [Marley] in my voice. All my gurus colour my voice.
"I love that they chose the sections I felt most connected to. It's insane to see my voice back-to-back with Steven. It's the Marely family!"
Listen to One Love here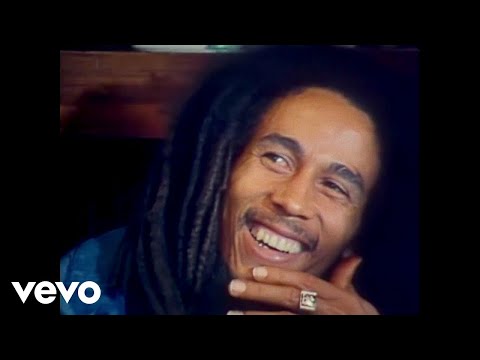 N.R.I & Peace
Kumari went on to explain how her two songs – 'N.R.I' (2020) and 'Peace' (2020) – came into existence. She says:
"N.R.I (2020) is everything I have been experiencing in the last five years. I stopped hiding and expressed how I felt.
"N.R.I (2020) is about being from two worlds, claiming and being in that space with power and authenticity.
"Ever since that song came out, I have the biggest chip off my shoulder. I feel people understand me a little better."
Listen to N.R.I here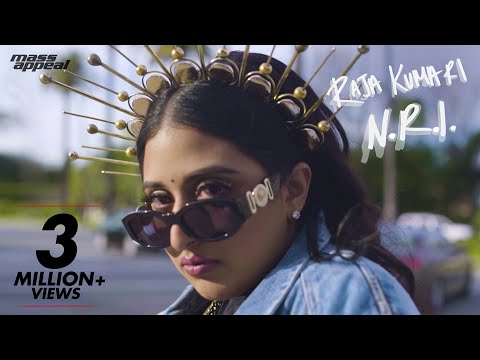 "That put into the spiritual space to put out 'Peace' (2020) which is the second single from the album.
"I always try to sneak a song like that into each project."
"When I wrote it ['Peace'] I was not in a happy or peaceful place. Even though I was collecting accolades and headlining festivals I wasn't breathing.
"Even though I was grateful I wasn't living in the moments of gratitude or experiencing those highs as myself. The song is written as an affirmation.
"I shot the video in the wooded area behind my parent's house where I would play."
Listen to Peace here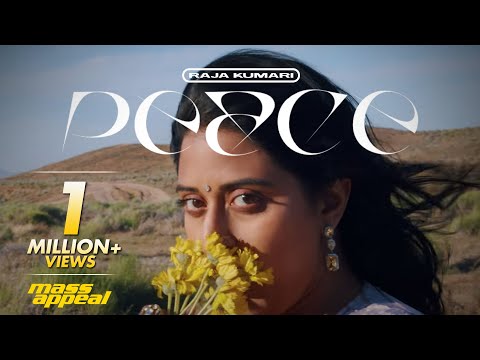 Lyrically Fit
Asking Raja Kumari how she remains lyrically fit, she revealed:
"I'm trying to read more. I go through phases, I listen to a lot of music and then I go through phases where I don't listen to anyone.
"I just go wherever my intuition takes me. I'll just unlock one lyric and the whole song will come.
"But when I first started I would write a song a day. If I heard a song I liked, I would look into the mathematics of it.
"I would see how many times they've used a certain word, where the internal rhymes were. I would find the maths and science about it.
"That's how I would start. That would be my advice to stay lyrically fit. I always say learn from the greats. Start from the beginning and learn the symmetry."
She continued to reveal how she can tell if someone is going to be a superstar. She said:
"You can tell immediately. There's a conviction. Some may not be there musically but its artist development.
"The first time I saw King I said, 'he's a superstar' and you can see that now."
Impact of Global Crisis on Music
Currently, countries across the globe are battling the coronavirus pandemic. Understandably, this has affected Kumari's work. She says:
"It 100% impacted my career. The first month of 2020, I was headlining festivals with 27,000 people coming to see me.
"We were in this tour mode. I was on six flights in eight days. So, this [Covid-19] has bought it to an extreme halt.
"There are still projects coming like the Bob Marley project.
"I think it's challenged me to connect with people and let some of my guards down. I used to keep an air of mystery about myself.
"I think this pandemic and the restriction from the public has made me more open."
Another prevalent issue which has been exposed across the world is the Black lives matter movement.
Speaking about its connection with the South Asian community and herself, Kumari says:
"There was this reckoning in the South Asian community to understand our role in this.
"As someone who is in the Hip Hop community you owe your identity in a lot of ways to the Black community. So, to separate yourself is insane.
"The one most introspective thing to come from this is to understand the minority myth and realising how much my life was a privilege based on that."
Face of Mac Cosmetics
As well as her musical endeavours, Raja Kumari also shot for the popular makeup brand, Mac Cosmetics. She explains:
"Mac was the first company I ever bought makeup from. I also remember them being the first people to bring a range of [foundation] colours in India.
"It's always something they have been a part of. I can't explain how great it felt to shoot that because I've always faced pushback because of my 'Indianess'.
"When I arrived at the shoot, it was the biggest I had been a part of. It was a fifteen-hour shoot.
"To see all the Indian jewellery laid out and all the bindis I wanted to cry I was so happy.
"Being celebrated and being seen by such a large company was a desire for me.
"If I was a young Indian girl going to buy makeup and seeing an Indian woman in a bindi I would have been a different girl."
Raja Kumari is the epitome of fusion music. Her culturally rich songs and lyrics are certainly a force to be reckoned with.
As an Indian-American female artist she is exposing the West to the beauty of the East and is proving time and again that she is reigning supreme.
Her tracks – 'One Love', 'Peace' and 'N.R.I' – are available to download on Spotify, Apple Music and Amazon Music or alternatively visit her website here.