"I was aiming to create a body of work that was true to me"
MC and Rapper, Premz presents his debut album, Indian Summer, which has become a massive hit.
Mainstream outlets are plugging the album away, including BBC Radio One and online radio stations. 
With this album, Premz has shown to fully embrace, partner and stand by his music. This is by taking his listeners on a journey to an undisclosed place.
Coming from South East London, Premz got into music from the age of fourteen. Though the tempo of his musical voyage is beginning to show fruition with Indian Summer.
The album has seven tracks in total. The songs include 'Glory', 'Brown Boy', 'Jeevan Jeene', 'F with You', 'Mast Zindagi', 'Oh Pyar' and 'For the Night.'
We present an exclusive Q&A with Premz about 'Indian Summer', his music, the rap-urban scene and future goals:
What were you aiming to create with 'Indian Summer'?
"I was aiming to create a body of work that was true to me. That is always my aim when I get in the booth."
I try not to listen to what "sound" is working out there and just focus on how I feel at that moment and what I want to get across in my music.
I am a British Asian man, brought up on hip hop, RnB and Hindi music, and I wanted both to be represented in this album.
Which is your favourite track from the album and why?
My favourite track is the intro to the album, 'Glory.' During the time of making the song, I was going through some really big changes in my life.
I was spending a lot of time reflecting on my past and how I would move forward.
This song details my journey over the years, not just through music, but through life. It may be one of my favourite songs that I've ever recorded.
How would you describe your music?
Real, when I rap, I pride myself in being 100% honest to my listeners.
"I have always used music as a form of therapy."
For me, it has been a great way to express my feelings and thoughts down on a page, and it just happens to rhyme.
The sound of my music is very true to my UK roots, with a sprinkle of Desi background, something which many of us UK Desi's can relate to.
Do you remember the first track you recorded?
I do, when I was 14, I was writing raps in my bedroom, and at the time everyone was doing covers to Tinie Tempah's 'Wifey Riddim.'
I really liked the beat, so I went to the shops, got a £10 microphone, plugged it into my computer and recorded over that beat.
I sure hope nobody has a copy of that song lying around. I think I wrote it about my crush at the time, as embarrassing as the thought of the song is, everyone in my school really liked it.
That is what spurred me to carry on and actually pursue music from a young age.
What was your childhood like?
I had a great childhood. I'm lucky to have been blessed with amazing parents and siblings.
Mum and Dad both worked really hard and made sure I had the best upbringing possible, but always nurtured my talents.
I'm fortunate enough to have never been held back with things like music and was able to pursue this career with the full backing of my family, which to me, is amazing.
What comes first – your lyrics or the music?
Lyrics, always lyrics. Before I even have an idea for what type of production I want for a song, I have already sketched out the lyrics in my head.
And I know what message I want to portray in the song.
I then work with my producers to create a song to fit the lyrics I have written. I am a wordsmith, words will always be most important for me.
What's challenging about the Rap/UK Urban scene today?
I feel it is becoming less challenging. So many rappers are getting into the charts these days and our music is now becoming the new pop music.
It's beautiful to see, and a beautiful scene to be a part of.  Of course, there are always challenges with music and getting out there.
But the focus always has to be on creating great music, marketing it the right way and then maintaining a great relationship with your listeners and audience –  the same way you would run any business.
What are your ambitions?
My ambition was to create and release an album. Having executed that, I'm now in the process of re-setting my goals.
In short, I just want to take my music as far as I can. I feel we've challenged the culture a lot over the last 18 months.
"I want to continue to do so, and help as many other artists as possible in the process."
Premz belongs to a Gujarati family who came to the UK from East Africa. His parents very inspirational, especially as they have given him the best of everything.
Whilst hip hop is the first love for Premz, he also likes RnB, soul, and Hindi music.
A dream collaboration for Premz would have been with the late Michael Jackson. That is very unlikely unless he gets access to an old-vocal as Drake did.
From a Desi angle, Premz will certainly like to work with Imran Khan.
Watch 'Oh Pyar' video from Indian Summer here: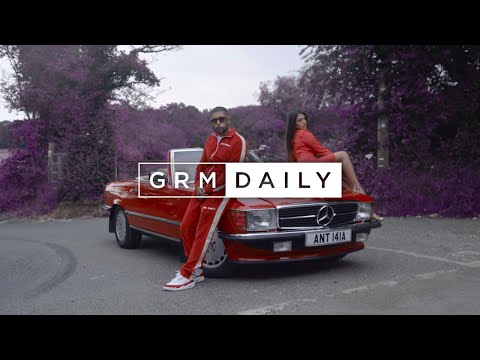 Premz is definitely desi by heart. He enjoys drinking masala chai, watching Bollywood films and uttering Indian words during a conversation.
To carve a place across the contemporary UK rap scene is a huge achievement for Premz. As an authentic rapper, Indian Summer will have a mass appeal to his growing number of fans worldwide.
Indian Summer is an imaginative musical expression from Premz. His fans can expect more beautiful music from him in the future.
Indian Summer released on August 9, 2019. The album is available to download via all major platforms including Spotify and Apple Music.