Is the copying of Western songs tainting the reputation Bollywood films have of being original?
Have you ever tuned onto the radio and heard a new Bollywood song for the first time and thought, 'where have I heard this song before?' Then spend hours pondering whether you have heard it before or are just having a case of déjà vu. Then eventually you realise that you have heard something like it in the form of a Western song.
In this era of Bollywood music, it is a common trend for music composers to make the Desi version of well-known Western songs.
Here are some examples; 'Dil mera churaya kyun' sounds a lot like 'Last Christmas' by Wham! 'Jab koi baat bigad jaaye' has uncanny similarities to '500 miles' by Peter, Paul & Mary and 'Mere Rang Main' sounds like a Desi version of 'The Final Countdown' by Europe.
It's not just the West who are victim, the music of Zeher (2005) was composed by Anu Mailk. However, none of the songs in this soundtrack are completely original, and two of the most popular tracks were from Pakistan.
'Agar Tum Mil Jao' was a Pakistani ghazal by Tasavvur Khanum with the same lyrics and 'Woh Lamhe' was created by Pakistani pop band Jal, which Atif Aslam was a former member of.
Pritam (see our DESIblitz article, Pritam not so Original?) is one of the biggest culprit composers who has copied music not only from mainstream Western artists but influences from Turkey, Pakistan and Korean pop for many years now. Even his recent chart topper, 'Badtameez Dil' was in a plagiarism row for being lifted from a 2011 Bengali movie.
When these culprit composers are caught, the repercussions affect the producers the most who need to work hard to get themselves out of legal tangles. Some of the producers, such as Vipul Shah, are now getting culprit composers like Pritam to sign anti-plagiarism agreements.
Vipul confirmed: "I have taken a written indemnity from our music composer Pritam that not a single song in Action Replay [2010] is a copy. How will I know if he takes something from a Chinese, Taiwanese or Syrian song?"
In response to this agreement, Pritam said: "I have no problem signing the indemnity as it every producer's responsibility to make sure that every aspect of his film is fool-proof. However, I do feel the producer shouldn't always be blamed if any aspect of the film is accused of plagiarism.
"For instance, if there is an accusation that the film's story is directly lifted from some other piece of art, then the writer should take responsibility for this. Same goes for other branches of filmmaking."
One way to get out of the legal tangles can be to get composers to sign an anti-plagiarism contract but sometimes even the producers can't resist using a popular Western song to make a Desi version that they know will be a guaranteed hit.
Check out our video of some of the top Western-inspired Bollywood songs: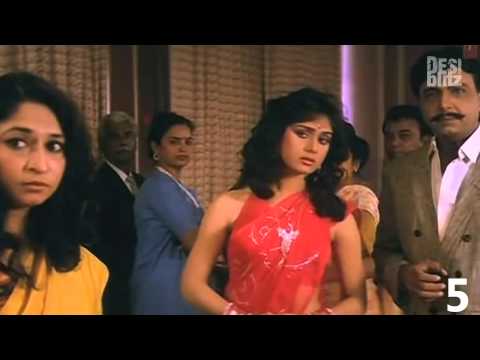 Some of the most prominent songs copied from the West include:
'Mil Gaya' (Hum Kisi Se Kam Nahin, 1977) by R.D. Burman – copied from 'Mamma Mia' (ABBA)
'Haan Haan Yeh Pyaar Hai' (Dillagi, 1999) by Jatin-Lalit – copied from 'Can't Take My Eyes Off Of You' (Frankie Valli)
'Koi Nahin Tere Jaisa' (Keemat – They Are Back, 1998) by Rajesh Roshan – copied from 'Cotton Eye Joe' (Rednex)
'Paayal Meri Jaadu' (Raj Kumar, 1996) by Laxmikant-Pyarelal – copied from 'Faith' (George Michael)
'Mere Rang Mein' (Maine Pyar Kiya, 1989) by Raam Laxman – copied from 'The Final Countdown' (Europe)
'Aate Jaate' (Maine Pyar Kiya, 1989) by Raam Laxman – copied from 'I Just Called To Say I Love You' (Stevie Wonder)
'Jhilmil Sitaaron Ne Kaha' (Khote Sikkey, 1998) by Rajesh Roshan – copied from 'Raindrops Keep Falling On My Head' (Butch Cassidy and the Sundance Kid)
Thus, Bollywood producers are now trying to get permission to copy popular Western songs so that they can clinch the hit without having to deal with the negative repercussions that may follow.
Permission is considered quite necessary because Bollywood music has become so high profile and is listened to by thousands across the world.
With Bollywood becoming more globalised, songs get heard by an array of people too and this could include those composers who made the song that the Bollywood song was inspired from!
Just as the song 'Pungi' from Agent Vinod (2012) was gaining popularity, an Iranian music band had slapped a legal notice on Pritam and the distributors for alleged copyright violation.
The band came across the promotions of the movie Agent Vinod on satellite television in Iran. The song 'Pungi' was being aired and on listening to the song, the band realised that the initial portion of the song was lifted without any change from the title song of their album.
Their song, 'Soosan Khanoom' had been registered under the Copyright Act in Canada and hence the music of the song cannot be used without the band's permission. Thus, producers fear the risk of a costly lawsuit and may rather apply the precautionary principle of asking for permission.
Music has been the basis of a unique reputation that Indian films have with the rest of the world. To the West, we are known by our colourful musicals. However, is the copying of Western songs tainting the reputation Bollywood films have of being original?
With new soundtracks being released every week and a new song being played on the radio for the first time every day, it's tempting for music composers to succumb to their composer's block and sacrifice on their originality.
However, you don't see Western composers copying each other so then why are Bollywood? Creativity does not have a language or a country of origin. Bollywood music can be innovative and unique too, if only they gave it a go.