Shockingly, over 45 tracks are listed as being plagiarised by Pritam
Bollywood music is a multi-million pound business. Literally, every Bollywood movie has songs in it and the music is a key aspect of the film. The Indian music industry depends heavily on the distribution and sale of Bollywood music around the world. In fact, sometimes the music of a movie is a bigger hit than the film itself.
Therefore, the composers and music directors from Bollywood have the major responsibility of producing hits in order for the film to do well and of course, their music. However, the question of originality has surfaced many times related to the music and songs produced Bollywood music directors.
For example, Anu Malik is one music composer accused of copying music in the past. Now, another composer and music director recognised for his numerous Bollywood hits, is being exposed – Pritam.
Pritam Chakraborty, born in Kolkata, comes from from a musical family, his father, Prabodh Chakraborty, runs a music school for children. Pritam gained his early training in music from his father and learned to play the guitar while still in school.
After a string of flops, Pritam scored his first hit in 2004, when he composed the music for Sanjay Gadhvi's second film, Dhoom. The film did well and the music topped the charts. Since then, Pritam went onto compose many so called hit songs for many well known Bollywood films.
However, his originality was challenged in 2006, for his song 'Ya Ali' from the film 'Gangster.' It was exposed that the song was a direct copy of the song called 'Ya Ghali' performed by the Kuwaiti band Guitara. Fahad Shammoh, the leader of the band at the time stated that they were very sad and upset about the whole incident.
Fahad said, "But I don't know why people who made the movie didn't seek our permission. From A to Z, we created the song. A hundred per cent credit for the success of Ya Ali is because of Ya Ghali. This also means that the income from Ya Ali should also be shared with us."
Pritam claimed that he was 'not' aware that his song was a copy of another song. The matter of suing Pritam for the song is still in progress. However, since it's release Pritam has surely earned handsome sums from around the world of airplay royalties.
Here is a soundbite of both tracks side by side. First is Pritam's 'Ya Ali' and then Guitara's 'Ya Ghali.' Click to play the audio.
Pritam has been known to copy music of various artists from around the world. Especially from the Middle East, Europe and Asia. He has taken songs, melodies, riffs, hooks from songs produced by artists in countries like Korea, France, Bangladesh for some of his most popular Bollywood songs, without giving credit or share of royalties to the original artists or composers.
Pritam is not the first as Bollywood music directors like Rajesh Roshan,  Bhappi Lahri and Anu Malik in the past have all been exposed as copiers but Pritam is top of the list. Shockingly, over 45 tracks are listed as being plagiarised by Pritam and these include songs such as the following.
'Ya Ali' from Gangster –  copied from 'Ya Ghali' by Kuwaiti band Guitara.
'Dhoom Machale' from Dhoom – Partly copied from Jesse Cook's 'Mario takes a walk.'
'Pehli Nazar' a blockbuster hit song sung by Atif Aslam, from the movie Race – copied from a Korean hit song 'Sarang Hae' Yo by Kim Hyung Su.
'Aao Milo Chalo' from Jab We Met – copied from 'Di Belakangku' by Peterpan.
'Oh Meri Jaan' from 2007's Life In a… Metro – the opening Guitar notes are a direct lift from the Opening guitar notes of the song 'Silent Lucidity' by Queensrÿche.
'Hare Krishna Hare Raam' from Bhool Bhulieya – copied from the Korean band JTL's song 'My Lecon' from their 2001 album Enter the Dragon.
'Kya Mujhe Pyaar Hai' from Woh Lamhe – copied from 'Tak Bisakah' by Peterpan.
'Yeh Ishq Hai' from Jab We Met – partly copied from 'In Your Mind' by Anggun.
'Dil Samandar' from Garam Masala – copied from Tarkan's 'Kuzu Kuzu'
'Tikhi Tikhi' from Speed – copied from 'Dudu' by Tarkan.
'Pyaar ka Signal' from Bhagam Bhag – copied from  'Signal for Lara' by Superblue.
'Dil Mein Baji Guitar' from Apna Sapna Money Money – partly copied from 'Sheloha Shela' by Miami Band.
'Shikdum' from Dhoom – copied from 'Shikdim' by Tarkan.
It's known that Pritam and Tips Films, who own the rights of the Bollywood movie Race, are being sued by Taiwanese singer Lee-Hom Wang and his record label Sony BMG Music Entertainment Ltd. They are claiming  $320,000 in damages for copying Lee's song 'Deep in the Bamboo Grove (Chu Lin Shen Chu)' to produce 'Zara Zara Touch Me' in the film.
To give you are more visual and audio insight into Pritam's copying practices. Here are videos compiled and broadcasted on YouTube showing songs that he has plagiarised.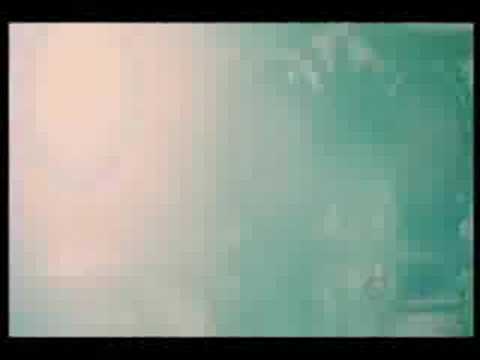 Sadly, this shows that Pritam is not 'so' original as he claims and his music uses the hard work of other composers, songwriters and artists without them getting their dues. In many cases, he does not even provide acknowledgement of any kind in the song credits to the originals.
The use of the words 'inspired' or 'inspiration' are very easily becoming a cop-out clause for composers like Pritam who think they can simply hide behind these terms to avoid being branded as copycats.
He is still hired as a composer for many Bollywood films, including hit movies like 'Singh is Kinng.'
Therefore, the question arises how seriously is this issue being taken by Bollywood and are they jointly responsible for this plagiarism or does Pritam not care what happens after he finishes a project and moves onto the next?
Once lawsuits become much more prevalent for this kind of unscrupulous activity and composers like Pritam are sued by international artists and copyright holders, only then, perhaps we will see a change to this kind of obvious copying and reproduction of someone else's creations by Bollywood. Until then, we will have to see if Pritam continues in this way or shows that he does have some originality left in his work.