"Aunty Dance Kar" is for my Punjabis, you know my family, my friends and my people.
Our Desi Girl, Taran Kaur, better known as Hard Kaur, is back with yet another unique sound and this time, her first ever Punjabi Rap track,  'Aunty Dance Kar'.
We caught up again with this bubbly and versatile artist to get the run-down on what she's been working on since she last spoke with DESIblitz.
Hard Kaur told us how her sound has changed and how she has changed with it.
She tells us how her new song is a nod to British Asian wedding culture.
Celebrating the 'bossy women' and calling out the tropes often seen on the wedding scene. Hard Kaur is here and she is not playing.
It's been a while, what have you been up to?
"You know, every time I drop something everyone says, 'Oh it's been a while'. It's so crazy because that's kind of wrong.
You know, like being in Bollywood, when we do a Bollywood song there's so much money pumped into promotion. So even if you don't want to hear that song. You'll still hear it because of the amount of promotion they do.
But I've been doing my thing you know, every year and I've been dropping banger after banger.
It's just been that these songs have not been commercial or for the Asian crowd, or the Bhangra market, or the Punjabi market, or the Bollywood market, you know?"
"I was probably happiest in 2016 when I launched my own label Future Records."
Further elaborating on how the success of Bollywood had clouded her purpose in music, Hard Kaur went on to explain how her path directed her to 'Aunty Dance Kar'.
"I was like yeah, that's it, no more. Why me? Why did you get into this? Why did you start rapping, do you love hip-hop? So what are you doing?
Even though Bollywood was so great for me, just after 2014, 2015, I was like I can't keep doing the same thing.
I tried to experiment with the Sadda Dil Vi Tu (Ga Ga Ga Ganpati) from ABCD: Anybody Can Dance (2013)."
This track became a huge success in India, it plays at multiple festivals and parties throughout the year.
Watch the track below: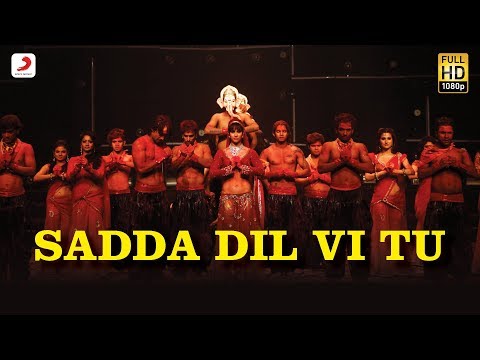 "I really thought after the success of that track people, Music Directors in India would start experimenting. I can't complain about the Music Directors not experimenting as most of them aren't working in Bollywood.
Bollywood is occupied with remakes at the moment, they are remaking songs and it's just whack-ass music which isn't changing.
They keep telling me, "Why don't you do it? We're paying you?" I say I don't like the song, it's the same shit singing, todha jai singing todha jai rapping.
What I'm saying doesn't even match the song and they're like, 'No it doesn't matter, we like your energy!' And I'm like why do you keep calling me for energy *laughs*?
Like whatever they think is right, it's like, 'This is great, let's put a rapper on it.' They're just putting a rapper on it for bullsh*t reasons.
I had some personal stuff happen, my little cousin passed away in a car crash and that shit just changes you. It's like what am I living for? Making music I don't even like.
So I went back to India, launched my record label and dropped Sherni (2016)."
See Sherni (2016) below:
Hard Kaur has also helped with developing new talent. Her album The Rising – Volume 1 (mixtape, 2017) featured 30 Indian artists who collaborated with her on the album.
The album reached number one on Apple on its day of release. With Hard Kaur receiving MTV Europe Music Award for best Indian Artist.
Hard Kaur also emphasised on how despite having made 32-33 songs in Bollywood she never received recognition in the form of an award.
"I was like I have a number one hit out here and I'm getting no recognition."
"But then I thought f**k it anyway because I was getting love from the public.
The award is not necessary. This award was based on votes from the public, it made me realise people love me and my real music. So getting an award for my non-commercial music with the mixtape felt so much more important.
Like I have a mission. I knew I had a gift from God, for the whole rap environment. Like there was a reason why I always got picked on, bullied, treated differently because I'm a woman you know?
Now I realised it wasn't a mission it was a f**king purpose. I was born to help bring new talent and nurture it in the industry.
This is why I never got married, I never had babies like I'm not interested in that, this is what my life is for."
What can you tell us about your new song "Aunty Dance Kar?"
"*laughs* I had to drop one for the family then innit! My Mum's happy.
"This is my first actual Punjabi Rap song you know?"
I always Rapped in English and I dropped a few Punjabi words here or there in Bollywood songs or in featuring.
But I've never done a proper Punjabi in folk because I had written this song and had it ready two or three years ago. I was ready to drop it but people weren't ready for it.
My mum always says you should have come up like 15 years later, and they might have been prepared for you. Like you wouldn't be frustrated.
So I was ready to drop this song for a while but this was my 'chutti year', I've been going since 1995.
Like I'm tired you know. This year I shifted to England, chilled in England, played with my Brother's kids you know,  do the family stuff. But I always get pulled back into it, into the music.
Because my fight is with the corporates and those people that use the culture to sell music. 'Aunty Dance Kar',  is for my Punjabis, you know my family, my friends and my people.
You know we know what goes down at Punjabi weddings in the UK, so it's more for UK and Punjabis. It's a little thing from me to my Punjabis.
I went hard on my lyrics because this isn't a commercial thing. People have been saying when they listen to "Aunty Dance Kar" they get the same feeling they had when they listened to, 'Glassy' (2007)."
How did you come up with the idea for the song?
"I wrote it ages ago just from observing what goes down with everybody. This is more for like the gangster aunties and bad bitches. The Boss Ladies. The boys too, the culture of 'meri gaddi teri gaddi.'
Wearing Prada suits and everyone bothering the DJ like "Oye Puth Jattan De Laa." And I'm always like why that song, this wedding could be any caste it doesn't need to be that song.
I even put that into the song. It's a question mark or a point to everyone, not every song needs to have Jatt in it.
Jattian I like because those girls, those ladies work hard, they're gangsters you know *laughs*."
The video looks crazy! How was it shooting that?
"It wasn't just the mad fun that I always have shooting with the Team DG boys. But shooting with the talented actors who featured was the best part.
The "host/singer was so funny but so sweet to let me push him off stage, the drunk uncles who made it so relatable and of course my favourite "DA MAIN AUNTIES".
I love how she ate the whole laddoo one time. I wanted the feel of a real Punjabi wedding and what goes down without overdoing it with overacting and still keeping it Hip-Hop."
Why should people listen to, 'Aunty Dance Kar'?
"I think people are going to enjoy it because it's a bunch of bars with a bunch of comedy. Now you don't get bars and comedy like this. So I think it's your song on the way to a wedding, when you're about to go and get blasted *laughs*.
This is afternoon car park song, you get me? *laughs*. This is before you go in do the shots song. Boys or girls we all know we do it. Starts in the car park song."
Watch the video of the Aunty Dance Kar: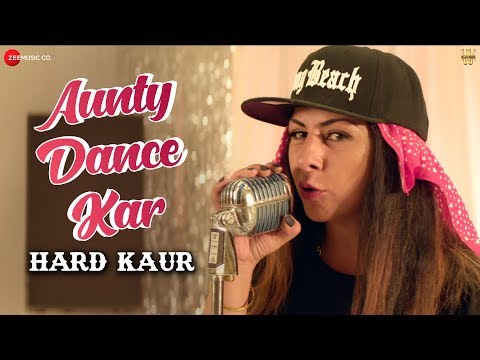 What's next for Hard Kaur?
"I'm doing a big single with Su Real, whose one of the massive massive EDM artists in India. He did an album called Twerkistan (2016). Su Real and I are coming up with a single.
The big thing I'm working on, which I didn't plan on yet but the kids from India keep calling me like, "Didi Volume two, Didi Volume two." So I'm like fuck I gotta do it.
So we've already started work on that all the beats, the artists are finalized and it is locked. Volume Two is coming and that's in July 2019.
But the next thing I am working on is the Private Album.
"It's coming in January 2019 and my tagline for it is 'don't listen to it, it's private' *laughs*"
This is more experimental which I haven't done before because of the whole 'Hard Kaur' image. I'm a writer, a composer, I've ghostwritten for other people and I have to work on that stuff and get it out there.
It's an artist thing you have to keep creating or you go crazy. This is my personal sh*t, I've never spoken about relationships or the sh*t I've gone through.
Like the sex stuff, the butterflies part, when you first fall in love, when you f**king drink at the weekend thinking 'Yeah I'll get over it.' Right, to the point where it's acceptance and you move on. Like all the parts of a relationship.
We've all dealt with this, any human being deals with this, but I've never had a chance to express this. Sound-wise it's really you know easy-listening, chill, lounge, jazz, hip-hop, R&B, soul and electronic.
It's mixed with really beautiful stuff so I'm excited about that coming in January.
I've also been working with Kru172 from Chandigarh and their producers and they've dropped a record called 'Rocking with the best'. Generally just working on pushing the underground Bombay music movement."
Hard Kaur is a powerhouse in the music business. It's clear that we will be seeing a lot from her in the years to come.
With her investment into the underground music movement in India, to her release of 'Aunty Dance Kar', there is clearly no stopping Hard Kaur.