"There's a lot of work to be done to diversify video games, and I take the responsibility of doing that work very seriously."
Diversity, particularly South Asian representation, is a growing subject in the world of gaming.
While some games do feature Desi characters, they are sadly only a handful. We are even yet to see them appear as main protagonists.
Even work is still needed in recognising the talents of developers and voice actors of colour. Hoping to make a huge change, Gestra Games will soon present its debut game, Gnosis.
A title celebrating diversity, it features Western and South Asian characters. In fact, its protagonist, named Joan D'Souza, is voiced by Desi voice actor Giselle Rasquinha.
With its focus on South Asian representation, the game certainly sounds ambitious and refreshing. Let's uncover more about Gnosis as we exclusively chat with developer Rameez Qurashi.
Can you tell us more about Gnosis and its creation?
Gnosis is a game about memory, about the things that we think are important and the things that turn out to be important later on.
Specifically, it's about the main character, Joan D'Souza, who walks into a therapist's office during a pretty low point in her life, desperate enough to try a form of hypnotherapy on her first session.
Most of the game takes place during the hypnosis session, in which the player gets the chance to interact with various mementoes from Joan's childhood and trigger significant memories about the D'Souza family.
We got the idea because we wanted to see more Desi representation in video games and because we love games that tell stories with emotional depth and relatable messages.
How was the development journey – any challenges along the way?
One of the challenges facing us is something most people our age are struggling with, money. It's also been a time-consuming project. We have to do all of the work ourselves in terms of actually designing the game, from concept to execution.
It's worth it to have complete creative control, but it has been a challenge going from a high paying software engineering job to drawing from my limited savings while I work on the game.
The second major challenge has been learning new skills on the fly. A few things from my background in engineering were useful, such as audio editing, image processing, and programming. I had no experience with 3D modelling but took an online course to learn Blender, a popular modelling tool, and watched a lot of Youtube videos.
One challenge that I was surprised by is that it was hard to find actors to fit the roles that we were looking for. There's a lot of good voice talent out there but it's an added challenge to find women of colour.
I'm glad we were eventually able to find people like Giselle. She's somebody who is immediately likeable, she's somebody you can relate to, and she understood where the character was coming from.
It's been worth it to face all these challenges, though, because I really believe in this project. I feel energized, passionate, and motivated in my work in a way which I never thought possible.
What inspired you to become a game developer and create Gestra Games?
I loved video games ever since I can remember. I first tried to develop a game when I was 12 years old with Game Maker. Eventually, I became convinced that I had to do other things, but it's always been in the back of my mind.
A little over a year ago, I started playing video games again after a very long break, and I got excited about some newer games that are telling deep, emotional stories.
I've also been inspired by the current political climate in the US, where we are based. Many more people are now seriously thinking about issues like representation in media, especially in TV and movies.
Over a billion people are playing video games today, but the range of stories being told and people that are being represented is even narrower than in other media in my opinion.
I noticed that while a few bold games had pushed the boundaries of storytelling and representation, there are still many more groups that have little to no voice in video games. Visibility matters and groups like Desis, women, LGBT people, and many others deserve a chance to be at the centre of their own stories.
There's a lot of work to be done to diversify video games, and I take the responsibility of doing that work very seriously.
How does the studio give minority groups a voice in gaming with Gnosis?
We want to be open to our audience. That's one of the great things about video games. The player isn't just a static observer; they become a part of the world of the game itself.
Gnosis is one story; it's about only one family. It can't possibly represent all Desi voices and especially not voices of other people of colour, but it's a start of a long process to put the spotlight on a different type of video game hero.
Of course, we're incredibly open to input from the audience on how we can do better or bigger things in future games.
How diverse do you think the gaming world has become?
In my opinion, it's not nearly as diverse as it should or could be, at least in terms of the types of stories being told. Obviously, the most common type of video game hero, at least in the United States, is a straight white man.
I think video games have been lagging behind other media like TV and film when it comes to prioritizing diversity.
I believe there's this misconception that there's no interest in making video games more diverse, like the audience will just disappear if we try to give someone who looks or sounds different a spot in the lead role. Maybe I'm naive, but I think audiences might be ready to try something new.
Is there any difference in how mainstream and indie developers portray diversity?
Both mainstream and indie studios have made significant contributions to the portrayal of diversity in video games but in my opinion nothing yet that hasn't been done better in TV or film.
I think as an indie developer, it's easier for anyone with an original idea to try something bold. We wanted to make contributions to portraying diversity that are new and unheard of in any medium so far, not just in video games.
Do you think the industry needs to improve its representation of South Asian and Desi Communities?
All media companies, including video game companies, have a responsibility to represent a diverse range of experiences and characters. All media companies, at least in the US, need to improve their representation of South Asian and Desi communities.
However, there are many other groups that need to be represented as well such as women, other people of colour, LGBT people, people with disabilities, etc.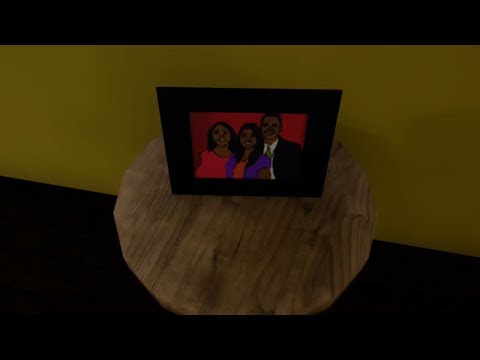 With a heavy focus on diversity, Gnosis' voice actors have welcomed this refreshing take on gaming. Giselle exclusively tells DESIblitz:
"Being Indian with a Canadian accent is not something that people specifically seek out so it was really exciting for me to audition for a role that I felt represented me. After reading the full script I also loved the idea that I got to be a part of a video game that would be making a difference."
Giselle began as a voice actor in 2015, discovering a passion in how the industry "solely focuses on a person's speaking voice". But while it has struggled with inclusion, Giselle also believes there is potential for growth. She says:
"I personally feel because it's an industry that's all about the right voice there is so much opportunity for anyone with any background to grow in it.
"It's an open industry for people of all backgrounds to literally be heard. Walking into a voice booth is a pretty amazing feeling because just with your voice you get to be anyone you choose."
While Gestra Games focuses on the release of Gnosis, the studio has other projects in the pipeline. Rameez tells us:
"Our next release after Gnosis will be a game that more explicitly explores the history and power of representation in video games called Gaze, where you play as a woman of colour in a video game in the 80s. We also have other games that feature Desi protagonists in the pipeline."
A clear focus on diversity, Gnosis looks set to pave a new path in gaming. One that features a growing presence of South Asian representation.
Releasing in the summer of 2018, the studio plans to upload new clips weekly online. Make sure you follow their developmental journey on their website. Also, keep updated with Gestra Games on Twitter and Facebook.
With an intriguing story awaiting for players to unravel, we can't wait to see more of the studio's first title!