"We thought they would uncover what had really happened, and who had done this to her."
The family of Bollywood actress Jiah Khan have insisted that the late star was murdered. While the Indian government believe she had taken her own life, Jiah's family claim this isn't the case.
On 3rd June 2013, the star's mother found Jiah Khan hanged in the Mumbai flat they shared.
Indian police conducted an investigation surrounding the 25-year-old's death. However, despite her family believing suspicious circumstances surrounding the case, the Indian Central Bureau of Investigation ruled out murder as a cause.
Instead, they concluded that the Brit-Bollywood actress had taken her own life.
Now, four years later, Jiah's family continue to speak out against this verdict. Her sisters and mother said they will fight for what they believe is the truth.
Kavita, the late star's sister, told The Guardian:
"We knew she couldn't have done it. At first we simply trusted the police. We thought they would uncover what had really happened, and who had done this to her."
In September 2017, Jiah's mother Rabbiya also wrote a letter to Indian Prime Minister Narendra Modi on her daughter's death. She said:
"All forensic evidence strongly suggests that Jiah was murdered and then hanged to make it look like [she took her own life]. I won't rest until the truth comes to the surface."
She added: "There were injury marks on Jiah's face and arm, a broken drawer handle, unexplained spots of blood and the balcony windows were unlocked, among other things."
In addition, police never recovered a tracksuit Jiah wore 30 minutes before her death. They also found no fingerprints at the scene and a dupatta that acted as a noose went missing.
Regarding all of this, Rabbiya believes officials "deliberately distorted certain information".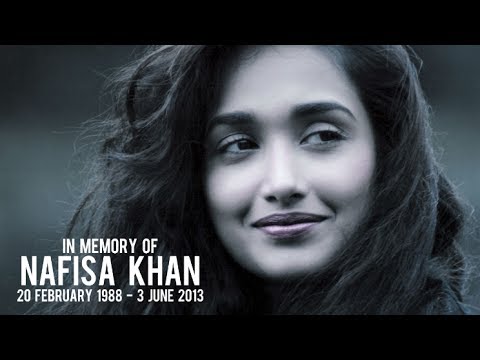 Even a private investigator, hired by the family, reported his own suspicions on the star's death. He suggested the material of the dupatta wouldn't create the marks found on Jiah.
In regards to Jiah's letter, found on the day of her funeral, Rabbiya believes it was a therapeutic note. The six-page letter, reportedly written by the actress, had blamed her boyfriend, Sooraj Pancholi, for ruining her life. It read:
"After all the pain, the rape, the abuse, the torture I have seen previously I didn't deserve this. I didn't see any love or commitment from you."
The note also supposedly shows Jiah blaming Sooraj for cheating and forcing her to have an abortion. However, her mother argues her behaviour didn't match with the CBI's ruling:
"She had her suitcases packed and found a flat in Sloane Street [in London]."
During the 2013 investigation, Jiah Khan's family felt suspicious of her boyfriend. They claim that the 25-year-old said the relationship had turned violent.
Police initially arrested him on 10th June 2013, but released him and ruled him out of any involvement. Afterwards, Sooraj Pancholi landed the late actress' family with a £12 million defamation lawsuit.
Jiah's family continue to question the verdict of the late star's death. Hopeful to find answers in what they believe is the truth.