"It's about stories from traditions and dynamics which the gatekeepers ignore."
The Bare Lit Festival will make its debut from February 26 to 28, 2016 to celebrate the amazing work of ethnic writers.
Organised by Media Diversified, it will take place at Betsey Trotwood pub in Farringdon, London, and the Free Word Centre.
There will be exciting performances, readings and conversations that focus on second-generation poets in exile, liberation in literature, Afrofuturism and more.
Among many key speakers is renowned Indian writer Sunny Singh, who has also been invited to be a panelist.
She tells DESIblitz what she sets to achieve at the inaugural Bare Lit Festival: "As an author, I have noticed that [literature festivals] do not often include writers of colour.
"And when they do, it is to talk about quite narrow topics: ethnicity, race, or in my case, India.
"I had mentioned this to Sam at Media Diversified. When they put together Bare Lit, they asked me to be participate on a panel.
"It is a conversation with the poet Malika Booker and we hope to talk as authors about issues of creativity, writing, reception, and in a global world."
Sunny comes from a highly cultured background. Originally from Varanasi in India, she grew up in Islamabad, Pakistan and New York City, USA, and pursued her studies in Spain as well.
Speaking of her background, Sunny tells us how it benefits her craft:
"My roots are very much in the Ramayana and Mahabharata, the Natyashastra, Dasarupaka, and Abhinavabharati, and in Prithvirajraso and Meera ki Padavali.
"That gives me confidence as a writer and liberates my writing."
Her creative non-fiction and academic writings have been published in key journals and anthologies across the world.
Having worked as a journalist, she also writes for newspapers and magazines across the globe in Spanish and English.
The Hotel Arcadia author adds:
"As a writer and reader, my hope for Bare Lit is that it will not only showcase British writers of colour, but also provide a space where we can focus on writing, literature and conversations that are wide-ranging, comprehensive and literary.
"I also hope that it will provide a visual and literary inspiration for upcoming writers, who do not often see themselves between the pages or in the literary world."
Sunny hopes to attend and be invited to participate again at Bare Lit, saying: "I hope this is the first step towards a conversation, and then change for contemporary writing, reading and publication in Britain."
Other participating writers, such as Sudanese-born Leila Aboulela, have also spoken out in support for the unique literature event that promotes diversity.
Leila says: "It's about stories coming from traditions, dynamics and history which the gatekeepers ignore."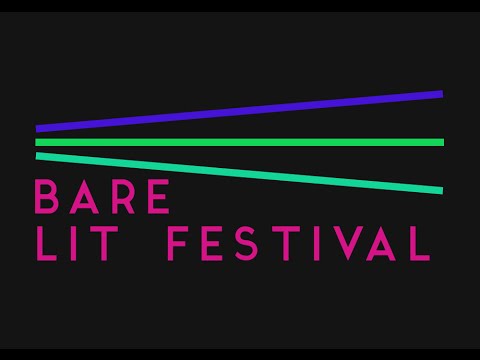 The first ever Bare Lit Festival will take place in London from February 26 to 28, 2016. For more details, please visit their website here.