"From £20 you were supposed to put in, to £2million?"
British boxer Amir Khan was furious with his wife Faryal Makhdoom after she told him she accidentally transferred £2 million out of their bank account.
But his anger soon turned to embarrassment when he found out he had been pranked.
Faryal had set up hidden cameras in their kitchen after taking the opportunity to document the prank on her YouTube channel.
The prank came to fruition after Amir asked his wife to liaise with their friend Sam and change several million dollars into pounds before Brexit.
But during their conversation, Faryal was seen saying to the former world champion that she had mistakenly transferred £2 million to Sam's account instead of the £20 that she actually owed.
Amir then lost his cool with Faryal, refusing to return her phone calls, but unaware that it was part of an elaborate prank.
Khan raged to his wife: "What the f*** do you do all day?
"From £20 you were supposed to put in, to £2million?
"How do we get him to send it back?"
In the video, Amir is seen frantically calling Sam in an attempt to recover his money.
The boxer continued: "Legally, that's it. We can't chase him back for that money.
"From £20 to £2million you dumb f***. What is wrong with you Faryal? What the f***'s wrong with your head?"
The video shows Amir spending around 10 minutes pacing around his kitchen trying to come to terms with the financial loss.
Faryal eventually revealed that it was a prank and admitted that she had set up two cameras.
Amir Khan was initially confused by his wife's admission but was relieved as a laughing Faryal told him:
"Do you really think I'd give away £2 million!"
Watch the Prank on Amir Khan. Warning of Swearing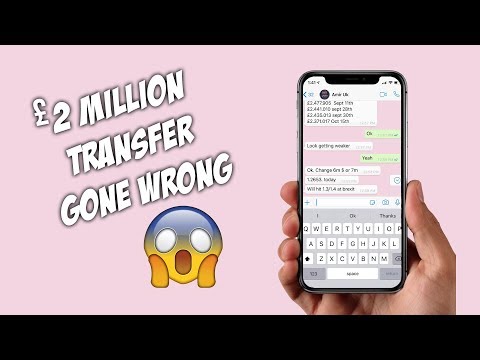 Faryal's prank video received over 264,000 views and the light-hearted incident comes two months after the couple revealed that they were expecting their third child together.
The 2004 Olympic silver medallist and his model wife took to Instagram to announce the news to their fans with a gender reveal video.
The couple, who are parents to five-year-old Lamaisah and Alayna, aged 16 months, revealed that they are having a baby boy.
In the video, Faryal said: "Guys, we're expecting our third child. We are so excited and nervous."
Amir wore a boxing glove as he punched a black balloon which burst open to reveal blue confetti.
The couple cheered and hugged as they celebrated the upcoming arrival of their son.