He can work up a crowd whether it's with his bhangra entrance or his comedic promo skills.
Amongst the announced participants of the WWE United Kingdom Championship Tournament was Amir Jordan from Dewsbury, West Yorkshire.
"Your Naan's Favourite Wrestler" has appeared in numerous British independent promotions like PROGRESS, NORTH Wrestling, and Defiant Wrestling to name a few.
Jordan's style contains a mix of technical wrestling and high-flying.
His finishing manoeuvre is a high-angle senton bomb, a.k.a, the Swanton Bomb made famous by Jeff Hardy.
He also uses the Ace Crusher which is famously known amongst today's fans as the RKO used by Randy Orton.
Amir Jordan started wrestling in 2015 and 3 years in, he has been approached by WWE!
He has been trained by former WCW, ECW and WWE Superstar, Lance Storm who is credited for training numerous names in the industry such as Dolph Ziggler, Tyler Breeze, and Justin Credible.
Jordan has the capability of becoming a full-time WWE Superstar. He can work up a crowd whether it's with his bhangra entrance or his comedic promo skills.
Bhangra Bad Boy
As his signature entries into the ring, Amir likes to get the audiences into the groove of the party sound of Bhangra music.
Jordan proudly embraces his cultural roots within his performances. Whilst accompanied by the song, Mundian To Bach Ke, he gets the crowd fired up with Bhangra, earning the moniker, the "Bhangra Bad Boy".
Check out his Desi moves as he gets the crowds involved!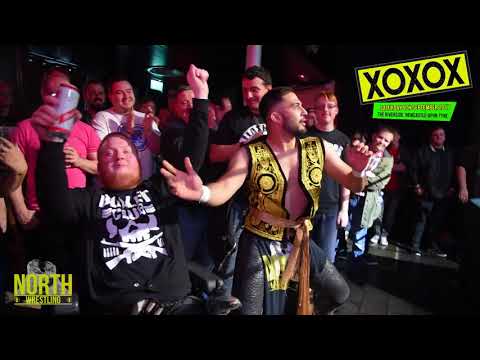 Hilarious Four Lions spoofs
Amir Jordan is also known for his funny spoofs. Here's one from Four Lions: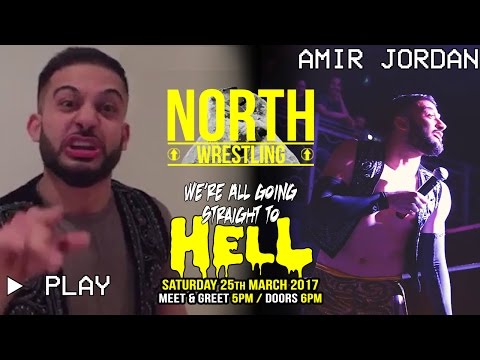 WWE's Current Desi Superstars
Amir Jordan's entry in the tournament will see the second wrestler of Pakistani descent appear in a WWE ring, after Mustafa Ali. If he were to be signed, WWE's existing pool of Desi Superstars increase.
Currently performing on the main roster are Mustafa Ali, Akam (one-half of the Authors of Pain), Sunil and Samir Singh and former WWE Champion Jinder Mahal. Meanwhile, in NXT there's Jeet Rama, Mahabali Shera, Rinku Singh, Saurav Gurjar.
Also, the first female Indian/Desi Superstar Kavita Devi who made her WrestleMania debut at the 33rd annual event.
In 2017, WWE carried out tryouts in India and the tryouts in Dubai also featured Indian hopefuls. This year they hired Arab talent during Saudi Arabia tryouts.
WWE is continuously looking to diversify their roster, reaching out to all corners of the world. Currently, international Superstars like Asuka, Shinsuke Nakamura, Andrade "Cien" Almas are taking WWE by storm.
Indo-Canadian Jinder Mahal rose to the top of WWE in 2017 becoming WWE Champion. The Authors of Pain became NXT Tag Team Champions in 2017.
In recent years, WWE has started to avoid portraying stereotypes within their Superstars' characters. This allows new recruits to feel welcome as well as displaying positivity to their audiences.
So we won't be seeing any more terrorist characters like Muhammad Hassan any time soon.
WWE United Kingdom Championship Tournament
WWE's first United Kingdom Championship Tournament in February 2017 was a complete success. It featured fresh new talent from the UK and Ireland.
The tournament saw the crowning of the inaugural UK Champion, Dudley's Tyler Bate who fought Birmingham's "Bruiserweight" Pete Dunne in an epic final.
The two Midlanders feuded over the championship for the majority of 2017, producing some of the best matches of the year. At NXT Takeover: Chicago May 2017, Bate dropped the title to Dunne, ending his reign at 125 days. Dunne has proven to be a dominant champion with his reign reaching the 1-year mark on the 20th May 2018.
With the "Bruiserweight", seemingly unstoppable, WWE is looking for a new challenger. It was announced a new two-day tournament is scheduled to take place at the Royal Albert Hall to decide who will face Pete Dunne in the Summer of 2018.
Here's the video showing his participation this year: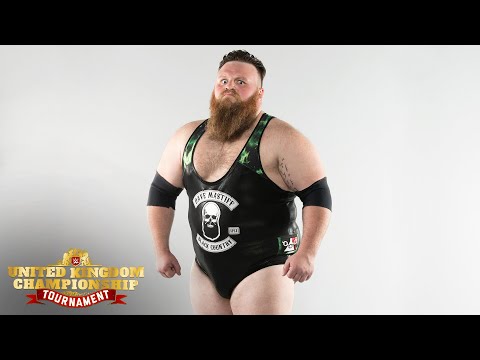 With the great news of Amir Jordan participating in the United Kingdom Tournament, we are desperate to find out how far he'll go. Can he bag himself an opportunity to challenge the United Kingdom Champion, Pete Dunne?
Even if he doesn't win, it would be great to see him gain a contract with the company. Previous tournaments have proven you don't need to win in order to be signed by WWE. Mustafa Ali is proof.
He was a substitute in the Cruiserweight Classic, lost in the first round, signed a contract with the WWE and performed at WrestleMania 33.
Watch the WWE United Kingdom Championship Tournament on the 18th and 19th June on the WWE Network.