"Aishwarya thinks she can do it, [but] she's still a bit unsure."
Aishwarya Rai Bachchan is not just on a mission to return to the big screen with Jazbaa (2015).
The Bollywood actress blessed with heavenly beauty wants to grace our ears with her voice, too!
Rumour has it Aishwarya will be picking up the microphone for her first ever playback song in the action flick.
Apparently, director Sanjay Gupta is the one who proposes the idea to Ash.
Sources reveal: "She has a very musical voice and is often known to hum tunes.
"Several music directors have contributed to the album and [Sanjay] has a great number in mind for her. Ash seems to be up for the challenge."
Insider chatter suggests it all hinges on whether the film crew can convince Ash to follow in the footsteps of Salman Khan and Alia Bhatt.
Sources say: "They begin shooting for the track today and that's when they plan to sit and discuss the song details.
"Though the actress thinks she can do it, she's still a bit unsure as she is very particular about whatever she does.
"She would want to rehearse before she records the song. It's a situational song."
If all goes well, Ash will be singing a party club song. We can definitely count on that to heighten the buzz for Jazbaa to a new level!
Not that it needs any more media hype to boost its box office collection, as the film trailer has already clocked an astonishing 2.1 million views within 24 hours!
This puts the power duo – Ash and Irrfan Khan – way ahead of Sallu Bhai's Bajrangi Bhaijaan (1.8 million) and Khiladi's Singh is Bling (1.7 million).
Watch the trailer here: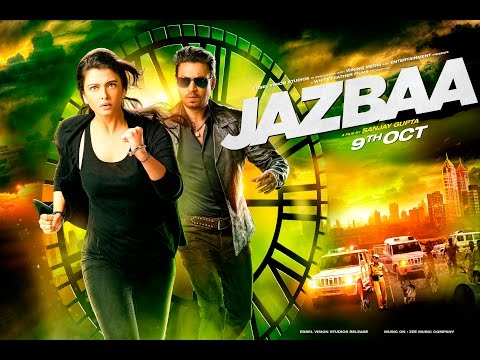 Jazbaa, a remake of the Korean film Seven Days (2007), also stars Shabana Azmi, Chandan Roy Sanyal and Siddhanth Kapoor.
Aishwarya takes the lead in the film as a lawyer, acting opposite Irrfan who plays a police officer.
Jazbaa is scheduled for release on October 9, 2015.