Alonso launched this absolute cracker at 70 yards away from the goal post!
Halfway line goals in football matches make for some absolute screamers.
They are the perfect entertainers – desperate attempts to score in the final minute or the result of a cheeky punt from an over-confident striker.
Over the goalies' head, clipping the cross-bar and bouncing in, or plain on-target blasts, they are the stuff of dreams and nightmares at once.
No one can deny the thrill of watching them fly through the air and land at the back of the net.
DESIblitz presents the 7 most memorable and amazing halfway line goals!
1. Nayim ~ Real Zaragoza vs Arsenal (1995)
Scoring the winner for Real Zaragoza in the 1995 UEFA Cup Winners' Cup final, the Spaniard's goal came in the last minute of extra time. Talk about nail-biting!
Seaman got his finger on the ball, but could not stop it flying over his head. It crossed the line as Seaman dropped to the ground.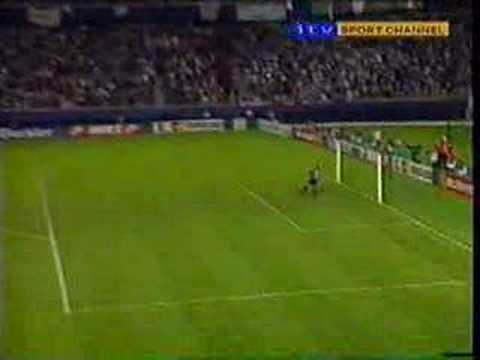 2. David Beckham ~ Manchester United vs Wimbledon (1996)
This is often hailed as one of the best strikes ever and labelled by David Beckham himself as his personal best.
Watch young Becks collect the ball in his own half and set up a superb lob of goalkeeper, Neil Sullivan.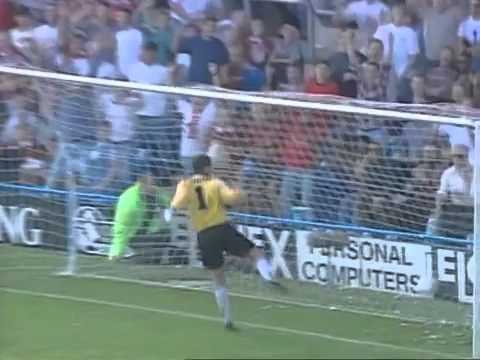 3. Rivaldo ~ Atletico Madrid vs Barcelona (1998)
Having already secured the La Liga title, Barcelona travelled to Atletico Madrid with nothing to lose.
But Rivaldo showed up and turned up the heat!
Striking the ball as he was about to be tackled, the Brazilian saw the keeper off his line and just hit and hope.
There was nothing goalkeeper Jose Francisco Molina could do, but pick the ball up from his own net.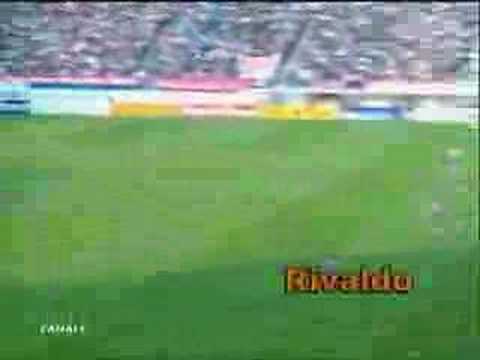 4. Xabi Alonso ~ Liverpool vs Newcastle (2006)
70 yards! At 70 yards away from the goal post and inside his own half, Alonso still managed to launch this absolute cracker!
Newcastle keeper, Steve Harper, was left to scramble around on the floor in despair. Unbelievable!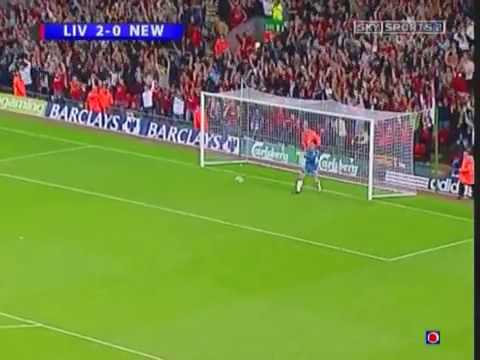 5. Dean Cox ~ Walsall vs Leyton Orient (2012)
Here comes another 'own half' strike, as Dean Cox lit up the Banks's Stadium with his attempt to score.
The ball soared beautifully above the keeper and fell straight into the back of the net!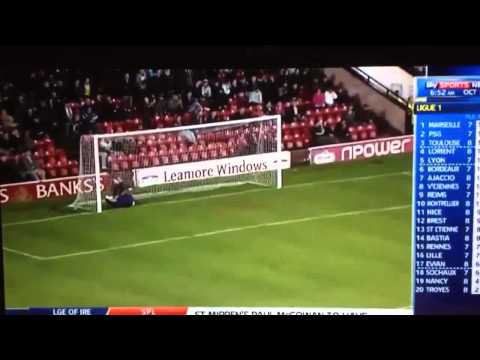 6. Wayne Rooney ~ Manchester United vs West Ham (2014)
Just past the half way line, the ball bounced up nicely for Rooney to ping it in the air and shoot over Adrian's head.
Commenting on his goal being compared with Beckham's, Rooney said his was 'up there with the best'. We'll let you be the judge of that!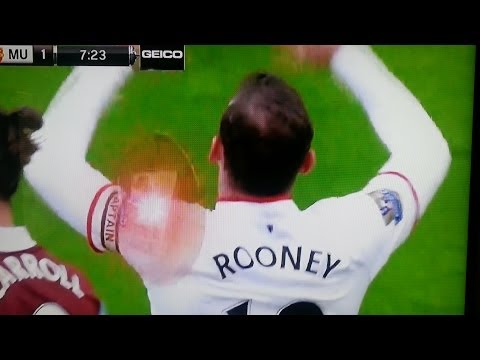 7. Charlie Adam ~ Stoke City vs Chelsea (2015)
Finally, we have Charlie Adam's incredible long-range strike against English Premier League giant, Chelsea.
Courtois did well to get his hand on this absolute rocket, but even the best would struggle to save this beast!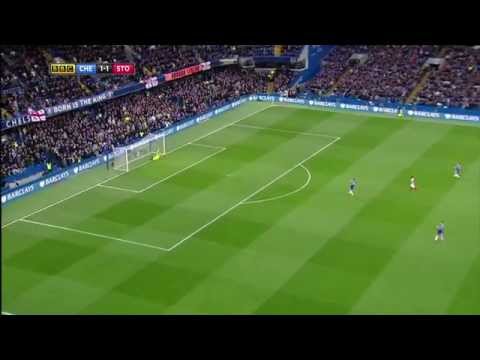 Vote now for your favourite halfway line goal of all time!
Loading ...