"It is a trashy film, but it commits to its ridiculous premise perfectly"
Films based on popular video games have a typically bad reputation.
This is primarily because they tend to come across as cheesy and hollow.
Video games are generally a challenge to adapt for the big screen. Particularly complex game franchises that have intricate story-lines, in-depth fantasy worlds and incredible special effects.
But sometimes filmmakers create films that are so bad that one wonders if they were even trying to emulate or pay homage to a cherished video game at all.
The 2016 release of Warcraft, based on the infamous and addictive World of Warcraft, brings into question whether film adaptations of video games actually work.
For the most part, Warcraft received mixed reviews. Metacritic users loved it, with an overwhelming score of 8.l6, critics on the other hand panned the film, scoring it only 32.
This film may however be the exception to the rule, as historically the track record of video game films is almost embarrassing.
DESIblitz explores the worst and most cringe-worthy film adaptations of video games.
Super Mario Bros. (1993)
This film is cringe personified. Dubbed by Yahoo as 'gaming's first official film flop', it is safe to say that this adaptation of the beloved Super Mario franchise was not well received by fans.
The clothing of the characters were whimsical, like a Comic Con cosplay gone horribly wrong. Bob Hoskins, the actor who played Mario has called the film: "The worst thing I ever did."
Super Mario Bros' plot was laughable and the makeup was embarrassing. To make matters worse, the acting felt like a bad parody. This film set a very low bar for video game movie adaptations.
Mortal Kombat: Annihilation (1997)
The first Mortal Kombat movie isn't considered that bad when you compare it to the dreaded sequel that followed.
Annihilation somehow managed to take a simple fighting game and turned it into an embarrassing movie.
Director John R. Leonetti, changed the original cast which made the acting wooden, awkward and overall just painful to watch.
The terrible costumes and special effects make this film something video game lovers should not waste their time on.
Hitman: Agent 47 (2015)
Hitman is a series that really gels well with gamers. Players are given a target to kill but they have to be creative in how to do it.
The game offers various solutions, from infiltrating a place by disguising yourself in a guard's uniform, or running and gunning.
As adaptations go however, director Aleksander Bach spent far too much time on the aesthetic of the film and not enough on the story-line or character development.
A  review from the New York Times said: "No amount of killer good looks can save a project with only an echo chamber of destruction where a story ought to be.
"A grab bag of random notions lifted primarily from the Terminator and Matrix universes, Hitman is a sexless, virtually bloodless chain of preposterous battles rendered in a two-dimensional gloss."
Double Dragon (1994)
Double Dragon is a well loved classic arcade two player side-scroller action game.
Players have the choice of being patient and analysing enemy attack patterns, or attacking recklessly by button mashing.
The film adaptation failed to show the former and focused a lot on the latter. Senseless fighting may not be all bad, but the predictability of it leaves the film being an underwhelming watch for fans.
If you want to watch something cheesy, silly and something guaranteed to give you second hand embarrassment, then this one is for you.
However, the rest of us should avoid it like the plague. Directed by James Yukich, the film scores an abysmal 8 per cent on Rotten Tomatoes.
Silent Hill: Revelation (2012)
Many would presume something starring Game of Thrones actor Kit Harington would be a hit. However this third installment in the Silent Hill franchise really lacked substance.
This franchise of games focuses on scaring the living day lights out of gamers, and in some cases scarring them completely.
The film adaptation however fell flat. It was predictable in its jump scares and really bored anyone who watched it. It spent too much time on a story that didn't make sense and really lost the essence of the Silent Hill series.
Entertainment Weekly wrote: "As it stands, there's plenty of exposition, but not much explanation.
"The dialogue is clunkier than Pyramid Head's enormous polygonal noggin, and the frights don't ever get more complex than the fake-out snake-in-a-peanut-canister variety."
Street Fighter (1994)
The Street Fighter franchise is an iconic gaming series with millions of gamers across the world growing up playing it.
Despite being a commercial success, the film adaptation disappointed everyone and many fans simply choose to ignore that it ever happened.
Directed by Steven E. de Souza, the film starred a notable cast that includes Jean-Claude Van Damme, Raúl Juliá, and Kylie Minogue.
Van Damme as Guile was a special level of hell for devout fans. Playing an American character with a French accent was not only very confusing but incredibly awkward. In addition, Van Damme's acting was wooden and challenging to watch.
The film overall suffered because of its terrible acting, plot and really just losing the essence of what Street Fighter is about.
Even so, Tajinder, an avid Street Fighter fan tells DESIblitz: "It is a trashy film, but it commits to its ridiculous premise perfectly."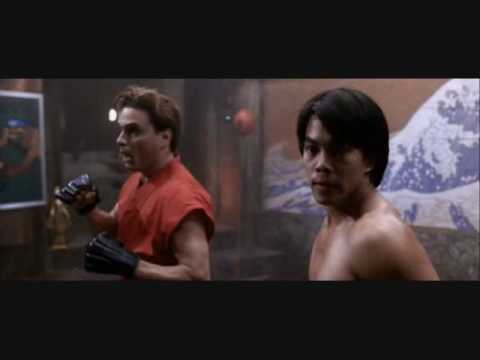 If made correctly, video games as a way of telling engaging stories can be a fantastic visual treat on screen.
Sadly, in a lot of cases film adaptations take away the essence of beloved video games.
With cheesy costumes and a 'hope for the best' attitude from filmmakers, many gaming fans are left bitterly underwhelmed.