"Samia's work represents a wonderful fusion of styles and cultures"
DESIblitz is offering an incredible chance to win a pair of tickets each for the Samia Malik Company Tour in London, Bradford, and Birmingham between October-November 2019.
After performing successful shows in the UK during mid-2019, the musical spirit of singer-songwriter, Samia Malik once again takes centre stage.
Samia will captivate audiences with her scintillating voice in six further shows spanning the north and south of England.
The brave style of fusion music by Samia stretches and supplants the conventional Urdu Ghazal form.
Using the skill of writing superb original tracks in English and Urdu, Samia scrutinises contemporary issues relating to race, gender, and identity.
A strong band will re-join Samia for the remaining part of the tour starting from October 27, 2019, and finishing on  November 29, 2019.
The stellar group of musicians includes famous international guitarist Giuliano Modarelli (Italy), the extraordinary and flexible multi-instrumentalist Sianed Jones (violin, keyboards, and bass guitar) and celebrated tabla maestro Sukhdeep Dhanjal.
Samia and the mighty band will be performing on tour in all major UK cities and towns. Fascinating Q&As will take place at the different shows with Official Media Partner, DESIblitz leading the way.
For the London show, eminent writer and activist Amrit Wilson will attend and be in conversation with Samia Malik, under the banner of DESIblitz.
Two young Asian women performers will also guest at Rich Mix London. They include a rapper and a published spoken word artist.
In addition, the Norwich based artist will unveil her album Samia Malik Live at NAC during the tour.
The fresh live recording tracing its roots to Ghazal and Indian classical music merges with the flickers of Arabic, Bhangra, Flamenco, Latin, World Folk, Bollywood, Eastern European and jazz. The album also includes improvisation of supreme quality.
Looking back at the phenomenal response of the tour and confidently moving forward, Samia exclusively told DESIblitz:
"Exactly halfway through the tour and the audience responses have been overwhelmingly positive. Diverse audiences are riveted and tell us that the material resonates powerfully with them and their experiences.
"More importantly, they are loving the combination of instruments and people on stage. They love the rapport between the musicians.
"They understand that my perspective is not one that is often heard which makes it even more important and fresh. The Q&A sessions have thrown up interesting issues, reminding people that this is indeed a 'one world.'
"This has been a rollercoaster of a tour so far and I am so excited to be bringing this show to completely new audiences across the county."
Supporting this tour, Hedley Swain, Area Director, South East, Arts Council England, said:
"It is really exciting to support diverse artists that are pushing the creative boundaries.
"Samia's work represents a wonderful fusion of styles and cultures, bringing together music from South East Asia and Europe, as well as English and Urdu.
"I hope that our support will mean more people will have the chance to experience this authentic, bold and innovative fusion music."
Watch an acapella version to a song from her album here: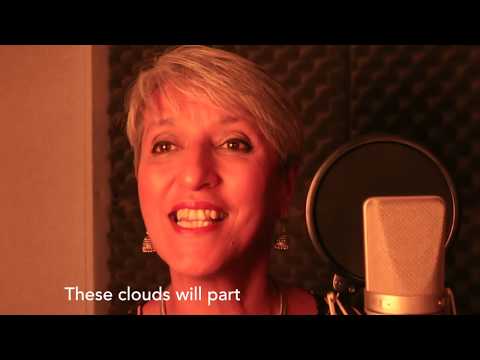 Samia will also be conducting a series of workshops up and down the country. The workshops will focus on the core themes that have acted as the creative impulse to her music.
The workshops will take place in collaboration with local community groups. The workshops will provide a  comprehensive insight into Indian music and the art of songwriting.
So, you don't want to miss these amazing shows and workshops led by Samia Malik, with fusion topping the agenda.
For more information about this fantastic tour please check here.
LONDON SHOW DETAILS
Date and Time: Sunday, October 27, 2019, at 7.30pm
Venue: Rich Mix London, E1 6LA
Buy Tickets: Samia Malik Company Tour 2019: London
BRADFORD SHOW DETAILS
Date and Time: Thursday, November 28, 2019, at 7.30pm
Venue: Kala Sangam Arts Centre, Bradford, BD1 4T
Buy Tickets: Samia Malik Company Tour 2019: Bradford
BIRMINGHAM SHOW DETAILS
Date and Time: Thursday, November 29, 2019, at 7.30pm
Venue: Midlands Arts Centre Cannon Hill Park  Birmingham B12 9QH
Buy Tickets: Samia Malik Company Tour 2019: Birmingham
Tickets can be purchased by visiting the links above.
FREE TICKETS COMPETITION
We have one pair of tickets to give away to one lucky winner for each of the above venues.
To win a pair of FREE tickets to attend Samia Malik Company Tour 2019 simply answer the question below and submit your answer to us now!
One entry will allow you to win two tickets for one event. Duplicate entries will not be accepted.
The competition closes at 12 pm on Friday, October 18, 2019. Please read the Terms and Conditions of the competition below before entering.
Terms & Conditions
You have read and agreed with our updated Privacy Policy informing you how we use your competition data.
DESIblitz.com is not responsible for and will not consider incomplete or incorrect entries, or entries submitted but not received by DESIblitz.com for any reason, as potential competition winners.
To enter this competition, you must be at least 18 years old or older.
The winner will be contacted at the "sender" email address or telephone number that was used to enter the competition and the "sender" will be considered as the sole winner.
No more than one entry per email address is permitted and will be considered.
You hereby agree to hold DESIblitz.com and its affiliates, owners, partners, subsidiaries, licensees sponsors and assigns harmless from and against, and hereby waive any right to pursue, any claims of any nature arising in connection with the inclusion in, publication via or display on any DESIblitz.com site or this competition, or any other use authorised under these Terms, of any photo or information submitted to DESIblitz.com by you;
Your Details – In order to claim a winning entry, the entrant supply DESIblitz.com with his/her legal name, a valid email address, and telephone number.
Winner – the winning entrant of the competition will be selected using a random number algorithmic process which will select one number from only the correctly answered entries input serially into the system. If details supplied by any winner are incorrect, then their ticket will be offered to the next random number from the winning entries.

DESIblitz.com will communicate with the winner via the email or telephone provided. DESIblitz.com is not responsible for emails not getting to the user, nor responsible for the quality of the seats, if show times or dates change, and is not responsible for anything that happens before, during, or after the event.
The winner may not request substitutions of winnings. The winner is solely responsible for any and all taxes and/or fees, and all such additional costs that may be incurred after or before they receive the tickets.
DESIblitz.com, nor employees of DESIblitz.com or partners may be held liable for any warranty, costs, damage, injury, or any other claims incurred as a result of any winnings of a prize.
DESIblitz.com is not liable for any loss arising out of or in connection with or resulting from any competition promoted by DESIblitz.com.
DESIblitz.com does not accept responsibility for: (1) lost, late or undelivered entries, notifications or communications; (2) any technical, computer, on-line, telephone, cable, electronic, software, hardware, transmission, connection, Internet, Web site, or other access issue, failure, malfunction or difficulty that might hinder the ability of an entrant to enter the competition.
DESIblitz.com disclaims any liability for inaccurate information, whether caused by the Web site, its users or by human or technical errors related to the submission of entries. DESIblitz.com makes no warranties or guarantees in relation to the prizes.
No purchase is necessary to enter the competition. Details given in the entry to the competition will only be used by DESIblitz.com in accordance with its privacy policy and consent communications from DESIblitz.com
By entering the competition, entrants agree to be bound by these Terms and Conditions which are governed by the law of England and Wales. DESIblitz.com and all entrants irrevocably agree that the courts of England and Wales shall have exclusive jurisdiction to settle any dispute which may arise in connection with these Terms and Conditions and submit all such disputes to the jurisdiction of the courts of England and Wales, provided that for the exclusive benefit of DESIblitz.com shall retain the right to bring proceedings as to the substance of the matter in the courts near an entrant's residence.
DESIblitz.com reserves the right to alter any rules of any contest at any time.