"I feel as long as both individuals are doing it consensually, it's completely fine"
What would you do if your one night of passion became a one-night nightmare for the rest of your life?
Capturing the themes of infidelity, love and obsession the sensual thriller One Night Stand has turned up the temperature in the cinema halls with its steamy scenes and steamy star cast.
The star cast includes Sunny Leone, Nyra Banerjee and Tanuj Virwani.
In the news for its bold and sensual representation, audiences are looking forward to seeing Jasmine Moses D'Souza's directorial debut.
One Night Stand follows the lives of the newly wed couple, Urvil (played by Tanuj Virwani) and Simran (played by Nyran Banerjee).
Everything seems to be perfect with Urvil who is excelling in his career, and Simran loving him unconditionally.
However, during one unfortunate and passionate night, Urvil has a one night stand with the beautiful Celina (played by Sunny Leone).
Caught in the trap of infidelity Urvil is stuck between his lust for Celina and his love for Simran.
But giving into his emotion of lust Urvil returns to Celina hoping to repeat their passionate night. Nonetheless, confident he can repeat his act of deception once again Celina discards Urvil's emotions by calling it 'just a one-night stand'.
Refusing to take no as an answer Urvil decides to go on a journey of revenge and mania. Will Simran come to know about Urvil's deceptive behaviour? Will Urvil's lust turn out to be self destructive? Watch One Night Stand to find out.
Being nearly nine films old in the industry the Indo-Canadian actress, Sunny Leone was always criticised for the monotonous role choices and her mediocre acting.
However, hoping to prove critics and audiences wrong, Sunny is confident she has put a lot of effort into her acting and is hopeful to shut her haters up with her talent.
In an interview, she explained how much hard work she put into this role. Hoping to create a new image of herself as a serious actor, she said:
"This film is in a different space then the other films I have released. I am looking forward to seeing everyone's reaction to this type of content. I worked hard on trying to act well on this one and I hope it shows."
When asked about her opinion on one night stands, the actress went on to add: "I feel as long as both individuals are doing it consensually, it's completely fine."
With certain topics still been seen as taboo in contemporary Indian society, extramarital affairs and one-night stand, especially on a commercial platform can put the filmmakers on the forefront for appraisal but also criticism.
When Tanuj Virwani, the protagonist of the movie was asked about whether or not he was apprehensive on doing the role he gave a very a calm and straightforward answer. He said:
"As far as the name of the film is concerned, the makers have made a smart decision. When you have a title like 'One Night Stand' and a film that stars Sunny Leone, it will grab eyeballs."
"The crux of the film is what happens post a one-night stand and the damage it does to individuals and families."
Hoping to differentiate herself as an actor with One Night Stand, Sunny Leone has one thing in common with all her films, and that is the great music.
One Night Stand is no exception, and composers Tony Kakkar, Vivek Kar, Meet Bros and Jeet Gannguli have left no stone unturned in order to make One Night Stand an enjoyable album.
'Do Peg Maar' sung by Neha Kakkar the Punjabi track has a nice mix of EDM to it giving it a contemporary feel with a Desi twist.
'Ijazat' is already part of the top 10 most downloaded tracks on iTunes, is one of the most soulful tracks of the album. Sung by Arijit Singh, the romantic track explains in a melodious way the obsession Urvil has towards Celina.
'Ishq Da Sutta' is your quintessential Meet Bro's hip hop Punjabi track, having a good bass to it the track connects well by explaining the high the characters get of this one night stand.
'Ki Kara' is the heartbreak anthem of the album, being stuck between the head and heart the beautiful Punjabi track expresses the problems of love. Touching on the heart strings, the track is definitely an audience favourite.
Watch the trailer for One Night Stand here: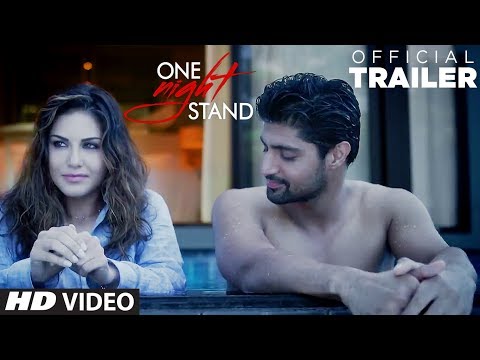 So would you like to be part of this one night stand with Sunny Leone?
One Night Stand released from May 6, 2016.