"I worked hard on trying to act well on this one and I hope it shows."
Sunny Leone is gearing up for her second film release of 2016, One Night Stand, with a full-length trailer and two sizzling music video.
The trailer reveals how the married Urvil (played by Tanuj Virwani) becomes obsessed with Selina (played by Sunny) after a one night stand.
His infatuation with Selina simultaneously puts his marriage on the rocks and sends him to the edge of sanity.
The film is not short of love making scenes between Tanuj and Sunny, who looks every bit tantalising in the trailer clip.
But the Indo-Canadian actress stresses One Night Stand is not just about physical intimacy.
Sunny says: "This film is about a 'one night stand' but the film really begins after and focuses on how that one night changed their lives.
"I really appreciate the efforts that Jasmine [Moses-D'Souza] has put in making this film. I think every person who watches it will understand what she is trying to communicate.
"I'm proud to be associated with it because I feel strongly about the bold concept."
Watch the trailer here: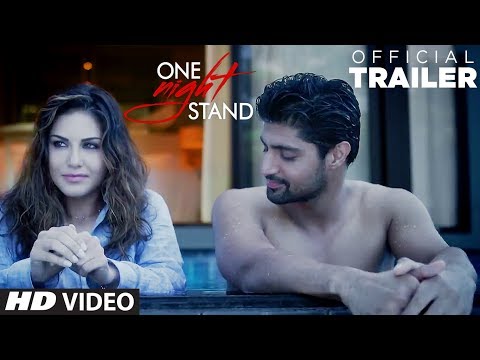 The first two songs for the film, 'Ijazat' and 'Ishq Da Sutta', are instant hits with fans. Both tracks feature Meet Bros and the former has already crossed 16 million views on YouTube!
Watch the music video of 'Ijazat' here: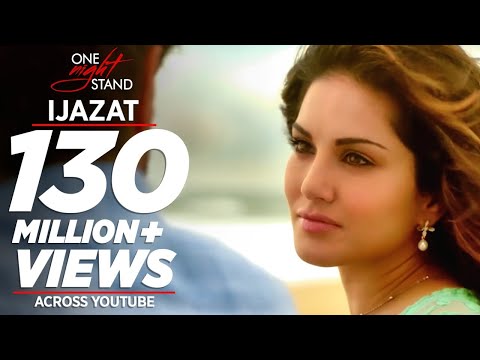 While Sunny welcomes the incredible excitement around her new film, the former adult actress is never too far away from debates over morality.
Since her arrival in Bollywood, Sunny has been regularly targeted for her past and portrayed as a bad influence on Indian society's sexual values.
If Sunny was blamed for the rise of rapes in India in a condom ad which promotes safe sex, then One Night Stand, though filmed more tastefully than some of her other ventures, will no doubt become an easy target for those against sex before marriage.
Forum user Balram points out the public's hypocritical reaction towards Sunny performing sex scenes in Bollywood films: "Let me get this straight: movies like Race, Race 2, and Jism are released and people love them, despite having the same steamy scenes.
"And yet when Sunny has a movie out (which by the way this one looks like the best she has done so far), people instantly call it 'porn'.
"You guys are a bunch of hypocrites. Before colonisation, India was a very sexual country, and after the British people came people have become so repressed. If you think for a second that Sunny has caused people to start to have premarital sex you need to educate yourselves."
Changing the viewers' perception of the 34-year-old actress is going to be a long journey, but Sunny believes her efforts will be paid off, saying: "I worked hard on trying to act well on this one and I hope it shows."
One Night Stand will be released on April 22, 2016.