"Here is a song made purely out of my love for music."
Pakistani and Bollywood singer Atif Aslam who is famous for his soulful voice returns with the brand new single '12 Bajay' (12 o'clock).
'12 Bajay' will take music lovers back to the days of Aadat (2005) and pop-rock band Jal. But unlike his normal soothing romantic songs, this track also has a more rock feel to it.
The fresh single, which was released on Wednesday, December 12, 2018, is already creating a buzz for the singing heartthrob.
Atif's fans have always admired his work as it touches the soul and appeals to a younger audience worldwide.
The music to this track does not disappoint as Aslam gives his fans the perfect 2018 farewell.
On December 11, 2018, Atif made an announcement about the release but in a unique and different fashion.
On his official Facebook page, Atif Aslam posted a teaser showing him on the phone prior to going on stage, with the audience going crazy in the background saying: "Atif Atif!"
The eleven seconds video then shows a quick animation of Atif in a white shirt, wearing sunglasses.
Before the end, the video reveals in text form the release date and time of the song, "12th December, 12pm."
True to its promise the song did release on the exact date and time.
'12 Bajay' releases three years after his last single 'Humein Pyar Hai Pakistan Se' – a defence day celebratory song which came out in 2015.
In a behind the scenes video about '12 Bajay' that went LIVE on YouTube, Aslam talks about the idea behind the single and producing at Sunset Sound Studios, Los Angeles, USA:
"It was an honour to record at the studio. When we got there tou pata chala ke 200 se zyada Grammy award winners ne wahan record kiya hai (found out that over 200 Grammy award winners had recorded there).
"Aik musician ke liye khwaab hota hai aise jagah pe perform karna, record karna (For a musician it is a dream come true to perform and record there)."
Watch behind the scenes video of '12 Bajay' here:
Atif added that his aim was to produce the type of music he felt passionate about:
"Main kaafe arsay se is cheez ko soch raha tha ke haan (I have been thinking about this for a very long time), I should make the kind of music that I want to play.
"Jab maine isko record kiya tha tou mujhe apne Aadat wale din yaad agae thay (When I recorded this track, I remembered my days on Aadat)."
Besides having a wonderful tune, the video to '12 Bajay' is visually creative with powerful animation based imagery, which keeps viewers glued to the screen.
The 'Dil Diyan Gallan' (Tiger Zinda Hai: 2017) singer starts the song in his usual lighter note, accompanied by a soft guitar melody.
As the track gradually transforms into rock, with a blend of electric guitars and dynamic drumming, the robust vocals of Aslam begin to take over.
The unforgettable music video is seven minutes in duration, comprising of several innovative shots, animation and graphics.
Renowned filmmaker and musician Zeeshan Parwez is the director of the video. The video has a range of clips including Atif in the recording studio, visuals from his shows and music videos.
The video keeps one interested and craving for more. For the first time, a track by Atif has a rocking chorus, providing his fans with an element of surprise.
Announcing the song on social media, the Wazirabad born singer said:
"Here is a song made purely out of my love for music. The same love that breathed life into my journey.
"The same love that resonates with all of you beautiful people. I took only that love when I entered sunset sound studio earlier this year and left everything else at the door.
"I forgot about all the numbers and the views and all the pressure that comes with it…and just let it all out in the studio. If you can even feel 5% of what I felt while making this, it's a success."
For this track, Atif has worked with a number of musicians including Zain Ali and Danish Khwaja (guitars), Sameer Ahmed (bass), Alfred Peter D'mello (drums), Arsalan Rabbani (keys and organ), and Sharoon Leo (Violin).
This is not a run of the mill track. Many people out there may listen to it a couple of times before giving their final verdict.
Ever since the song premiered on YouTube, '12 Bajay' has been getting good views on the social media platform.
The track is primarily receiving positive views and that too from people of India and Bangladesh. One fan on YouTube comments:
"The best falsetto voice i have ever heard…. falsetto was just out of this world…as it was said by Peter Gabriels."
Commenting on the track, another fan mentions:
"Atif literally pour his whole heart and soul in this song! I NEVER knew Atif could hit those notes and those VOCALS!???
"The music is just so ELECTRIFYING! JUST LOVE IT. Trying something new and the result is so good."
Watch the official video of '12 Bajay' here: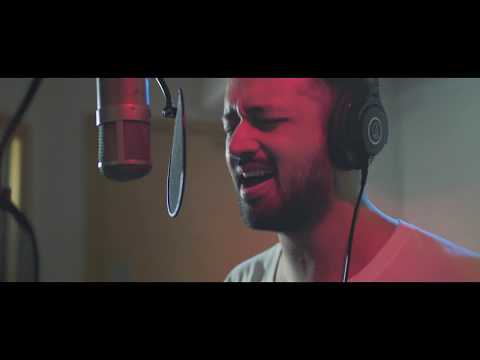 However, amidst all the raving reviews, there are a couple of people who are somewhat critical of the track. One YouTube user highlights the lyrics saying:
"I didn't like lyrics of this song. This song easily cross 5-8M views but to make a song blockbuster like Tere Sang Yaara , Dil Diya Gallan , O Sathi etc. lyrics are equally important.
"I was wondering why Atif choosing songs like Selfish and this."
Nevertheless going by the response so far, the track will accumulate high YouTube views. For all the Atif Aslam fans, watch and listen to the track and come to your own conclusion.
The track is experimental to a certain degree, with the way it is shot alongside the animations.
Overall the die-hard Atif Aslam fans naturally welcome '12 Bajay' as the perfect way to end 2018.