"Everything is pitch-perfect about the track."
Internationally renowned artist Atif Aslam is a super gifted playback singer from Pakistan. His vocals are amazing, delivering from soft and heartfelt to high energetic notes.
Atif was born to a Punjabi family in Wazirabad, Punjab, Pakistan on March 12, 1983.
Aslam found his inspiration for singing from the legendary Nusrat Fateh Ali Khan (late) and Sufi queen Abida Parveen. In 2002, Atif kickstarted his singing career by joining the band 'Jal.'
Releasing his first solo album in 2004, Jal Pari was very successful. This album gave hit tracks including 'Bheegi Yaadein', 'Aadat' and the title track 'Jal Pari.'
Most noteworthy, the excellent execution of 'Jal Pari' saw Atif Aslam gain recognition. Atif won 'Best Debut Singer' at the Sahara Sangeet Awards (2005) and 'Best Album' at the Lux Style Awards (2005).
In addition, Atif is a versatile vocalist. He can sing in different languages, including Bengali Hindi, Punjabi and Urdu.
Crossing over to Bollywood, Atif has many hit songs, which showcase his great vocals. Popular tracks include 'Pehli Nazar Mein' (Race: 2008) and 'Dil Diyan Gallan' (Tiger Zinda Hai: 2017).
We take a look at his most popular, soulful tracks, which music fans admire and will cherish forever.
Aadat – Jal Pari (2004)
Jal Pari is the first solo album of Atif Aslam after leaving Jal, the Pakistani rock band. The single 'Aadat' originally is part of the namesake album by Jal.
'Aadat' is the first single by Atif.  With the song doing very well and being a chart-topper, Atif became a viral sensation.
This song features in the soundtrack of Bollywood movie Kalyug (2005). 'Aadat' has three forms, a rearranged version by Mithoon sung by Atif, a remix and one sung by Jal.
Speaking to OK! Pakistan, Atif reacted to the success of the single, stating:
"Well, I had no idea it was going to do that well.
"I just thought that Aadat would be this one-hit-wonder and then I recorded my first album and put it on the internet to which I got fantastic feedback from the audience."
The track went onto claim 'Best Lyrics', 'Best Song' and 'Best Composition' at the 2005 Indus Music Awards.
Watch 'Aadat' here:
Bheegi Yaadein – Jal Pari (2004)
'Bheegi Yaadein' starts with a bang, featuring the strong vocals of Atif without any background score.
The instrumental kicks in after thirty-eight seconds as the whole piece flows with ease.
'Bheegi Yaadein' was one of three songs, including 'Aadat' from Jal Pari that encountered copyright issues. This was due to the album 'Aadat' by Jal and 'Jal Pari' by Atif containing similar tracks.
As a result, Jal and Atif Aslam claimed shared rights. Atif has performed this hit track in live concerts with excellence.
On July 31, 2015, Aslam performed live in a New Delhi concert to a packed audience consisting of over 2,500 fans. Despite being three hours late, Atif kept the audience calm by projecting his soulful vocals.
The initial lines sum up the depth of this track:
"Naa main jaanu, Naa tu jaane, Kaisa hai yeh aalam, Koi naa jaane."
From 2004 to 2005, The News International recognised 'Jal Pari' as the 'Best Selling Album Of The Year.'
Watch 'Bheegi Yaadein' here: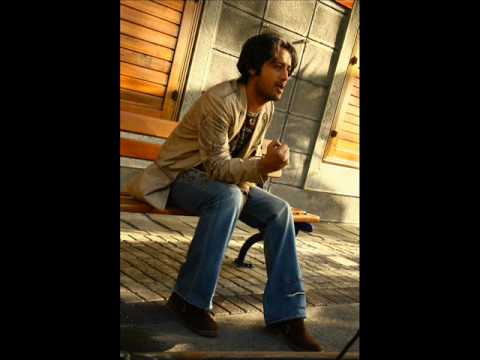 Tere Bin – Bas Ek Pal (2006)
Atif Aslam made an entry into Bollywood with the slow track 'Tere Bin' from Bas Ek Pal (2006).
This song created a great impression of Atif, as the track became an instant classic. The magical voice of Atif captures a lot of emotion in 'Tere Bin.'
In fact, the song has so much emotion that a fan missed his "non-existent wife," tweeting:
"Tere bin by Atif Aslam always makes me miss my non existent wife :("
Atif effortlessly projects soothing notes for this song, setting the right tone for the audio and visual. Additionally, the picturisation features stars including Jimmy Shergill, Juhi Chawla and Urmila Matondkar.
Through the lyrics of Amitabh Verma, the song creates an intense vibe, especially the opening lines:
"Tere bin main yun kaise jiya, Kaise jiya tere bin, Lekar yaad teri raaten meri kati, Mujhse baaten teri karti hai chandani."
[How have I lived without you, How have I lived without you, I spent the nights with your memories, The moonlights talk to me about you.]
Watch 'Tere Bin' here: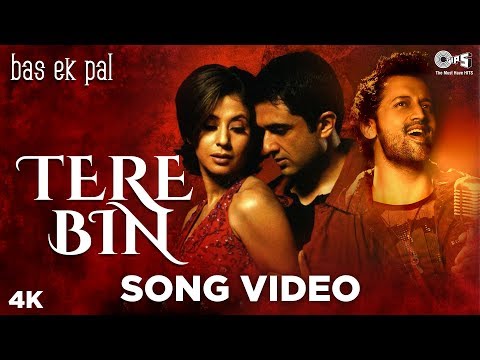 Doorie – Doorie (2006)
This is a lovely upbeat track, which features in the second solo album by Atif Aslam.
Opening his vocals to 'Doorie' with an absolute belter, Aslam holds a note for a whole fourteen seconds with no difficulty. The visuals lasting three and a half minutes show Atif rocking it out in a concert full of fans.
This well-executed song and delightful vocals by Atif feature in his first international album, Doorie.
Additionally, the title track 'Doorie' was a super chartbuster as the single topped the charts of India and Pakistan.
The lyrics of Sameer, along with Sachin Gupta's composition works wonders for the song.
The video of the song published by Tips Offical has more than 7 million hits on YouTube. Describing the song as evergreen and asking others about the supremacy of Atif, a fan commented on YouTube:
"10 years and it still soothes me in the best way… who else thinks that Atif is a blessing to music?"
'Doorie' claimed 'Best Album' at the 2007 Lux Style Awards. 'Doorie' will have listeners playing this song on repeat.
Watch the title track 'Doorie' here: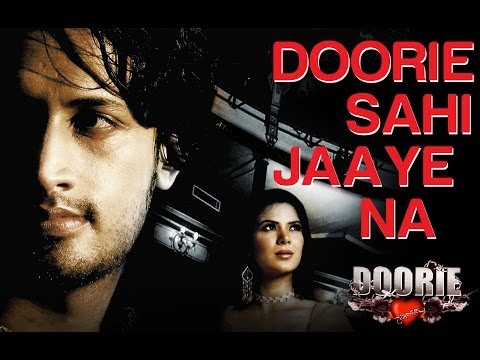 Kuch Is Tarah – Doorie (2006)
In contrast to 'Doorie', this is a slow, heartwarming track, which opens with a beautiful guitar melody. 'Kuch Is Tarah' is another super hit song from the album Doorie.
The soft voice of Atif ultimately aids to showcase a smooth song. The music video will leave viewers feeling dreamy. The music video is also lovely and cute, starring several models.
Composer Sachin Gupta perfectly reflects a catchy vibe with the various instruments featuring in this track.
For instance, the flute produces a calm, smoothing effect, whilst the piano keys gently help to slow things down.
Lyrics by Mithoon further assist the heartwarming theme of the song. This track will refresh childhood memories of love.
Watch 'Kuch Is Tarah' here: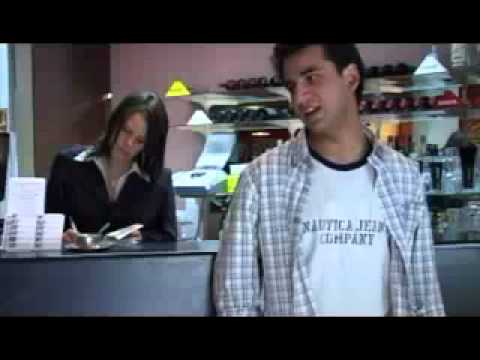 Bahkuda Tumhi Ho – Kismat Konnection (2008)
Atif Aslam works amazingly well in this duet with Bollywood playback singer Alka Yagnik for the track 'Bakhuda Tumhi Ho.' The diverse tone of vocals is simply incredible.
Through the vocals of Atif, the track highlights how Raj Malhotra (Shahid Kapoor) is crazy in love with Priya (Vidya Balan).
In typical Bollywood fashion, Shahid Kapoor appears to be all dreamy, busting out dancing and singing. Besides the brilliant vocals, composer Pritam and lyricist Sayeed Quadri have equally done a great job.
The theme of connecting fate is rightly highlighted in the song, especially the lines:
"Bahkuda Tumhi Ho, Har Jagah Tumhi Ho, Haan Main Dekhun Jahan Jab Us Jagah Tumhi Ho, Yeh Jahaan Tumhi Ho, Woh Jahaan Tumhi Ho."
[By god, you're there, you're there everywhere, you're there everywhere I see, you're there in this world, you're there in the other world.]
'Bahkuda Tumhi Ho' went on to attain more than 1,000,000 in record sales.
Watch 'Bahkuda Tumhi Ho' here: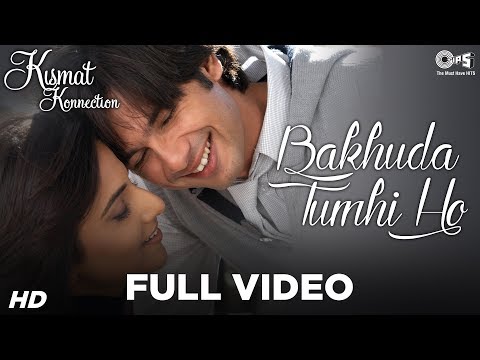 Pehli Nazar Mein – Race (2008)
Atif Aslam is an expert when it comes to delivering beautiful love songs. 'Pehli Nazar Mein' is a flamboyantly romantic track, which will have listeners lost in love.
A brilliant romantic sequence is represented well on-screen by Rajiv Singh (Akshaye Khanna) and Sonia Singh (Bipasha Basu).
Although the music video represents the vocals well, the voice of Atif alongside the melody of the track allows the listener to imagine this whole mood perfectly.
Furthermore, the lyrics by Sameer and the cool tone set by Atif are magical.
Atif has also performed this exquisite track live in many concerts, delivering each line perfectly in sync with the recorded original.
This track became very popular for many newlyweds who did use it for their first dance. Additionally, the track went on to achieve over 1,700,000 in record sales.
Watch 'Pehli Nazar Mein' here: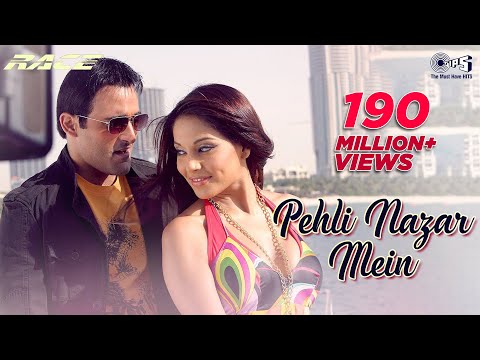 Tera Hone Laga Hoon – Ajab Premi Ki Ghazab Kahani (2009)
Atif Aslam has the perfect voice behind Prem S. Sharma (Ranbir Kapoor) who falls in love with Jenny Pinto (Katrina Kaif) in the film.
The soft tones by Atif and the gentle vocals by co-singer Alisha Chinai compliment each other. This is very reflective in the video of the song, which shows the beautiful on-screen chemistry between Prem and Jenny.
In addition, vocals projected by Atif makes listeners feel like forgetting everything and falling in love.
The lyrics by Irshad Kamil are tender, especially the hook line of this track:
"Tera Hone Laga Hoon, Khone Laga Hoon, Jab Se Mila Hoon."
[I've started to become yours, I've started to lose myself since I've met you.]
Atif regularly sings this song at various concerts, shows and events, enthralling his audiences.
Watch 'Tera Hone Laga Hoon' here: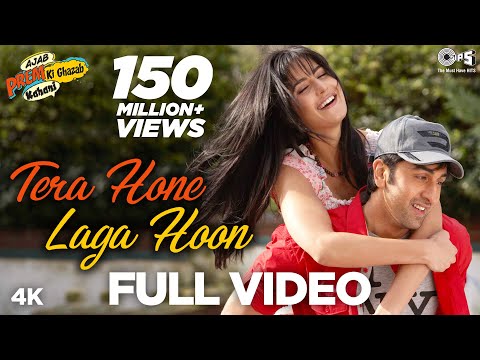 Tu Jaane Na – Ajab Premi Ki Ghazab Kahani (2009)
For the song 'Tu Jaane Na', Atif expresses the feeling of love effortlessly. Choreographer Ahmed Khan initially suggested for this beautiful song to be shot in Turkey.
Once again, the combination of Atif and Kamil Irshad for this song is outstanding. This song and the soundtrack did well across music charts, having over 84 million views on YouTube.
Highlighting the great composition of Pritam, critic Samir Dave of Planet Bollywood states:
"If you are looking for an enjoyable potpourri of different musical styles, and melody, then you will love what Pritam has served up for.
"Ajab Premi Ki Ghazab Kahani. It deserves to be at the top of the charts."
Additionally, Ajab Premi Ki Ghazab Kahani won 'Listeners Choice Album of the Year' at the 2nd Mirchi Music Awards in 2009.
Watch 'Tu Jaane Na' here: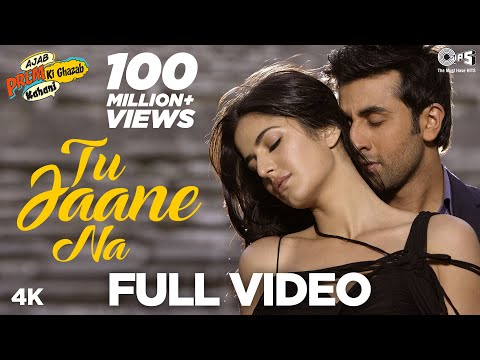 Tere Liye – Prince (2010)
'Tere Liye' is a very different yet successful song of Atif Aslam. Atif has variations in his vocal pitches for this spellbinding track.
This track is fast-paced and highly energetic. The voice of Atif and the spectacular Shreya Ghosal syncs perfectly in harmony.
The lyrics by Sameer are ideal, complimenting the tempo of the vocals and the background score.
The on-screen chemistry between Prince (Vivek Oberoi) and Maya (Aruna Sheilds) is strong, expressing the passion brilliantly with an action sequence.
Being popular with the audience, the soundtrack of Prince (2010) includes four versions of this song. Featuring variations include the original, unplugged, dance remix and hip-hop remix.
This song will leave couples feeling out of this world, particularly the hook lines:
"Vaada Hai Mera Main Hoon Tere Liye, Ho Na Kabhi Tu Judaa." [It's a promise to you, i am yours, don't ever be separated from me.]
Watch 'Tere Liye' here: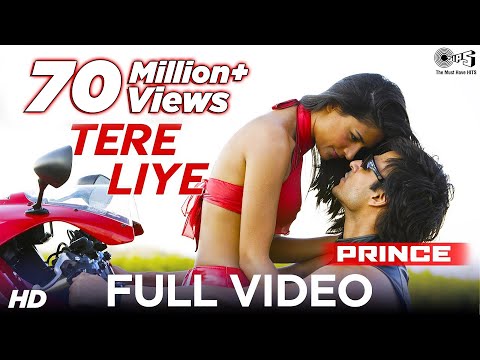 Hona Tha Pyar – Bol (2011)
Atif Aslam is a multi-talented individual. From singing lovely songs to acting in movies.
In 2011, Atif made his acting debut in the Pakistani movie, Bol (2011). Aslam commented on his experience, working with director showman Shoaib Mansoor for this song, expressing:
"It's been a great experience working with Shoaib Mansoor, he is an amazing person and very dedicated."
The voice of Atif will have lovers feeling goosebumps inside them. Singing the song with Hadiqa Kiani, this pair creates a wonderful song.
The picturisation features Atif and Hadiqa singing gracefully and jamming together with their acoustic guitars. The visuals also show Dr Mustafa (Atif Aslam) and Ayesha Mustafa (Mahira Khan) enjoying themselves in the arcade.
Upon release, 'Hona Tha Pyar' was appreciated by many, topping the charts worldwide. Moreover, Atif claimed 'Best Original Sound Track' at the 2012 Lux Style Awards.
Watch 'Hona Tha Pyar' here: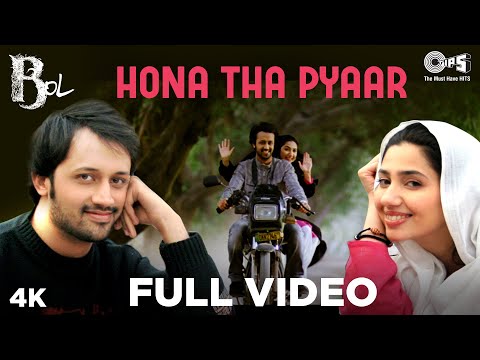 Piya Re O Piya – Tere Naal Love Ho Gaya (2012)
'Piya Re O Piya' is a light-hearted romantic track beautifully sung by Atif Aslam and the sensational Shreya Ghoshal.
This romantic song features lovers Viren Chowdhary (Riteish Deshmukh) and Mini (Genelia D'Souza). The real-life couple creates convincing chemistry, which is pleasing for the viewers.
More so, the music video simple yet vibrant shows close up raw emotions of the couple. This includes scenes jumping from beautiful architectures to misty mountains.
Lyricists Priya Panchal and Mayur Puri have penned down the beautiful words for this song. Composing duo Sachin-Jigar add their magic to the track with a sweet musical score.
Admiring the music, critic Komal Nahta states:
"Every song is a delight to hear and comes as an entertaining interlude in the film."
Watch 'Piya Re O Piya' here: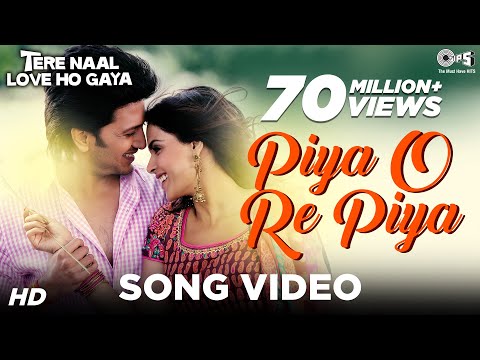 Be Intehaan – Race 2 (2013)
The stellar vocals of Atif Aslam and Sunidhi Chauhan create a calming effect for 'Be Intehaan.'
The pair have done a great job with this track, complimenting the tempo set by the instrumentals.
The voices of Atif and Sunidhi work well together when picturised on the characters Ranvir Singh (Saif Ali Khan) and Aleena Singh (Deepika Padukone).
Hence, the romantic visuals go in hand flawlessly with the audio. Leaving a 5-star rating, a reviewer on Amazon Prime finds 'Be Intehaan' touching:
"I love this song it's so soothing. When you hear this song you just want to be with the love of your life. This song brings out the good in you. My thanks to Mr.Atif Aslam and Sunidhi Chauhan the singers."
The track is known for its interesting 'jugalbandi' (a classical duet performance) between Atif and Sunidhi.
Watch 'Be Intehaan' here: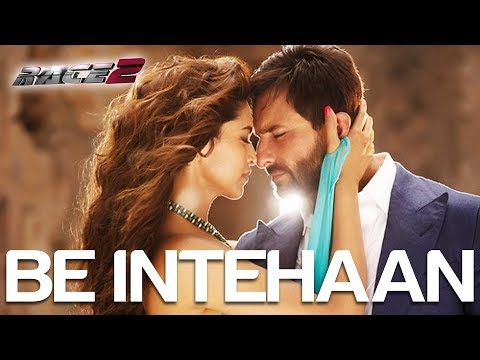 Jeene Laga Hoon – Ramaiya Vastavaiya (2013)
'Jeene Laga Hoon' is a delightful sweetheart song. Atif Aslam and Shreya Ghoshal once again team up to deliver a phenomenal romantic track.
The iconic composition from duo Sachin-Jigar enhances the brilliance of Atif and Shreya, creating together a great flow.
In addition, the music video is rather vibrant and jolly. Visually, it softly symbolises the bond between Ram (Girish Taurani) and Sona (Shruti Haasan).
The quality set by Atif from the start has the listeners hooked to it. Further, the lyrics by Priya Panchal are captivating, especially the opening lines:
"Jeene Laga Hoon Pehle Se Zyada, Pehle Se Zyada Tum Pe Marne Laga Hoon." [I have started living more than before, I have started dying more for you than before.]
Impressively, this catchy track has more than 200 million views on YouTube.
Watch 'Jeene Laga Hoon' here: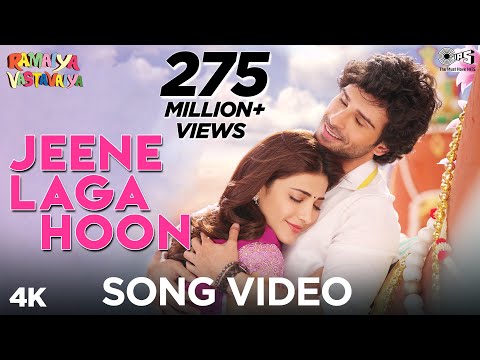 Main Rang Sharbaton Ka – Phata Poster Nikhla Hero (2013)
This is a lovey-dovey song by Atif Aslam, with the talented Chinmayi singing the duet with him. Within the soundtrack, there is a reprise version to this song, which is sung by the amazing Arijit Singh.
Atif expresses the vocals for Vishwas Rao (Shahid Kapoor) effortlessly, whilst the sweet voice of Chinmayi works superbly on Kajal (Ileana D'Cruz).
The colourful music video is shot in Cape Town, with part of the track shot in Victoria Wharf. Actress Ileana D'Cruz is seen with a total of seven different costumes.
Rightly so, this song received acclaim from music critics. Critic Byran Durham from The Times of India highlights this perfect track, expressing:
"Up next, Main Rang Sharbaton Ka, voiced by Atif Aslam and Chinmayee Sripaada, is quite easily the pick of the album. Everything is pitch-perfect about the track.
"There's even a reprise version sung by Arijit Singh, which pales a little compared to the original."
Watch 'Main Rang Sharbaton Ka' here: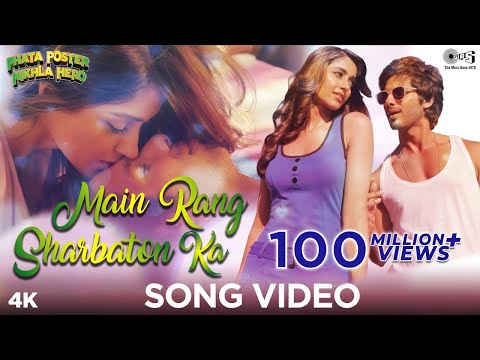 Jeena Jeena – Badlapur (2015)
This tender-hearted track opens with soft tunes from an acoustic guitar, followed by the gentle humming from Atif.
'Jeena Jeena' was a very successful Bollywood song of 2015. The song also dominated the Radio Mirchi charts for fourteen consecutive weeks.
Fellow playback singer Mika Singh was all praise for Atif and 'Jeena Jeena', tweeting:
"What a song sung by my bro @itsaadee #jeenajeena from the movie #badlapur. Atif is Atif . Proud of you bro."
The relaxing vocals by Atif and magical lyrics of Dinesh Vijan generate a passionate vibe. In contrast, the music video displays pain and separation between Raghav Purohit (Varun Dhawan) and Misha Purohit (Yami Gautam).
This song will also encourage the unromantic to fall in love again.
Watch 'Jeena Jeena' here:
Tere Sang Yaara – Rustom (2016)
'Tere Sang Yaara' is a passionate song by Atif Aslam. The varied vocals by Atif blend very well with the subtle strokes of the guitar.
The lyrics of Manoj Muntashir and composition by Arko Pravo have also played a major contribution to the popularity of this song. In addition, this track has received over 180 million YouTube hits.
The video to the song is simply breathtaking, as viewers voyage on a journey of love. This includes the proposal of Rustom Pavri (Akshay Kumar) and Cynthia Pavri (Ileana D'Cruz), leading up to their marriage.
Describing Atif as a magician due to his work, The Indian Express convey their thoughts about the track:
"Pakistani singer Atif Aslam has lent his voice to the soulful track, which creates magic with the heartfelt lyrics penned by Manoj Muntashir and soulful composition of music director Arko."
This track certainly ignites romance back into your lives after listening to it.
Watch 'Tere Sang Yaara' here: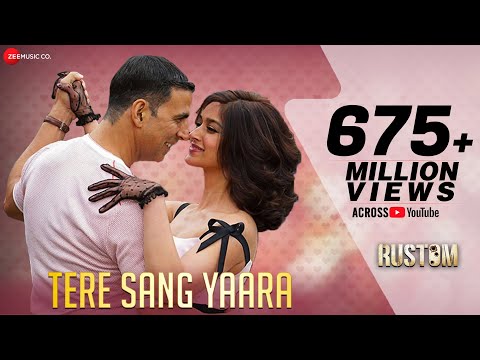 Dil Diyan Gallan – Tiger Zinda Hai (2017)
'Dil Diyan Gallan' is an extremely popular track, living deep in the hearts of the listeners. Besides being musically sound to the ears, the compassionate Punjabi vocals of Atif beautifully compliment the instrumentals in the background.
The set of the music video in Austria is also extraordinary, from the glistening snow to the elegant architecture.
Featuring Salman Khan (Avinash 'Tiger' Singh Rathore) and Katrina Kaif (Zoya Singh Rathore) on-screen, this track became a super hit, having garnered over 567 million views on YouTube.
Admiring this splendid song after gaining more than 26k retweets and 125k likes, singer Zayn Malik tweeted:
""dil diyan gallan" tune"
Director Ali Abbas Zafar dedicated this song to late filmmaker Yash Chopra.
Watch 'Dil Diyan Gallan' here: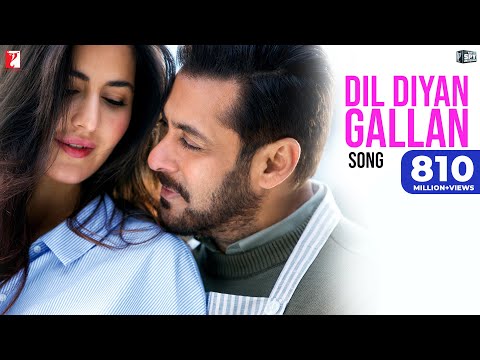 O Saathi – Baaghi 2 (2018)
'O Saathi' is a lovely song, which will have listeners reminiscing about their college romances. Once again Atif is able to pump the hearts with this track.
The lighthearted music video features the characters of Captain Ranveer Pratap Singh (Tiger Shroff) and Neha (Disha Patani).
Atif's deeply felt voice matches the on-screen presence of Tiger who is trying to attract the shy Neha.
In addition, the soft melody, as well as the lyrics both by Arko Pravo highlight the essence of love. This song will spur admiration between lovers, especially the line:
"Jab Kuch Na Ban Saka Toh Mera Dil Bana Diya." [When nothing more could be made, you created my heart.]
This track became a big hit, getting over 171 million YouTube hits.
Watch 'O Saathi' here: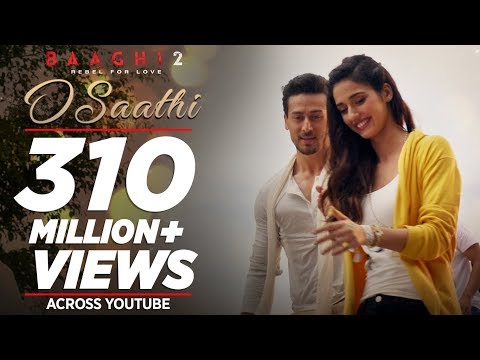 Dekhte Dekhte – Batti Gul Meter Chalu (2018)
'Dekhte Dekhte' by Atif is a rendition originally sung by the legendary Nusrat Fateh Ali Khan (late).
The voice pitch variations of Atif in this track are definitely impressive. A fan has 'Dekhte Dekhte' on repeat, tweeting:
"Uff atif aslam's song 'Dekhte Dekhte' is my new obsession."
Furthermore, the lyrics by Manoj Muntashir are mesmerising, completing this song with the catchy music from composer Rochak Kohli.
Visually, the audio also corresponds to the picturisation well. On-screen pair Sushil Kumar Pant (Shahid Kapoor) and Lalita Nautiyal (Shraddha Kapoor) go well together and are a delight.
Being popular both visually and from an audio perspective, 'Dekhte Dekhte' has gained over 180 million views across YouTube.
Watch 'Dekhte Dekhte' here: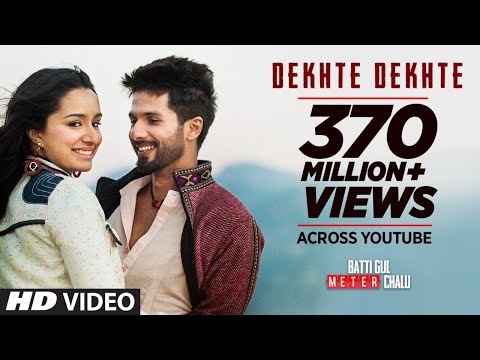 Atif will continue to shine, representing and making his country, Pakistan proud on an international level.
Atif has also won several notable accolades. Note-worthy awards include 'Most Stylish Person (Music)' at the 2007 Lycra MTV Style Awards and 'Music Icon of the Year' at the 2013 Lux Style Awards.
Furthermore, other honourable mentions of his songs include 'Woh Lamhe' (Zeher: 2005) and 'Tu Mohabbat Hai' (Tere Naal Love Ho Gaya: 2012).
Atif Aslam continues to perform his many chart-toppers in LIVE concerts worldwide. Fans of Atif are hopeful that many more vocally soulful tracks will come from him in the future.