"When it comes to sex, I'm finding that I'm making excuses."
TV presenter Saira Khan has revealed on her show, Loose Women, that she would have no problems for her husband to sleep with other women.
During a discussion about wedding night sex on the ITV show, the British Asian mother of two says she has lost her libido and any interest in having sex with her husband of 11 years, Steve Hyde.
Saira, the former runner up of UK reality show The Apprentice, says: "I'm 46, I have a busy life and have two kids. I am very lucky to have all of that in my life.
"I've had, in my younger days, a fantastic sexual life. But recently, I feel like…I love my husband, he's the most amazing man in the world…but I'm just not interested [in sex].
"We cuddle up and watch TV and I love it. But when it comes to sex, I'm finding that I'm making excuses."
She goes on to describe how she would avoid getting intimate with Steve: "As soon as he comes home, I panic and start saying, 'I'm so tired!'
"I'm embarrassed to say this but I said to him you can go with someone else if you want. I want to make him happy. He'll kill me for saying this… Am I the only one?"
Watch it here: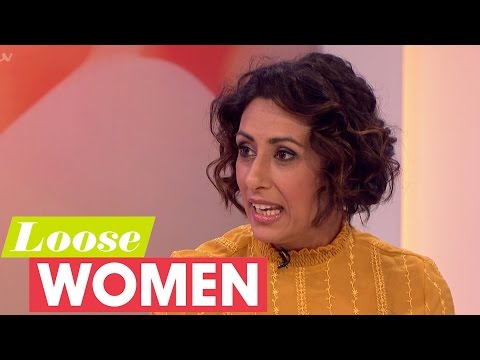 Her shocking revelation has made headlines across the UK, and found both supportive voices and blunt comments criticising her insensitivity.
Twitter user Charmaine Lynch praises Saira for her honesty on the subject: "I have been married for 50 years and have felt the same as you for years. Well done for talking about it."
Sharon Drake echoes: "Love how honest u where I feel the same Hun 46 Aswell and it is the menopause."
But not everyone considers this an appropriate way to deal with the marital issue, as forum user Julie states:
"Sadly her marriage is doomed. Not because of the lack of sex but because it clearly never even crossed her mind the other day to think of her husband and how her TV revelation would affect him.
"And when one person in a marriage has completely stopped considering how things they do might affect the other then surely it is a sign they have already emotionally separated themselves from them.
"Maybe they'll carry on 'for the sake of the children' for a while but I expect she'll announce a split within the year."
Saira and Steve have since appeared on Loose Women together to defend their marriage and discuss their side of the story openly with the panel of presenters.
A tearful Saira explains the pressure of being a working mother has taken its toll on her sex life, saying: "There's a lot of pressure and i want to do everything well. When the pressure is there I think [my sex drive] shuts down."
Yet, Steve insists he never wants to sleep with another women other than his wife, whom he married in 2005.
He says: "An open relationship isn't for me. I felt heartbroken that she'd come to such a low point that she felt the need to say something like that. We're massively close and I think we've got a good marriage and a great family."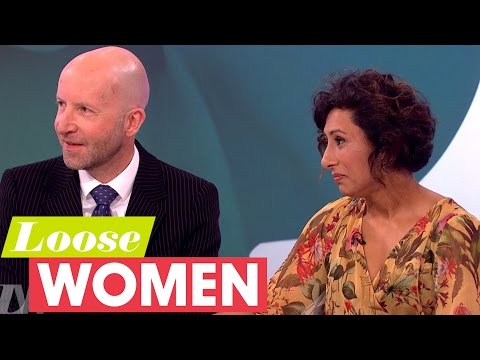 In response to the unexpected reaction they have received from the public, the couple has written an open letter in the Mirror, giving a detailed account of the challenges in their marriage and their emotional journey through it all.
Saira also takes the opportunity to invite her Twitter followers to begin honest discussions about the 'taboo' subject and 'help make relationships real and loving'.
Saira Khan and Steve Hyde are parents to son Zach, conceived via IVF, and daughter Amara, adopted from Karachi, Pakistan in 2011.